THE issue that matters most to Malaysians now is the skyrocketing price of essential food items, but it doesn't seem to be of concern to our politicians.
So a few opposition politicians raised it, but they took it as a political scoring point, blaming the government and failing to offer real solutions or even proper understanding of the grave issue.
The government tried to appease the struggling public by assuring them that the price of essential goods are expected to stabilise and recover by early next year.
Prime Minister Datuk Seri Ismail Sabri Yaakob said that when most countries reopen their borders, economic activities will slowly return to normal.
Yes, it is no doubt a global problem because the Covid-19 pandemic not only cost lives and livelihood, but has placed unprecedented stress on the food supply chain.
In Malaysia, a study by the Malaysian Agricultural Research and Development Institute (Mardi), revealed that 91.1% of entrepreneurs in the agri-food sectors have been affected by the pandemic with crops left unharvested due to the lack of manpower.
Globally, there is a similar bottleneck in the farm labour, processing, transport and logistics sectors as well as momentous shifts in demand, according to the Organisation of Economic Co-operation and Development (OECD).
Even construction materials, petrol and animal feed, among others, have been impacted.
"Most of these disruptions are the result of policies adopted in containing the spread of the virus. Food supply chains have demonstrated remarkable resilience in the face of these stresses," it said.
While the impact of Covid-19 is still unfolding, experience so far has shown the importance of an open and predictable international trade environment to ensure food can move to where it is needed.
"The biggest risk for food security is not with food availability but with consumers' access to food: safety nets are essential to avoid an increase in hunger and food insecurity."
As the world grapples with the uncertainties of Covid-19, no one can be sure of how it will move from here. Just when we thought that the world has become safer, a new strain of the virus suddenly emerged and put us back to square one.
It is shown that even if the richer countries can successfully vaccinate their citizens, we won't be safe if poorer countries, especially those in Africa and South America, are not given access to full vaccination.
Only 4% of Africa's population are fully vaccinated with current data showing that only 20 African countries have vaccinated at least 10% of their population.
There are 54 countries in Africa with Nigeria being the continent's most populous country of over 206 million.
But while Covid-19 remains a massive headache, what our lawmakers do not seem to be concerned about is our gigantic food bill.
In 2020, our food imports amounted to a record RM55.5bil, to meet our needs and demand.
According to the Department of Statistics Malaysia, we are highly dependent on the import of mutton (RM879.4mil), mango (RM87.9 mil), coconut (RM266.1mil), and beef (RM2.2bil) – from Australia, Thailand, India and Indonesia respectively – to meet domestic demand.
The data also showed a staggeringly high import bill for chillies, ginger and round cabbage.
As a regular hypermarket visitor, I can testify that we are even buying cili padi from Bangladesh and Thailand, although we assume it is an easy crop to plant in Malaysia.
Malaysia only produces 71% of rice, fruits (66%), vegetables (40%) and ruminants (29%) of what we need, according to a Mardi report.
The Malaysian Competition Commission (MyCC) has even reported that we are importing ikan kembung, the so-called poor man's fish, from China, Yemen, Pakistan, Myanmar and Indonesia. The import of these Indian mackerel included frozen ones.
It's very simple – this is clearly unsustainable.
We can bet that for 2021, our food import bill will be another record, especially with the currency exchange, which is seeing a weaker ringgit.
The food import bill has been climbing over the years and it is most unfortunate that our Members of Parliament, regardless of their political parties, have shown little interest.
It reflects the quality of many MPs we have, unfortunately, and we are expected to place our future in their hands. The trivial matters they are raising are simply cringeworthy.
One would have expected a former prime minister like Tun Dr Mahathir Mohamad to set a better example but he is caught in a time warp with his racial prejudices and failed formula.
Worse, his recent controversial remarks have further eroded his legacy.
Love him or loathe him, he has done so much for Malaysia but he must learn to leave the stage.
Dr Mahathir should be giving advice and support to the new crop of leaders with his vast experience and knowledge, and not undermine them.
And the point is really this – Dr Mahathir neglected agriculture and food production under his 22-year tenure with him prioritising manufacturing, including car making, which turned out to be a disaster.
There has never been any serious focus on agriculture and aquaculture to rejuvenate our food-based sectors, even now, with the digital and technological adoption of drones, precision farming, sensors and other tools.
Only 28% of our population are involved in agriculture and they are, on average, 60 years old, according to Mardi.
We can and will do well if there is the right level of investment and support. Malaysia will only slide if we tie everything to race, because everything will fall into place if there is good business, and everyone will benefit.
The Sekinchan padi farmers in Selangor are certainly a fine example.
Where once there was only empty land, its vast, well-irrigated and organised paddy fields now produce one of the highest yields of rice in the country.
It is a good study of how government agencies and farmers have worked well together for Malaysia, proving agriculture is possible, and Sekinchan has even pushed up the value chain, throwing in tourism as a product.
Malaysia may be a small country, with precious land already taken up by palm oil and now, durian plantation, but there is nothing stopping us from investing in food production in other countries, which is what China is doing.
Between 2000 and 2018, China purchased an estimated 3.2 million hectares of land abroad for food production including cattle businesses, making it one of the largest buyers in the world.
It even invested in food production in the United States, including in one case, a US$1 trillion takeover of the American Smithfield Foods.
The reality is that food crops are a lot harder to plant and maintain compared to oil palm with a 25-year life span tree, while most food crops take only a few months to a few years.
But our population will hit 37 million by 2030 and alarmingly, our self-sufficiency level (SSL) of food crops has continued to drop drastically, and it will take its toll mostly on the B50 group.
Our politicians need to wake up, stop focusing on inconsequential issues and unnecessary mega projects that cost billions, when there are plenty of urgent matters that need our attention.
And food security is really top priority.
Subscribe now to our Premium Plan for an ad-free and unlimited reading experience!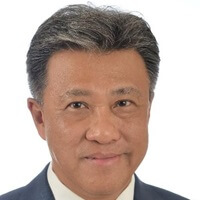 Wong Chun Wai began his career as a journalist in Penang, and has served The Star for over 35 years in various capacities and roles. He is now group editorial and corporate affairs adviser to the group, after having served as group managing director/chief executive officer. On The Beat made its debut on Feb 23 1997 and Chun Wai has penned the column weekly without a break, except for the occasional press holiday when the paper was not published. In May 2011, a compilation of selected articles of On The Beat was published as a book and launched in conjunction with his 50th birthday. Chun Wai also comments on current issues in The Star.