It's so easy to pull the trigger on despatching 'news', but what if fact meets fiction?

A POPULAR piece of fake news making the rounds is the one involving two top business personalities and a valuer.
Their names need no mentioning to add more credence to the rumour but suffice to say, I know all three personally.
Two of them succumbed to Covid-19 or complications arising from their infection.
If you want to believe these spreaders, who are more infectious than Covid-19, all three were seated together at an annual dinner.
Facts tell us that companies have not held dinner events in the past 12 months.
The three of them were never together and attended no such event. When it was well refuted, the rumour took a new twist, like a variant, saying the three turned up at a Chinese organisation gathering. A new name even emerged!
The incredible part is that a lot of people believed the rumours, including those who are well-connected and could have easily verified it themselves.
But it would be fair to say that they also forwarded the message with little thought.
A few who checked with me even dismissed my explanation with cynicism, despite me stressing that one was a school mate and that I have professional relationships with the other two Tan Sri.
Last week, tuition teacher Mohd Nazaruddin Yusoff, 50, pleaded not guilty to posting fake news on Facebook at the Sessions Court in Johor Baru. His alleged offence is understood to be the first case since the Emergency Ordinance came into effect in March.
He allegedly claimed a traffic policeman died after receiving his second dose of a Covid-19 vaccine.
In Kangar, Perlis, Norjannah Rusli, 28, was fined RM5,000, in default of five months' jail, by the Kangar Sessions Court after she pleaded guilty to spreading fake news about the pandemic via WhatsApp, with the intention of striking fear and concern among the public.
The offence was allegedly committed at a house in Jalan Pauh, Kampung Belukar, Arau, at 10.31am on April 18.
The charge was framed under Section 4(1) of the Emergency Ordinance (Essential Powers) (No.2) 2021, which carries a maximum fine of RM100,000 or a jail term of up to three years, or both.
These peddlers of false news care little for the consequences of their actions, especially the emotional scars they leave. While public figures are immune to fake news, especially on social media, not everyone can handle it.
Another recent fake news involved a man running amok at a vaccination centre in an East Coast state. But it's, in fact, an old video of an angry man with mental illness, and nothing concerning vaccination.
Even seasoned politicians have become victims of false claims, including certain political leaders who seem to take great joy in attacking the government, only to slip and fall on their own rhetoric.
I must confess that even I, as a reporter, have believed some of the fake news, including one about a list to approve essential services from the Ministry of International Trade and Industry (MITI).
I'm fortunate that I can verify it with my colleagues and government officials, but most Malaysian don't have that privilege.
It's also unfair for government officials to spend their time rebutting fake news, which seems to have gone into overdrive.
There are also politicians who use their positions to make allegations and cause untold damage, especially if they speak at the Dewan Rakyat, where they are exempt from defamation.
And if they're popular opposition leaders, many tend to believe what they say because they seem to be more trustworthy than government Members of Parliament.
Their victims choose not to file legal action against these politicians because court cases take up too much time and are costly affairs.One university official was accused of money laundering by a politician without evidence, and the poor woman had no chance to even explain herself.
It has taken an emotional toll on her, but those who hurl accusations don't seem to care. If there was any evidence, the best way would be to file a complaint with the relevant authorities.
Social media has been a boon as well as bane. It's become the fastest way to disseminate information, but it's also a platform to spread fake news which can create discord.
Anyone and everyone can be a reporter now, but the only difference is that the recognised media is trained to check and verify news. In terms of speed, we lose out sometimes, but our principle has always been that in case of doubt, leave it out.
Knowing my background as a reporter engaged in print, online and social media, clients sometimes tell me that they only swear by advertising in social media.
But when they run into trouble, they quickly run to the old school journalists for help. The pimply key influencers, with their legion of followers, become completely inept at crisis management.
The point is this – don't be too quick to forward your so-called news. Check with reputable and credible news organisations, and not half-baked news sites and paid bloggers.
Or worse, the neighbourhood rumour mongers who claim to know everything. So, forward at your own peril.
Subscribe now to our Premium Plan for an ad-free and unlimited reading experience!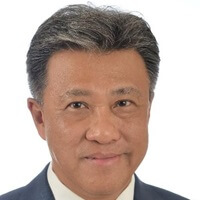 Wong Chun Wai began his career as a journalist in Penang, and has served The Star for over 35 years in various capacities and roles. He is now group editorial and corporate affairs adviser to the group, after having served as group managing director/chief executive officer. On The Beat made its debut on Feb 23 1997 and Chun Wai has penned the column weekly without a break, except for the occasional press holiday when the paper was not published. In May 2011, a compilation of selected articles of On The Beat was published as a book and launched in conjunction with his 50th birthday. Chun Wai also comments on current issues in The Star.