IT'S hardly comforting news, especially when most of us were looking forward to getting some air.
Just look at the daily figures for new Covid-19 infections and fatalities in our country. They're going up again.
On Saturday, we recorded 2,331 new Covid-19 cases, making it the second day in a row that new infections have breached the 2,000 mark.
Yet, many Malaysians seem lackadaisical and oblivious to the dangers around them.
They have either taken a defeatist attitude or embraced a false sense of assurance because the government has kicked off the vaccination programme.
It could also be that many of us have accepted that Covid-19 is here to stay, for a while at least, so we can't continue to lock ourselves up and forsake our livelihood.
There's indifference, and as the government applies flexibility on businesses, many of us have also taken things for granted because of this relaxation of rules.
Traffic jams are back, restaurants and malls are packed once more, and employers are now asking their staff to return to the office.
However, there are reports of employees taking their infections home. Likewise with schoolkids, which is why some schools have had to be closed.
The biggest concern is whether we're at risk of a fourth wave of the coronavirus, which has infected more than 370,500 people and caused over 1,360 deaths nationwide.
This was Senior Minister Datuk Seri Ismail Sabri Yaacob's official statement, and not mere media speculation.
Last week, the defence minister, who oversees Covid-19 cluster matters, said the information was derived from the Health Ministry's risk assessment over the past 14 days in states under the conditional movement control order (CMCO) and recovery movement control order (RMCO).
He said the overall Covid-19 case numbers in most states is presently unstable, and that Kelantan and Sarawak are displaying an increasing trend in infections.
Ismail said Penang, Kuala Lumpur, Pahang and Labuan recorded fluctuations in infection rates over the past two weeks, with case figures going up and down.
Perlis, Kedah, Perak, Selangor, Negri Sembilan, Melaka, Johor, Terengganu and Sabah have all shown a decline in their infection rates, he said.
However, he said there are still many red zones in states that indicate an overall decline in infections, including Selangor, KL, Penang and Kelantan.
Pulmonologist Dr Ritesh Kumar has said that the virus is back with more energy, tactics and camouflage, and urged the people to be more vigilant.
The strain, he said, directly affects the lungs which means the window period is shortened.
He has seen a number of patients without fever but an x-ray report showed moderate chest pneumonia.
"The wave is more deadly than the first, so we have to be very careful and take every precaution, " he said.The challenge for the federal government is whether it can lift the ban on interstate travel.
There have been no indications of what the government would do, although if the ban remains, it would be hugely unpopular. It won't just be Muslims getting their balik kampung plans affected, because the rest of Malaysia aims to do the same.
Last month, the Health Ministry said travelling back to hometowns for the Hari Raya break may be a reality if Malaysians continue to strictly adhere to the standard operating procedure (SOP) and risk assessments on the Covid-19 situation in the country look positive.
It said there were six factors for consideration in the risk assessment concerning interstate travel. They include daily case figures, infectivity rate, capacity at hospitals' intensive care units, the Covid-19 situation with infected health workers, and the screening tests.
"The MOH will review all data and facts before advising or recommending to the technical committee for decisions at the special meeting of the National Security Council, " it said, noting that risk assessments were made periodically.
Politicians must not be tempted to play the populist card to allow balik kampung trips. It's heart wrenching but it's a sacrifice that we all need to adopt.
Some states have taken their own stance on Ramadan bazaars because of contrasting infection rates, but basically, someone's going to be unhappy.
MOH officials have privately said that if they had their way, the interstate travel ban would remain, expressing concern that "politicians cannot be flexible in this case, or we will be back to square one."
It's good to hear that the Health Minister has been taking a cautious stand regarding the balik kampung issue and Science, Technology and Innovation Minister Khairy Jamaluddin has also sought a review on National Security Council's decision to relax certain conditions like allowing Ramadan bazaars to open.
With the vaccination roll-out still moving slowly and news of supply only being sufficient by June, Malaysia is certainly still poised in a precarious position.
Registration for vaccination remains slow, and those aged 60 years and above are eagerly awaiting April 19, when the second phase of the vaccination begins.
Many of us in this category have been impatiently checking our MySejahtera apps daily, but there have been no updates. But seniors apart, journalists should also be considered for early inoculation.
Press members meet people, especially ministers, almost every day, which places them in the vulnerable category. So, in Indonesia, they were put in the first batch for vaccination.
Economic frontliners including food deliverers, postmen, lorry drivers and those involved in the logistics and aviation industries, should be given due consideration, too, for being in the same boat.
As the number of infections continues to rise and vaccine supplies remain low, patience is wearing thin.
Subscribe now to our Premium Plan for an ad-free and unlimited reading experience!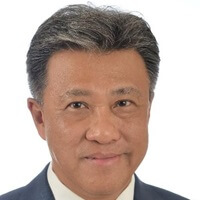 Wong Chun Wai began his career as a journalist in Penang, and has served The Star for over 35 years in various capacities and roles. He is now group editorial and corporate affairs adviser to the group, after having served as group managing director/chief executive officer. On The Beat made its debut on Feb 23 1997 and Chun Wai has penned the column weekly without a break, except for the occasional press holiday when the paper was not published. In May 2011, a compilation of selected articles of On The Beat was published as a book and launched in conjunction with his 50th birthday. Chun Wai also comments on current issues in The Star.