HARDLY a week goes by without a titled person – usually a Datuk or a Datuk Seri – landing in hot water.
This time around, the police are hunting for a 33-year-old, wanted for his alleged involvement in a money laundering and commercial syndicate.
Malaysians must be wondering how on earth a young man, barely into his second decade of work, could be awarded such an honour, whether at state or national level.
Well, he isn't the only one. More and more young people have such honorific titles because some states don't impose an age limit on recipients.
Some states seem more generous in awarding these titles and medals.
This doesn't look like it's just an alarming situation, but more a critical one, unless there's an understanding to impose some form of moratorium or quota on titles awarded each year by states, and at national level.
In a 2002 article, Tan Sri Johan Jaaffar said that in 2001,650 titles were given out. He took an average of 600 per year, so in a span of 19 years, there were 11,400 Datukship awarded.
I wouldn't be surprised if there are more!
There's nothing wrong with the system because it has a rich tradition going back to the Malay sultanate system, but over recent decades, it has lost its lustre and credibility, too.
The perception among many Malaysians is that such titles are for sale.
Even if this feeling can't be substantiated, that is unfortunately what many Malaysians generally think of titled persons.
To everyday Malaysians, many of these people haven't done enough, or anything at all, for the betterment of society.
The two most outspoken Rulers – the Sultans of Selangor and Johor – have openly expressed their views, or more precisely, dismay, on the situation.
Kudos must be accorded to the Sultan of Pahang for revoking the Datuk title of several people recently.
In the case of Datuk Seri Nicky Liow Soon Hee, he has become an instant household name for all the wrong reasons.
He's now a fugitive with two investigation papers opened on him by Johor police under the Anti-Money Laundering Act (Amla) and the Security Offences (Special Measures) Act 2012 (Sosma).
He was arrested for assaulting two Rela members on duty at the Kou Ong Yah temple in Kuala Lumpur four years ago. He was later acquitted and discharged.
His modus operandi, probably to impress his clients or business associates, appears to be getting photographed with VVIPs, especially ministers and top police officers, to imply he's close to these powerful figures.
It doesn't help that our VVIPs are mostly easily accessible and generous with having their pictures taken with almost anyone to avoid being accused of snobbery.
So red faces abounded last week when many of his pictures with VVIPs went viral. Someone in a photo even called me to say he has no personal relationship with the wanted man.
There were other pictures of him in a room, framed against a stunning KL skyline, and cut with a stylish pose with a luxury car to suggest a man of great wealth.
He has arrived, and as Johan said, so has the Malaysian Dream – to have a title to gain instant respect in society and, sometimes, to reap the rewards of impunity.
Of course, Nicky isn't the first with a questionable reputation to earn a Datuk title.
Credit to him, he hasn't been charged or convicted. However, there have been cases where persons with criminal records were those with titles.
It simply means the vetting process by the selection committee has failed miserably because the police, Malaysian Anti-Corruption Agency, and other agencies, should be consulted for background info and financial status.
There's obviously a demand for titles, and it has reached the point where Malaysians are prepared to buy dubious awards from purported royalties from southern Philippines. Never mind if these titles are worthless.
Then there are also Datuk impersonators, who will now get the book thrown at them for such stunts.
There are calls to have a digital registrar like the National Regis-tration Department's, where the status and authenticity of titles can be verified.
Many titled Malaysians who have worked hard to earn honour, be it as long-serving civil servants, the police and army personnel, businessmen, community leaders, academicians, professionals and sportsmen, are obviously unhappy about those who don't deserve it yet. Honour, as the saying goes, must be earned.
No wonder many Malaysians think that the real Datuks are grandfathers who have little ones to hold and care for in the family. Truth be told, that's the real Malaysian dream.
Subscribe now to our Premium Plan for an ad-free and unlimited reading experience!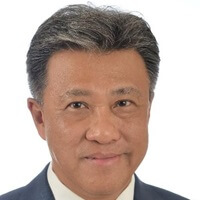 Wong Chun Wai began his career as a journalist in Penang, and has served The Star for over 35 years in various capacities and roles. He is now group editorial and corporate affairs adviser to the group, after having served as group managing director/chief executive officer. On The Beat made its debut on Feb 23 1997 and Chun Wai has penned the column weekly without a break, except for the occasional press holiday when the paper was not published. In May 2011, a compilation of selected articles of On The Beat was published as a book and launched in conjunction with his 50th birthday. Chun Wai also comments on current issues in The Star.