I'M not one for heartbreak movies. In fact, I can't fathom the idea of sitting in a cinema bawling away and drawing unwanted attention to my sensitive side.
My idea of going to the cinema is to be entertained – and this means either being in stitches over some comedy or watching heroes blast villains away. Cinema tickets aren't the pittance they used to be, so why pay for sorrow? Life is already overflowing with pain and sadness.
Not too long ago, while on a long-haul flight, I watched Still Alice, starring Julianne Moore as a linguistic professor diagnosed with Alzheimer's disease shortly after celebrating her 50th birthday.
It depicted a phenomenally successful, family-oriented woman who literally began to lose every-thing, particularly her memory. The health setback put her in a place where she simply felt lost.
At the end of the movie, I slipped into the washroom and broke down. I cried my eyes out.
I was thinking of my father, who had dementia then. He no longer recognised me and only talked about his formative years in Langkawi, Kedah.
He passed away in July, at 95 years old. What an incredible run. My mother is 89 and still has a sharp memory, especially when it comes to money and bank deposits. I'm touching 60, and like many people my age, I remember events we like to think about but can't recall simple details.
Last week, I cried again after watching a video which truly stirred my emotions.
The video featured 10 Covid-19 survivors and frontliners. They're not professional actors like those featured in National Day commercials we like to watch every year.
They are of all races and all are Malaysians. Covid-19 is colour blind, and for some of us who are still racially biased, this video is a stirring reminder that we don't get to choose the ethnicity of our frontliners. Indeed, when we're at the hospital, at the mercy of our creator, we realise that we're barely a grain of sand or drop in the ocean.
All the titles, wealth and self-glorification are useless. We want the best doctors and nurses and, finally, we realise that their race and religion don't matter in the name of caregiving.
In just five days, the 10-minute video was viewed nearly 800,000 times on Facebook and Instagram, with over 25,000 shares and hundreds of positive comments. It has been shared around the world, especially among the Malaysian diaspora, and the numbers are still flying as the video continues to soar with its viewership.
The R.AGE team of Star Media Group has produced many internationally award-winning videos, but this one has tugged most at my heartstrings.
I guess it hit most of us directly because we can all relate to it. It's also the timing of the video. We are still battling the pandemic, and while Malaysia has done well in containing the spread of the disease, we have also slipped into complacency.
It's nearing National Day, and on this occasion, we need to remind ourselves that we're Malaysians and this country belongs to all of us, regardless of race.
Many of our forefathers came by different ships, but as Malaysians, we're now in the same boat, charting a course through difficult economic times.
Our politicians are compelled to paint a rosy picture of Malaysia ahead of the general election, but things can only get rougher. We've had enough politicians promising us so many things in their manifesto only to falter in fulfilling them. Worse is them having the gall to say they never thought they could win.
The real heroes are not these vote and publicity seeking politicians with superb acting talents but Malaysians performing their duties with great dedication and even risking their lives daily.
The R.AGE team searched for Covid-19 survivors, encountering apprehension from some initially. With the frontliners, it was more difficult because their jobs were the priority. Appearing in front of the camera was understandably uncomfortable, although it was easier for the younger ones who grew up in the age of Instagram and TikTok.
Said Qalbie Ghani, who was treated at Tumpat Hospital, Kelantan, for 15 days: "Even if I saw (my doctors) on the street, I wouldn't be able to recognise them because they were in full PPE (personal protective equipment)," she said.
Qalbie was one of the 10 Covid-19 survivors who shared their harrowing experience and their heart- warming tributes to the frontliners in Reunited.
"They treated us with such care. In fact, I think Malaysian Covid-19 patients are lucky because we have such dedicated frontliners," she said.
The video ends with an emotional surprise for each survivor – which R.AGE deputy executive producer Ian Yee was quick to remind us not to divulge as a spoiler.
"We've worked hard to keep the surprise under wraps for a few weeks because we hope people can experience it themselves when they watch the film," said Yee, who warned that "there will be tears".
He added that it took the R.AGE team three months and "countless phone calls" to find the right profiles for the film as well as orchestrate the emotional surprise, which they only had one shot to get right.
There are other incredible stories, too. A friend of mine had to be quarantined on his return from Australia. He was naturally concerned about the quality of the hotel he was placed in. But to his surprise, he found himself in a comfortable one in Kuala Lumpur and in his words, "for the first time, I had a police escort for our bus from KLIA to KL".The Covid-19 tests were also quickly carried out; as he checked into the hotel, though, he realised he didn't have some important medication with him. The next day, he expressed his anxiety to the frontliners and, to his pleasant surprise, it was delivered to his room from a government hospital at no charge.
Many of us, especially urbanites, are often critical of our countrymen and institutions but the pandemic has shown that Malaysians are able to rise to the challenges.
EcoWorld collaborated with R.AGE to produce Reunited for its #AnakAnakMalaysia campaign with Star Media Group. The annual campaign celebrates Malaysia's strength in unity and diversity, and usually culminates with the popular #AnakAnakMalaysia Walk.
"Although we can't have our usual #AnakAnakMalaysia walk this year, the spirit of unity continues to resonate in this year's campaign.
"Our theme of 'Bersama Demi Generasi Masa Depan' reminds us that sustaining a community for generations to come is a collective effort by all," said Datuk Chang Khim Wah, president and CEO of Eco World Development Group Bhd.
Ordinary Malaysians are rarely at odds with each other. In fact, because there is no tension between us, we are comfortable with one another.It's the politicians who stoke the fires of controversy and create imaginary enemies of us.
I've received many calls and text messages from friends about Reunited but the best came from our fellow moderation advocate and good friend Lyana Khairuddin who texted: "Why lah Star make us cry... but for the right reason."
Lest we forget, Tunku Abdul Rahman said, "I am nothing without my country and my fellow Malay-sians".
This certainly seems like a timely reminder for some politicians who still have an inane sense of self-
importance and have no time for the people once they are elected.

Watch the video
Join our Telegram channel to get our Evening Alerts and breaking news highlights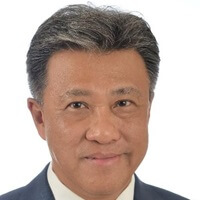 Wong Chun Wai began his career as a journalist in Penang, and has served The Star for over 35 years in various capacities and roles. He is now group editorial and corporate affairs adviser to the group, after having served as group managing director/chief executive officer. On The Beat made its debut on Feb 23 1997 and Chun Wai has penned the column weekly without a break, except for the occasional press holiday when the paper was not published. In May 2011, a compilation of selected articles of On The Beat was published as a book and launched in conjunction with his 50th birthday. Chun Wai also comments on current issues in The Star.