RECENTLY, there have been reports of a scam which targets customers who purchase items online by tricking them into downloading APK (Android Package Kit) files into their phones. These APK files, usually disguised as shopping apps, would supposedly allow the scammers access to their victims' debit card information and funds.
Is this true?
Verdict: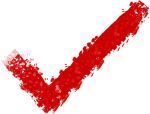 TRUE
According to Kuala Lumpur police, such a scam was recently uncovered when a syndicate was busted on Jalan Tun Razak with the arrest of seven people.
Five laptops and 28 smartphones were also seized in the raid on Tuesday (March 21), said city police chief Comm Datuk Azmi Abu Kassim.
He said the syndicate had been active for the past three months.
He also urged members of the public to be wary of downloading files or apps from unverified sources.
"Anyone with information of any scam should report it to the National Scam Response Centre (NSRC) by calling 997," he said.
Subscribe now to our Premium Plan for an ad-free and unlimited reading experience!