Hong Kong police are scouring the city for a smash-and-grab gang who broke the display counters of a jewellery store and made off with gold ornaments worth about HK$1 million (US$128,500) in a daylight raid on Tuesday.
Five men, all wearing masks and gloves, rushed into the Tai Sun Jewellery store on Kau Yuk Road in Yuen Long shortly after 11am and threatened the staff with a weapon, according to police.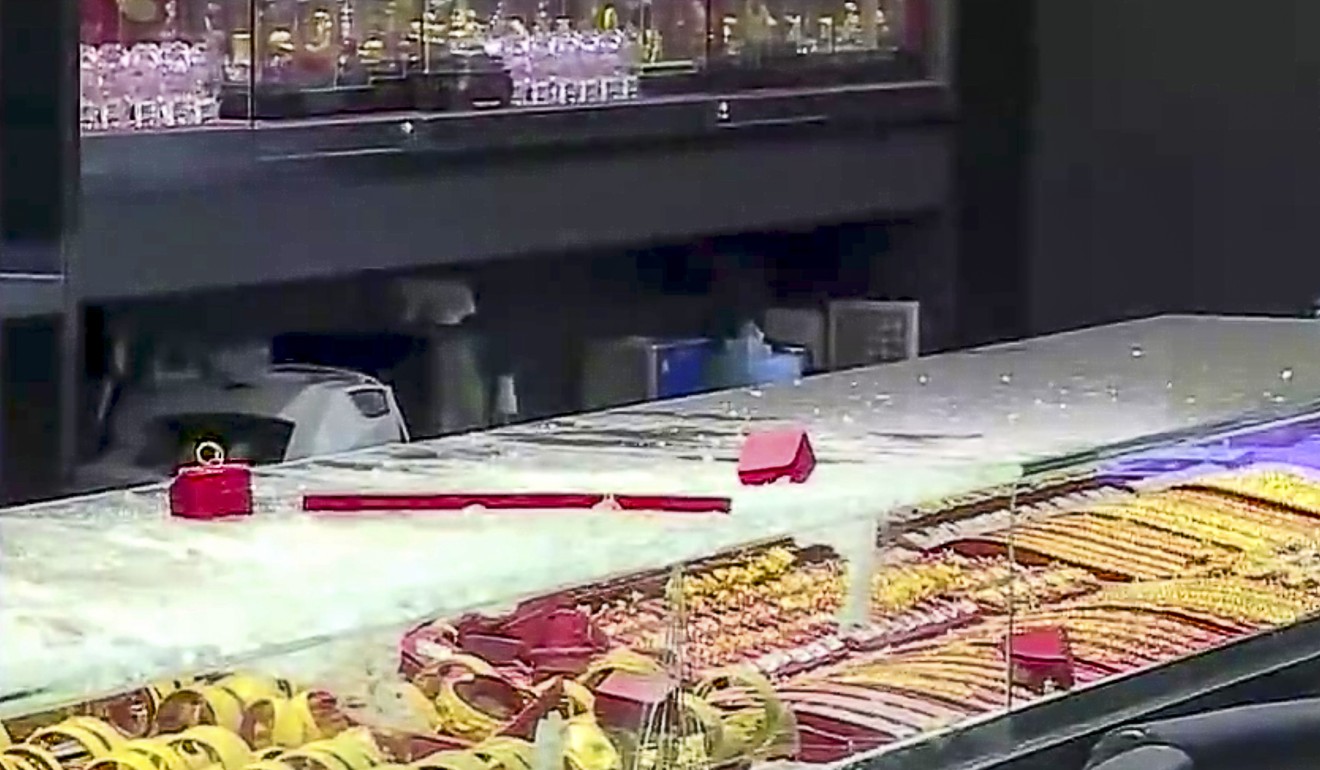 Chief Inspector Auyeung Tak of the Yuen Long district crime squad said criminals pulled up to the shop in a silver grey seven-seater van and jumped out.
"One of the robbers threatened the staff with a knife," he said. "The other four used axes or hammers to smash the glass of the display counters and snatch the gold ornaments."
He said the robbery was over in about a minute and no one was injured.
The criminals escaped on foot before jumping back into their vehicle.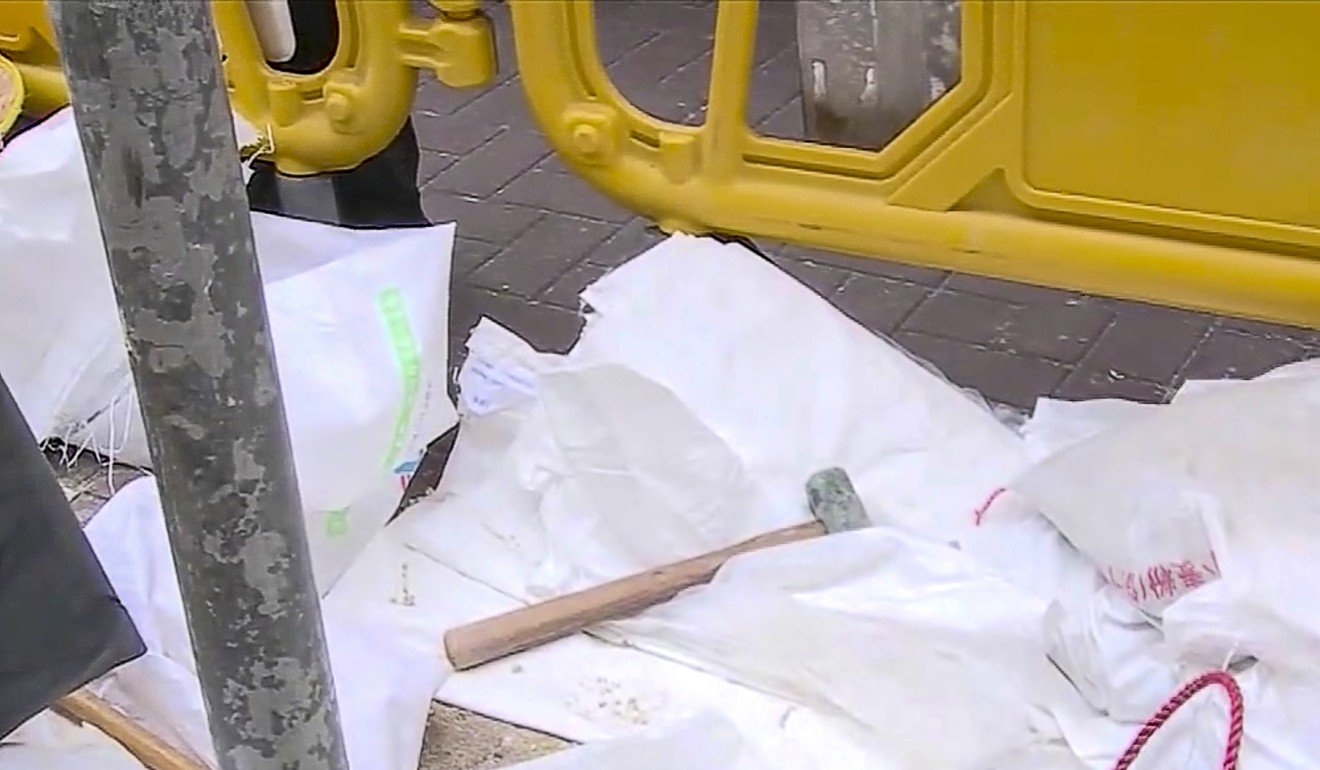 The robbers wore face masks and gloves, are thought to be aged 20 to 35 and stand 1.7 metres to 1.8 metres tall. Officers were checking surveillance camera footage to gather evidence.
Police recorded a fourfold surge in the number of robberies across the city last year, with 44 cases in the first half and 166 in the second. There were 147 cases in 2018.
Goldsmith and jewellery shops were the target in 19 cases last year, against 14 in the previous year. About 70 per cent of the cases last year took place in November and December.
Police believe criminals have taken advantage of the city's social unrest to carry out robberies, given the force is tied up with the anti-government protests that have gripped Hong Kong since June.
Separately, police arrested three men in connection with 13 reported burglaries in which cash and valuables worth HK$100,000 were stolen from several shops in Kowloon beginning in November.
Two of the suspects were apprehended when they were trying to break into a shop in Sham Shui Po on Monday night. The third suspect was caught at his home in Yau Ma Tei.
As of Tuesday afternoon, the three suspects – all Hongkongers and aged between 29 and 43 – were being held for questioning. No charges had been filed.
Police received 2,394 reports of burglary in 2019, up 52 per cent from 1,575 the previous year.
According to police figures, the force solved a third of reported crimes in 2019, the lowest rate since 2001, while the number of offences surged for the first time in 13 years.
For the latest news from the South China Morning Post download our mobile app. Copyright 2020.
Join our Telegram channel to get our Evening Alerts and breaking news highlights