Beijing's decision to quarantine Wuhan city in central China to try and contain a deadly disease outbreak presents unprecedented challenges as it is dealing with a city about five times the size of London.
Public transport in and out of Wuhan was effectively shut down at 10am on Thursday and residents were told to remain in the city, unless they could provide "special reasons" for leaving.
The central government imposed the lockdown to stop the spread of a newly identified coronavirus that has killed 17 people in the area, infected hundreds more across the country and is spreading overseas.
The virus is thought to have jumped to a human host from a seafood market in Wuhan that also sold wild animals as food.
The virus has put Wuhan, the capital of Hubei province, under the international spotlight and prompted the World Health Organisation in Geneva to call emergency meetings to assess the global threat from the outbreak.
Wuhan is a hub for several major high-speed railway lines that link it to China's major cities; Beijing is four hours away by train, while it takes four and a half hours to reach Hong Kong, while Shanghai is almost six hours away. Around 700,000 people use those trains during peak travel season, such as the Lunar New Year holiday, which starts this week.
Historically, the city developed because of its prime location on the Yangtze River, which made it a vital source of trade and transport for over 700 years.
More recently, its waterside setting and lakes have given the city the unofficial title of China's Chicago and it now covers 8,494 sq km and has a population of 11 million – greater than that of New York city.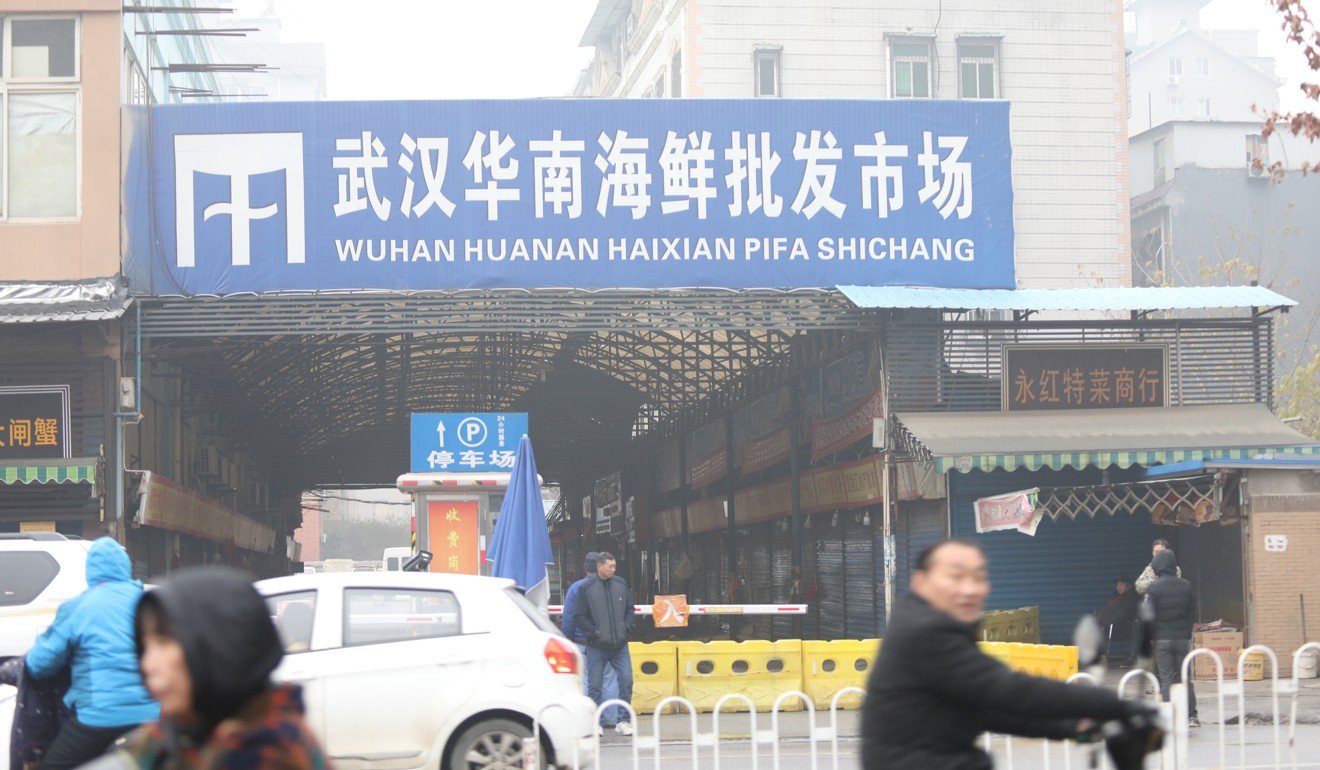 The city is divided by the Yangtze and has three main districts – Wuchang, Hanyang and Hankou – with the wet market at the centre of the outbreak located near Hankou station.
Wuhan's land area puts it up in the ranks of megacities; beside being much larger than Greater London, it is more than twice the size of Shanghai and eight times bigger than Hong Kong.
As the Yangtze River brought trade and prosperity to Wuhan, it also made the city a centre for the free flow of information and ideas and more than 100 years ago it was a centre for revolutionary ideas and thinkers advocating democracy.
During the final years of the Qing dynasty a leading official, Zhang Zhidong, made Wuhan the base for modernising China's armies and industries using Western technology.
Zhang established the Hubei Military Academy in 1896 where he employed German officers as instructors to train and equip a modern army of about 60,000 men.
In 1911, an army garrison in Wuhan led what became known as the Wuchang Uprising, a coup against the local government that became the catalyst for the nationwide Xinhai Revolution that in turn led to the collapse of the Qing dynasty after nearly three centuries and its replacement by the Republic of China.
In 1966 it became the scene for one of the most celebrated publicity stunts in Chinese history when Mao Zedong swam across the Yangtze in a symbolic show of vigour just before the start of the Cultural Revolution.
In recent decades, city officials have been focused on improving economic development and education as the city fell behind booming coastal cities like Shanghai and Shenzhen.
Wuhan was ranked 43rd in 1,006 cities across the world by the "Global City Competitiveness Report (2019-20)" of the Chinese Academy of Social Sciences and the UN Habitat.
The report measures cities' economic growth, social welfare, government efficiency and other aspects.
It was ranked eighth among Chinese cities, after Shenzhen, Shanghai, Hong Kong, Beijing, Guangzhou, Suzhou and Nanjing.
Its profile received a lift in April 2018 when the city hosted an informal summit between Chinese President Xi Jinping and Indian Prime Minister Narendra Modi as they sought to repair relations between their two countries after a tense border stand-off the previous year.
After the meeting, Xi visited hi-tech companies in the city – FiberHome and Wuhan Xinxin Semiconductor Manufacturing – highlighting Wuhan's ambition to become a technology powerhouse.
The city's other focus is education. Wuhan has more than 120 higher education institutions and is a major university town in China, with about 1 million students studying there as of 2019, official data showed.
Wuhan University and the city's Huazhong University of Science and Technology are ranked among the top 10 universities in China.
In January 2018, former British prime minister Theresa May began a three-day visit to China in the city, where she toured universities and signed education exchange agreements worth £550 million (US$720 million), which she predicted would create 800 jobs in Britain.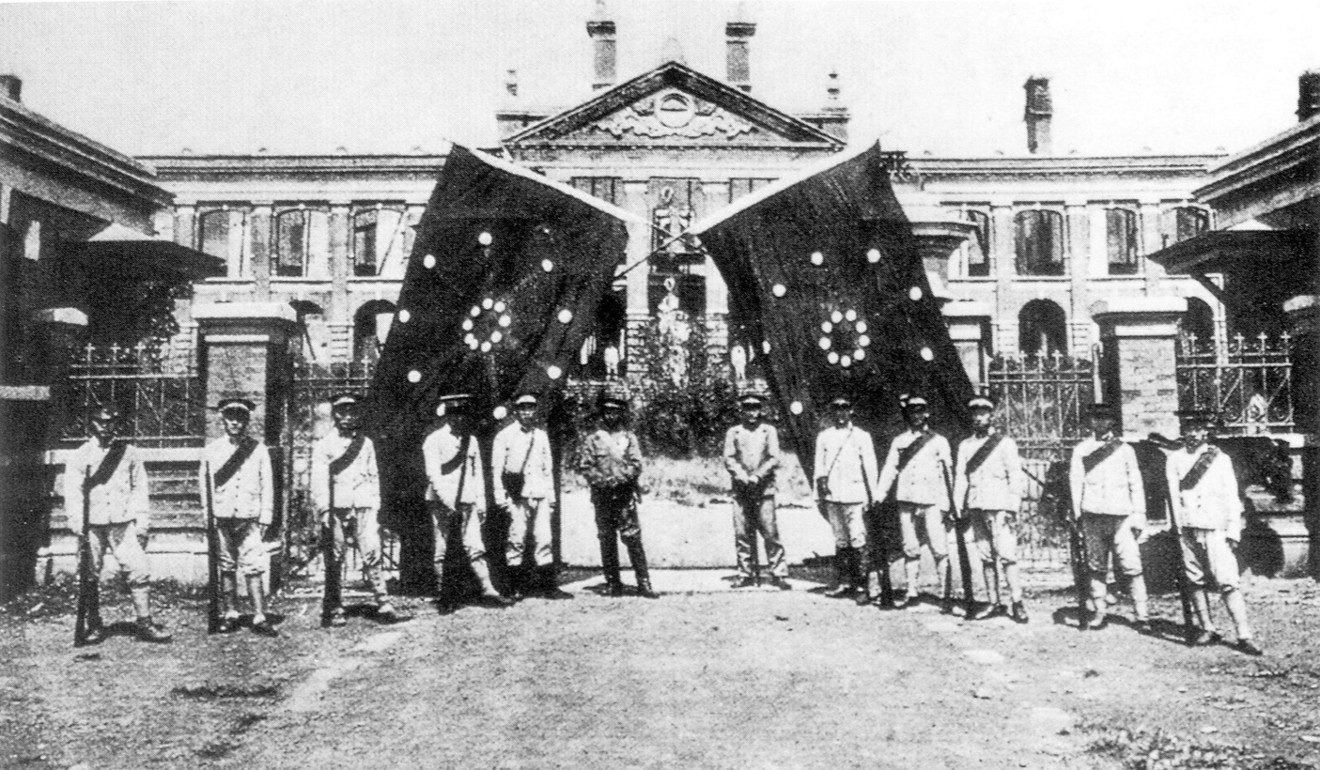 "Wuhan does attach great importance to education, seeing it as the key to a bright future, " said Mei Xinyu, a researcher at the Chinese Academy of International Trade and Economic Cooperation and a Wuhan native.
He described growing up in the city as being "immersed in academic air".
"I could easily find all kinds of schools from kindergartens to laboratories within a kilometre of where I lived, " he said.
The city's educational and research resources is one reason Beijing decided to make the city the site of the country's first laboratory for investigating highly contagious and fatal diseases such as Ebola.
The Wuhan P4 Lab of the Chinese Academy of Sciences started operating last year as part of a Sino-French project to research the prevention and control of emerging deadly diseases.
P4 refers to biosafety level 4, the world's strictest safety standard for research into viruses and bacteria that can cause severe to fatal diseases where vaccines or other treatments are not available.
It took China 11 years to build the P4 laboratory. The decision to develop it was made in 2003 during the outbreak of severe acute respiratory syndrome (Sars) in southern China.
That disease eventually infected more than 8,000 people worldwide and killed more than 700, the majority in mainland China and Hong Kong.
The existence of the laboratory, "theoretically makes Wuhan better positioned than many other mainland cities in handling the disease outbreak in the city", said Hu Xingdou, an independent political economist.
However, the mayor of Wuhan Zhou Xianwang is under growing pressure over the city's response to the outbreak after he admitted its disease prevention efforts fell short.
During an interview on Tuesday with state broadcaster CCTV he was grilled on whether the city had reacted too slowly to the spread of the virus, especially as hospital staff and been infected and some Lunar New Year public events were allowed to go ahead.
Zhou, 57, faced a flood of calls for his resignation after he said the city's "warnings were not sufficient".
China's National Health Commission stepped in yesterday and gave medical facilities nationwide the power to quarantine any suspected patients and their close contacts – even against their will.
As more medical specialists said the only way to contain the spread of the virus was quarantine, Beijing took the decision to lock down Wuhan.
Li Bin, director of the top-level government health body, said in a briefing on Wednesday that prevention and control of the outbreak had reached a "most critical stage", adding that there was a risk of the virus mutating and spreading further during the country's annual peak travel period over Lunar New Year.
The World Health Organisation said it would meet again on Thursday in Geneva to decide on the international response to the outbreak that has centred global attention on Wuhan.
Sign up now for our 50% early bird offer from SCMP Research: China AI Report. The all new SCMP China AI Report gives you exclusive first-hand insights and analysis into the latest industry developments, and actionable and objective intelligence about China AI that you should be equipped with.
More from South China Morning Post:
For the latest news from the South China Morning Post download our mobile app. Copyright 2020.
Subscribe now to our Premium Plan for an ad-free and unlimited reading experience!