Hong Kong's protests have soured the appetite of mainland Chinese travellers for the city during the "golden week" holiday, leaving tourism, retail and food sectors reeling ahead of the traditional peak period.
Industry heads predict a sharp year-on-year decline in business as tourist arrivals are expected to tumble around 30 per cent for the seven-day break following National Day on October 1. Restaurants expect a similar slump in turnover and hotel occupancy rates are likely to be slashed by half for the holiday week.
The city's celebrations on National Day have been watered down with the cancellation of the fireworks, as the 70th anniversary of the People's Republic of China provides the backdrop to a showdown between protesters and the government.
On Saturday, Financial Secretary Paul Chan Mo-po said he foresaw the number of tourists would fall significantly on National Day after fewer arrivals since July.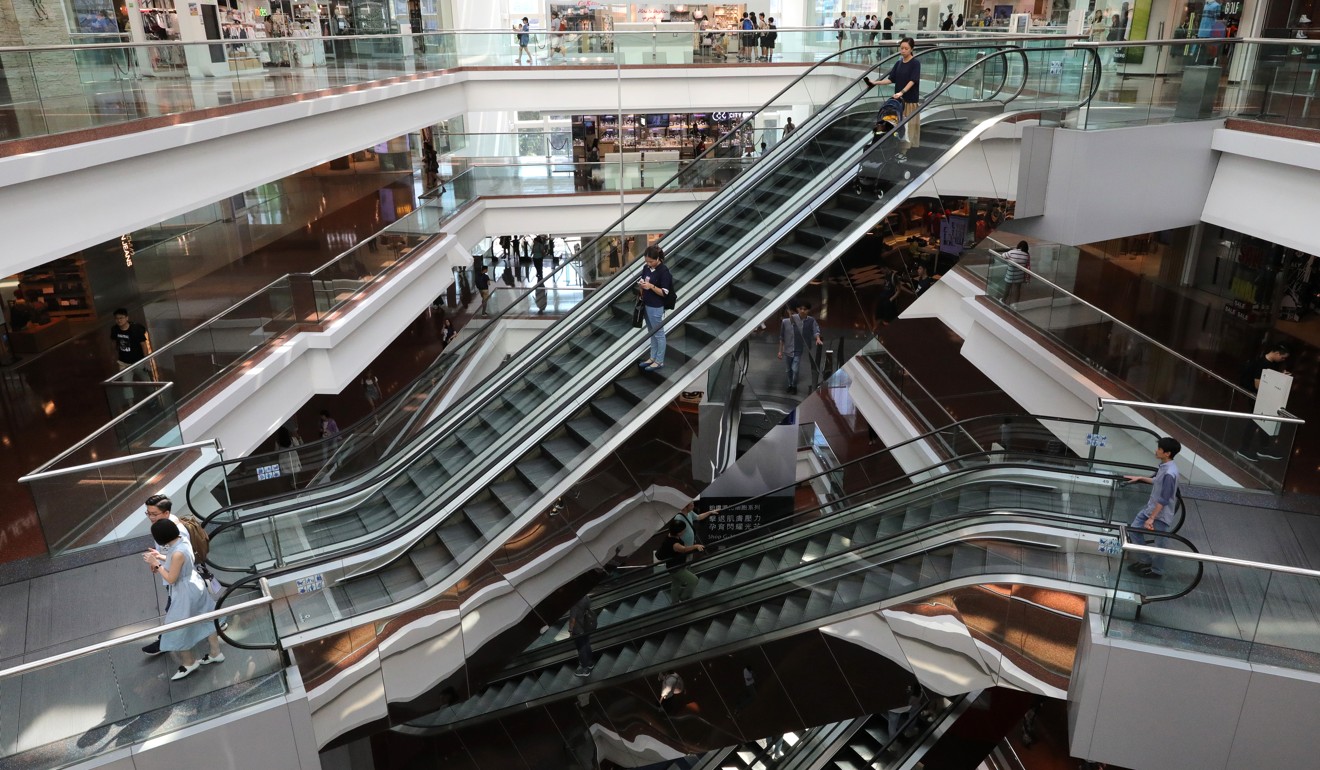 The expected nosedive in demand has pushed many firms to offer large discounts in a bid to ride out the impact from the political storm, sparked by the now-withdrawn extradition bill, which has rocked Hong Kong for more than three months.
Some retailers are offering "cutthroat prices" and hotels have been targeting local customers.
Tourism lawmaker Yiu Si-wing described his estimated fall on tourist arrivals as the worst since 2003 when the severe acute respiratory syndrome outbreak swept the city.
He said the initial business outlook for the week was positive as the visitor figure surged more than 13 per cent in the first half of this year after the two cross-border links opened.
The Guangzhou-Shenzhen-Hong Kong Express Rail Link and Hong Kong-Zhuhai-Macau Bridge opened last year, helping to drive the city's tourist arrival to a record 65.1 million in 2018.
He said visitor numbers could have jumped 5 to 10 per cent during the October holidays from a year earlier, but now was predicted to fall by around 30 per cent.
"But under such an environment, businesses would feel very fortunate if there was a smaller drop in sales than expected," Yiu said.
The legislator was referring to the political storm triggered by a now-withdrawn extradition bill, which would have allowed the transfer of criminal suspects to any jurisdiction Hong Kong lacks a formal agreement with, including mainland China.
He estimated the number of mainland individual travellers to drop by similar levels.
According to Travel Industry Council executive director Alice Chan Cheung Lok-yee, the daily average number of Chinese inbound tour groups for the week could fall by up to 86 per cent from 110 groups during the same period last year.
She said that the figure for the period covering most of September was 15 and the market situation in the golden week was expected to be more or less the same, adding travel agents had received very few inquiries or bookings.
During the golden week last year, the number of mainland visitors coming to Hong Kong hit 1.5 million, up 20 per cent from 2017.
Mainland visitors accounted for about 80 per cent of all Hong Kong's tourist arrivals before the August downturn.
On Wednesday, the Immigration Department estimated that around 7.37 million passengers would pass through the city's sea, land and air control points between September 28 and October 7, and the number of inbound travellers using land checkpoints would peak on October 1 at about 383,000.
Guangzhou businesswoman Zheng Siyin, 30, who visited the city during last year's golden week, chose not to return for the holiday this time because she was against the civil unrest.
"I am not afraid of the chaos. I am afraid I will have helped boost your economy," she said.
Major theme park Hong Kong Disneyland Resort admitted that the tourism industry, including its resort, was impacted by the unrest, and launched various offers, such as some special discounts for local residents, to boost footfall.
The Ngong Ping 360 cable car also offered cheaper tickets for Hongkongers. The Post has reached out to Ocean Park for comment.
The local hotel sector was already feeling the impact. Yiu said hotels with good businesses had about 40 per cent of their rooms booked for the golden week as of Thursday.
He said occupancy rates of local hotels stood at more than 95 per cent during the golden week last year and some firms had cut their prices to keep the figure at 50 to 60 per cent this time.
Hotel prices were cut by up to 60 per cent compared with same period last year, he said. For example, the cost of a three-star hotel room has fallen from about HK$1,000 per night to as low as around HK$300.
But he said if the political situation was stable, the occupancy figure could be higher than his estimate because last-minute customers might want to visit the city due to the low hotel prices and transport convenience.
Hong Kong Hotels Association chairwoman Rebecca Kwan predicted hotel occupancy rate would drop by more than half during the seven-day break and luxury hotels would be affected more severely.
To cope with the abrupt downturn, Kwan said some hotels with food and beverage business would try to boost that sector to attract customers and make up the shortfall.
"Every hotel hopes to do more to attract more local customers when overseas customers are not back yet," she said.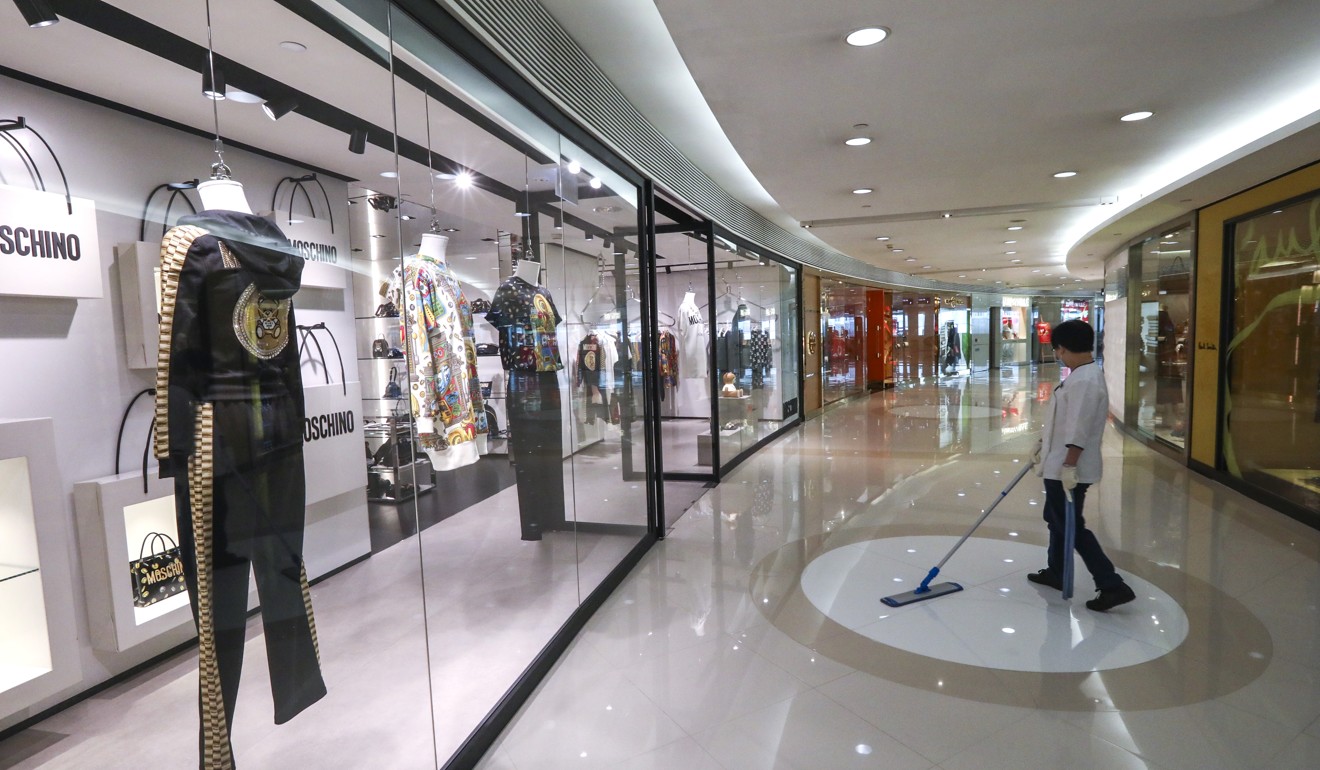 Hotel ICON in Tsim Sha Tsui has a special package, at as low as HK$1,500, for Hong Kong and Macau residents and that includes a night of accommodation for two people and a free meal, according to its website. A room at the hotel costs at least HK$1,320 per night alone during the upcoming golden week.
Simon Wong Ka-wo, president of the Hong Kong Federation of Restaurants and Related Trades, noted some restaurants were also offering discounts to attract Hong Kong diners.
Wong said the city's eateries were expecting the turnover to fall by 30 per cent from the same period last year.
He said local restaurant industry could earn a revenue of more than HK$400 million a day, but the potential fall would amount to more than HK$100 million, which was "quite serious".
Meanwhile, Liberal Party lawmaker Peter Shiu Ka-fai, who represents the wholesale and retail sector, forecast a fall in sales among businesses, while the figure for luxury goods could drop 50 to 60 per cent during the golden week.
He said many firms were offering "cutthroat prices", with some cosmetic products being sold at an 80 per cent discount.
"To attract local customers, firms can only resort to price-cutting," he said.
More from South China Morning Post:
For the latest news from the South China Morning Post download our mobile app. Copyright 2019.
Did you find this article insightful?