Lawyers for JD.com founder Richard Liu Qiangdong said evidence released by law enforcement officials in the United States exonerated the billionaire, who was accused of rape last year by a Chinese student at the University of Minnesota.
"The evidence released today again reaffirms our strong belief from the very beginning that Mr Liu is innocent," Jill Brisbois, a lawyer for Liu, said in a statement after the release of material in Minnesota on Wednesday.
Prosecutors announced in December that Liu, who had been arrested on August 31, would face no criminal charges because the case had "profound evidentiary problems" and it was unlikely they could prove his guilt beyond reasonable doubt.
His accuser, Liu Jingyao, has since filed a civil lawsuit against the tech CEO over the alleged assault. The personal injury suit also names JD.com as a defendant and seeks more than US$50,000 in damages.
"The written police report, in addition to the surveillance video, fully dispels the misinformation and unsubstantiated speculation that has been widely circulated and irrefutably supports the Hennepin County Attorney's Office decision not to file charges against our client," Brisbois said on Wednesday.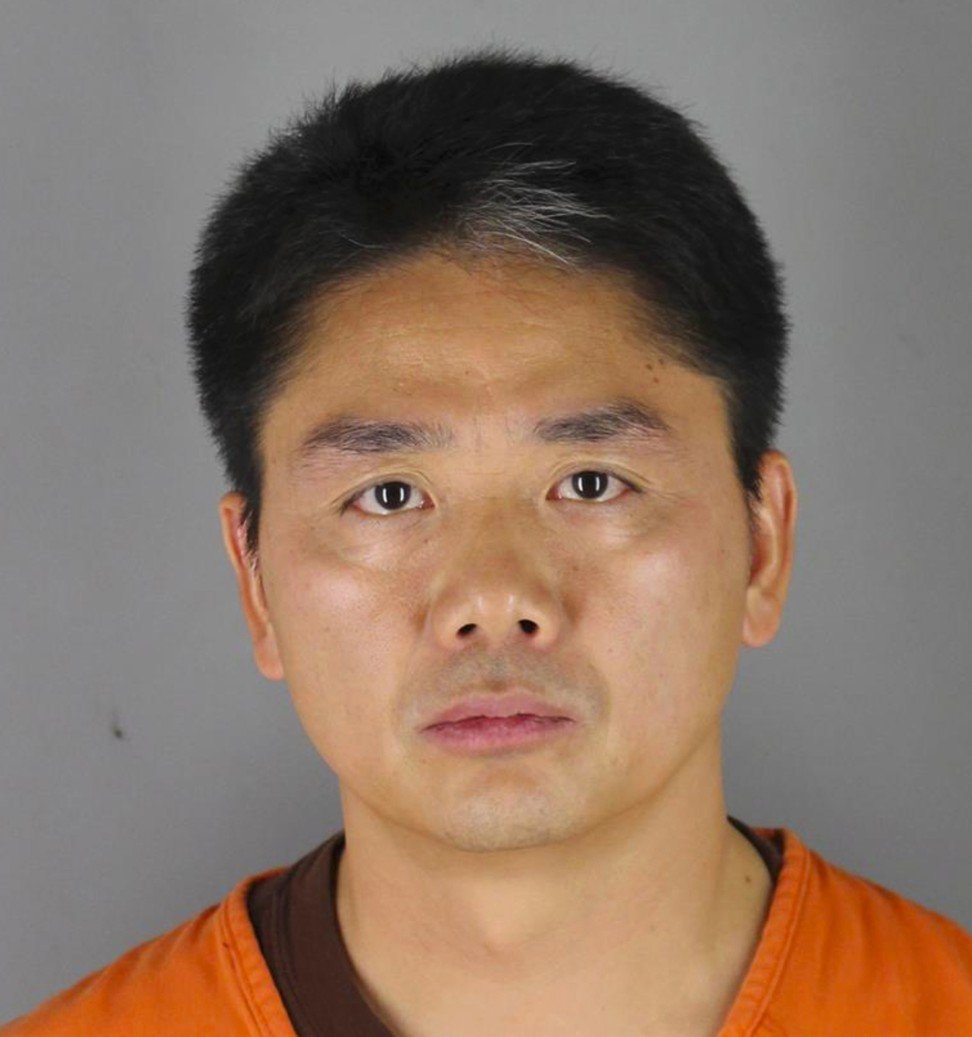 "Mr Liu remains grateful for the hard work of law enforcement to resolve this matter."
The county attorney released more than a dozen redacted transcripts of interviews with Liu's accuser and others who witnessed interactions between the student, who was identified as a University of Minnesota undergraduate.
Videos of Liu, 46, and the student walking arm-in-arm as they entered the building where the woman lived, before the alleged sexual assault, were also included in the materials made available by the county prosecutor's office.
Chad Floren, one of the lawyers representing Liu Jingyao, who was 21 at the time of the alleged assault, did not respond to messages left with his office and on his mobile phone.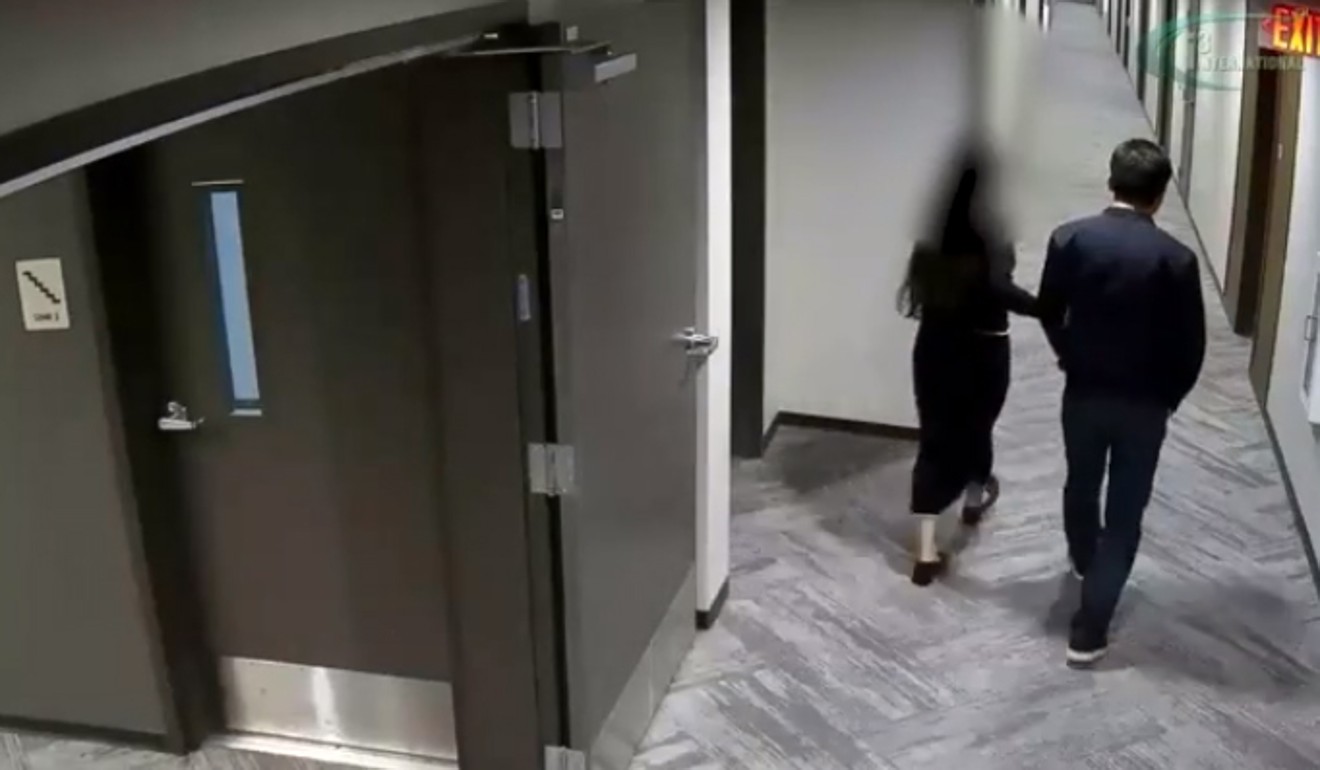 Liu Jingyao said Richard Liu forcibly assaulted her in her apartment after plying her with alcohol at a business networking dinner at a Japanese restaurant in Minneapolis with other wealthy Chinese executives on August 30, according to the complaint filed in Hennepin County court.
Richard Liu was released the day after his arrest and returned to China hours later. He had been in Minneapolis to take classes at the University of Minnesota, where he was enrolled at the Carlson School of Management to complete the American residency of a US-China business administration doctorate programme.
Transcripts of police interviews with Liu Jingyao and others at the dinner, the driver of the limousine that took her and Richard Liu to the apartment building and JD.com employees offered conflicting accounts of whether the billionaire forced himself on her.
The police records also include the transcript of a September 1 phone conversation the student had with Brisbois, during which she said she preferred to settle the matter with a cash payment and an apology from Richard Liu. When Brisbois asked how much she wanted, the student asked for Richard Liu to make an offer.
Liu Jingyao's comments in an interview with an investigator 11 days after the alleged assault reflect continued indecisiveness over whether to press charges, citing concern that Richard Liu "has a lot of money" and "can even hire killers … to hurt my parents".
She told police that Richard Liu tried to undress her against her will while in the limousine.
Asked whether he heard "anyone say stop or no, or cry for help" during a multi-stop trip that ended at the student's apartment building, the driver said "I didn't hear that," according to the transcript.
Another witness who appears often in the transcripts, identified as a male University of Minnesota student of Chinese nationality, called 911 on Liu Jingyao's behalf after receiving WeChat messages from her in the early hours of August 31.
In an interview with an investigator, the witness, whose name is redacted, said: "I'm not sure she was uh, sexual harassment or raped at this time, 'cause in Chinese some words is kind of confusing. But it did have something, you know, not right happened".
The date of that interview is not specified on the transcript.
In what appears to a later interview with the same witness, he said: "I cannot confirm what I said", and "What I told you maybe have some difference to the fact".
More from South China Morning Post:
For the latest news from the South China Morning Post download our mobile app. Copyright 2019.
Did you find this article insightful?
% readers found this article insightful