Yoshiki, the drummer with legendary rock band X Japan, has issued an apology after posting images of himself and Jackie Chan deep in conversation at a restaurant.
Social media users were quick to condemn his decision to have a meal with the Hong Kong-born actor, accusing him of cosying up to "a running dog of communist China" and "a supporter of a dictatorship".
One said "shame on you," while another poster added: "I am sorry, X [Japan] and you are very important to me and I love you very much, but your photo with this guy made me want to cry."
Another message on the JapanToday website said Yoshiki had been at least "politically naive tweeting a restaurant soirée" with Chan and not expecting "negative criticism", particularly in light of the protests in Hong Kong over a proposed bill that would allow extradition to mainland China.
Chan has in the past courted controversy with comments about Hong Kong's relationship with the mainland.
In 2009, Chan questioned whether Chinese people needed freedom while discussing mainland controls on filmmaking at the Boao Forum for Asia in Hainan.
"I don't know whether it is better to have freedom or to have no freedom," Chan said. "With too much freedom, it can get very chaotic. It could end up like in Taiwan."
He also said: "Chinese people need to be controlled, otherwise they will do whatever they want."
In 2012, in an interview with Southern People Weekly, Chan said: "Hong Kong has become a city of protest. The whole world used to say it was South Korea. It is now Hong Kong.
"People scold China's leaders, or anything else they like, and protest against everything.
"The authorities should stipulate what issues people can protest over and on what issues it is not allowed."
Most the critical comments online were aimed at Chan, with another commenter on the SoraNews24 site posting: "Chan's a commie tool."
Yoshiki replied on Friday via Twitter, stating: "My dear fans, if any of my posts made you feel like I'm not considering any situations, I deeply apologise. I really care about all of my fans and my friends. Love you."
Even that apology attracted some criticism, with one poster suggesting "fans in Hong Kong could be forgiven for finding this non-apology a tad condescending". Others, however, leapt to the rock star's defence.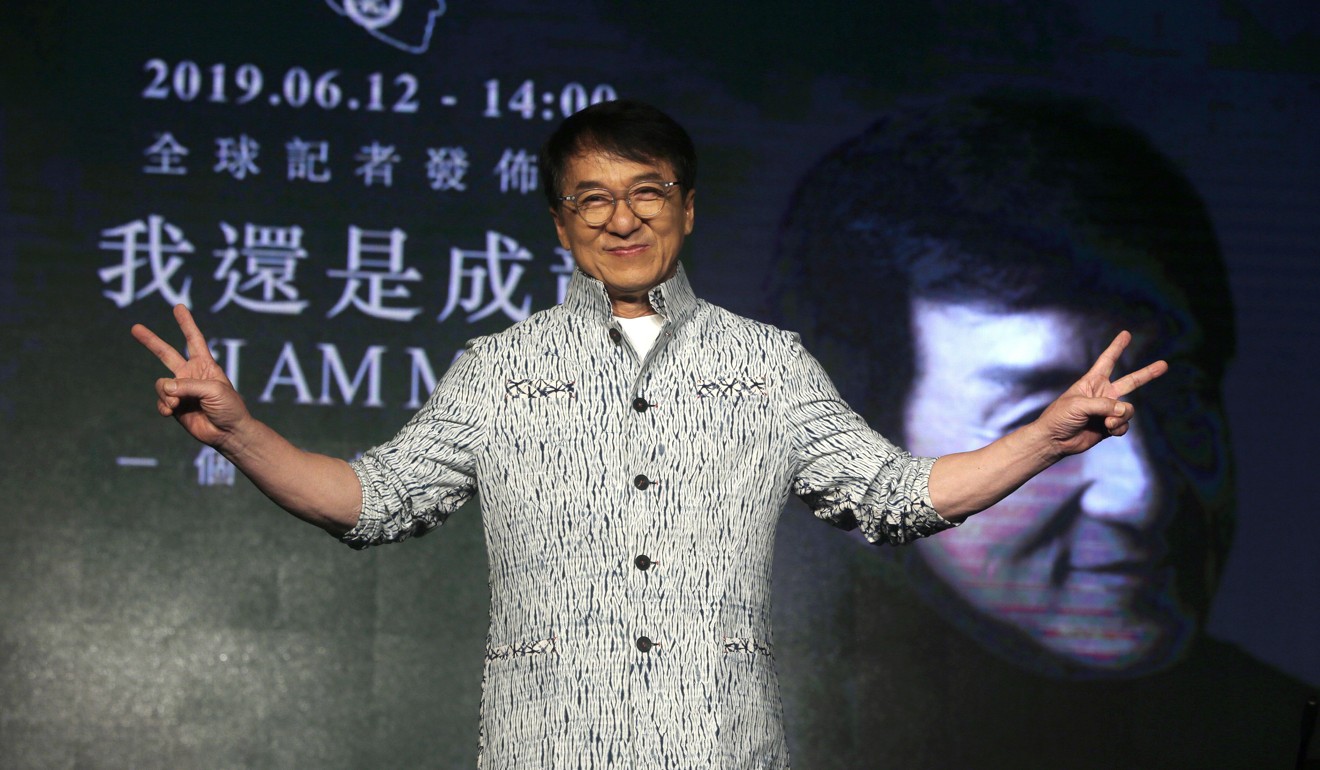 Fans of the band, which has built a following in Japan and around the world for their "visual kei" style, insisted the meal was merely an opportunity for two famous artists to get together.
"[Yoshiki] doesn't do business with Jackie Chan and he's not involved in politics. It's just a personal meeting for dinner, nothing more," one wrote.
Another insisted: "I think he has the freedom to eat with anyone he wants."
"Everyone should keep their politics and personal hatreds off Yoshiki's [Twitter] page. Have some respect," another supporter said.
Another segment of the online community expressed frustration at the outrage so readily available on the internet.
"The snowflake generation strikes again!" a commenter wrote on JapanToday. "A guy can't even hang out with an actor nowadays without being attacked for things he has no control over. What is this world coming to?"
For the latest news from the South China Morning Post download our mobile app. Copyright 2019.
Did you find this article insightful?