The guard was in a semi-crouch behind a boat parked in its trailer, but there was no mistaking what she was doing – surreptitiously photographing us with a smartphone, as we stood across the street from Meng Wanzhou's Vancouver home.
On a previous occasion, in January, guards from Lions Gate Risk Management – who are supposed to be serving as Meng's private jailers – went further, physically obstructing a journalist for a global news agency and a freelance photographer from following Meng on a public road.
Such behaviour by the Lions Gate guards raises questions about whether Meng is being treated like their prisoner – or their boss.
Their company is being paid by the Huawei CFO to prevent her escaping under the terms of her C$10 million (US$7.5 million) bail in Vancouver, while she awaits the results of what could be a lengthy bid by the US for her extradition. She is due to return to court for another hearing on Wednesday.
One of the guards literally charges his SUV towards us to jam our vehicle … the guard starts yelling at us 'I'm not going to let you do this'
According to Meng's bail conditions, she must live in her C$5.6 million (US$4.2 million) mansion in Vancouver's Dunbar neighbourhood, under the watch of Lions Gate.
She is allowed to travel around Vancouver under guard, shopping and dining out as she wishes – so long as she obeys an 11pm curfew and wears a GPS tracker. She is banned from going near the airport.
Meng's mansions: inside Huawei CFO's Canadian connections
One expert estimated the fees to guard her could reach US$10,000 a day. With the judge in Meng's case saying the extradition process could take "months or years", Lions Gate could be in for a multimillion-dollar payday.
The news agency journalist involved in the January 10 incident, who did not want to be named, felt "stunned" by the encounter.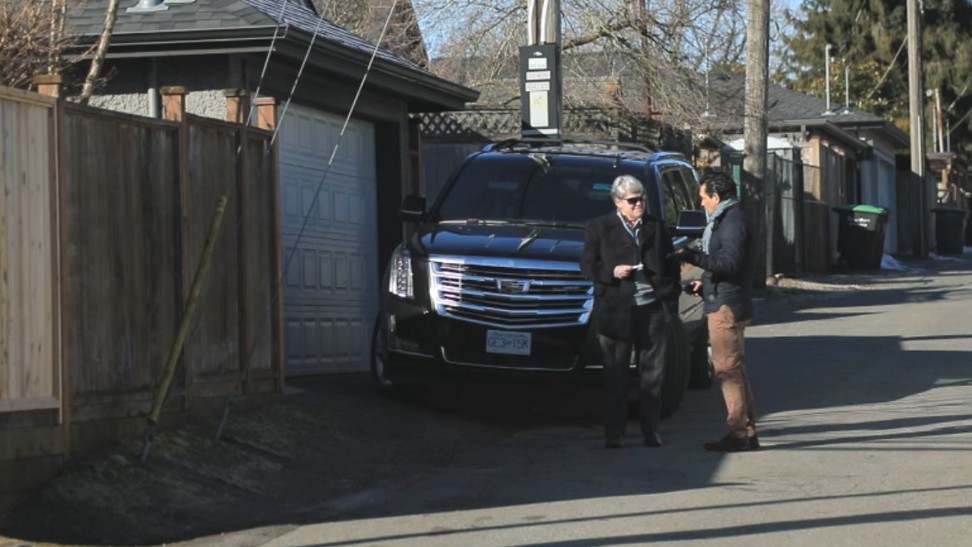 "We roll up and identify ourselves as journalists so they don't think we're suspicious. They seem fine at first … Shortly after, we see Meng is probably about to exit the house because her driver is pulling around her car.
"Suddenly, one of the guards literally charges his SUV towards us to jam our vehicle. The photographer reverses and manages to manoeuvre around him. Then the guard starts yelling at us 'I'm not going to let you do this' and accuses us of damaging his vehicle.
Huawei CFO's private life revealed in photos from Canadian court
"Once Meng slips away, we ask him why he's obstructing the press when his job is to watch Meng. He says 'because I wouldn't like it if it were me'."
Lions Gate's normal services include acting as bodyguards for wealthy clients – but until the Meng case, it had never provided bail-related services.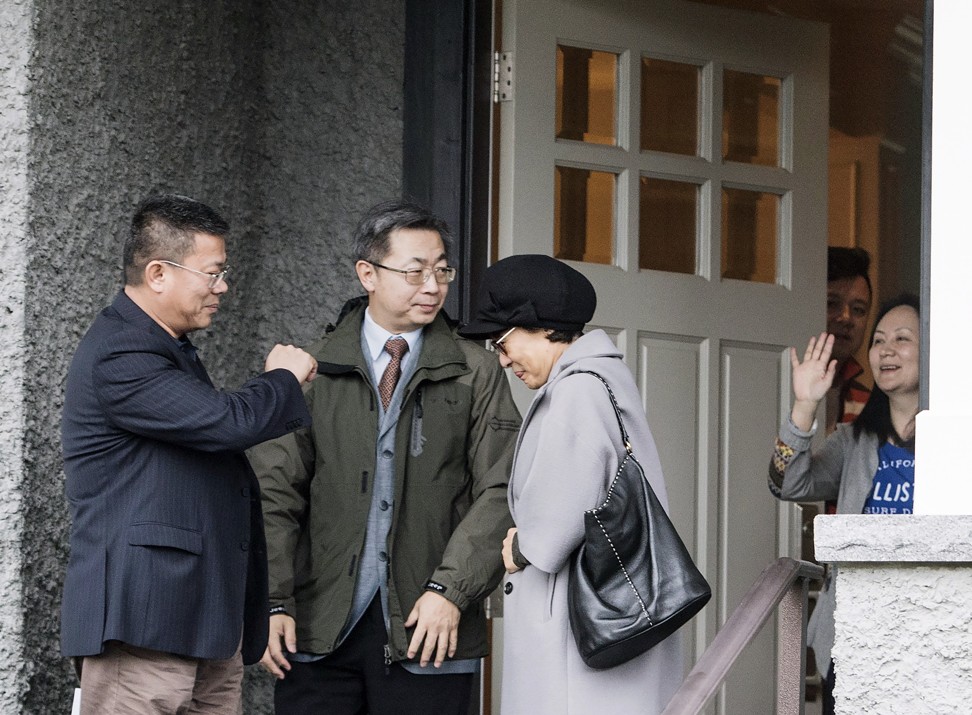 The South China Morning Post visited the street where Meng's house is located in Vancouver on March 9, with a news crew from the South Korean broadcaster KBS.
Immediately upon arriving, the KBS reporter and the Post presented business cards to the female security guard near the back of Meng's house, one of four guards we saw.
We were treated politely, as we explained we had no intention of further approaching the house, or trying to interview Meng, and were there to film background shots for a KBS news segment.
Vancouver police investigate break-in bid at family home of Huawei's Meng
But a short while later, the woman guard could be seen photographing us from behind the boat.
The news agency reporter who described the January incident said the guards had photographed their car's number plate.
Photographing people in public is perfectly legal but it raises the question of whether Meng's preferred visitors – who have included Chinese diplomats – are being similarly treated, and how such photos are being used by Lions Gate.
"They clearly don't understand that their obligation is to the court – not to Meng, even though she's paying them bucketloads of money," said the agency reporter.
Neither Lions Gate, nor Meng's lawyer David Martin responded to requests for comment.
Canada launches full-court press in US for help in resolving China dispute
Former New York Police Department detective Nick Casale, now a private security consultant, acted as a bail monitor for Ponzi-scheme fraudster Bernie Madoff for months, escorting him to and from court and guarding him at home.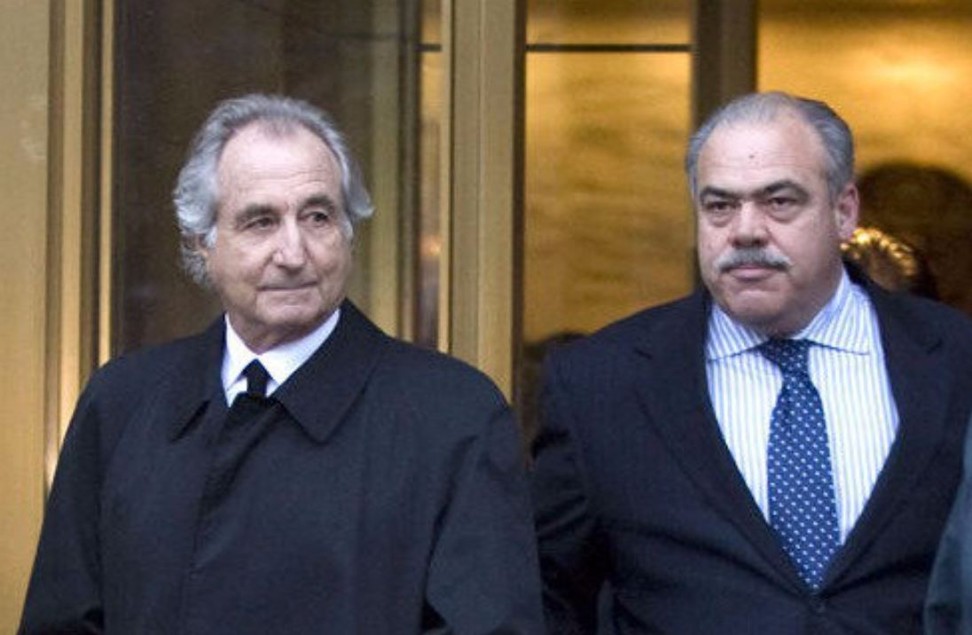 He said Meng was being given a long leash, and her relative freedom of movement would increase the costs of her guards. Casale said he was "very surprised" that Meng was allowed visitors, unlike Madoff, who was only allowed to see his lawyers.
[It] reeks of preferential treatment …[but] bail has always been a component of a democratic judicial process. Bail serves a purpose
"The fact that she is allowed all these visitors and that she travels has to increase the security [costs] dramatically," he said. He initially estimated these costs at US$7,000-US$8,000 a day.
But when the Post described what it encountered at the Dunbar house – four visible guards and three Cadillac Escalade SUVs, all apparently linked to Lions Gate – Casale said the costs could reach US$10,000 a day or more.
He burned a Chinese flag outside Meng Wanzhou's court hearing. Here's why
The duty of a private bail monitor was twofold, said Casale – preventing the prisoner from fleeing, and guaranteeing their physical safety.
Casale – who continues to offer bail monitoring services and act as a bail consultant – said he didn't see a conflict in guards being paid by their prisoner. "The crown has vetted this company. They're going to be former law-enforcement people … the crown says they have the integrity and know-how to do this," he said.
He acknowledged that Meng's situation – and those of other wealthy suspects on bail under private guard – "reeks of preferential treatment, of discrimination, wealth and power … but going back to the Republic of Rome, they had bail. Bail has always been a component of a democratic judicial process. Bail serves a purpose."
Asked whether a bail monitor might become friends with a prisoner, Casale demurred. "Did I get to know Bernie Madoff? Well, I probably spent more time with him than anyone other than his wife in that time. Let's put it that way."
*
The Hongcouver blog is devoted to the hybrid culture of its namesake cities: Hong Kong and Vancouver. All story ideas and comments are welcome. Connect with me by email ian.young@scmp.com or on Twitter, @ianjamesyoung70.
More from South China Morning Post:
For the latest news from the South China Morning Post download our mobile app. Copyright 2019.
Did you find this article insightful?
% readers found this article insightful