Debris filmed falling onto a motorway in rural China was suspected to have come from a rocket.
Residents of Shanyang county in northwestern Shaanxi province said they heard a loud bang on Tuesday morning then saw an object fall to the ground, Shaanxi Television reported.
The debris bore markings of China Aerospace, a state-owned enterprise involved in the country's space programme, Shaanxi Television's report showed.
Police were called to handle the disruption to traffic on the motorway.
An object that appeared to be a rocket engine was found in neighbouring Hubei province, the report said.
The closest satellite launch station, Taiyuan Satellite Launch Centre in northern Shanxi province, is 630km away. The centre said it successfully launched two satellites into orbit on one rocket on Tuesday morning.
Shanyang county's propaganda department told Beijing Youth Daily the area was a designated landing site for rocket debris, with safety measures in place. Military personnel were sent to clean the area.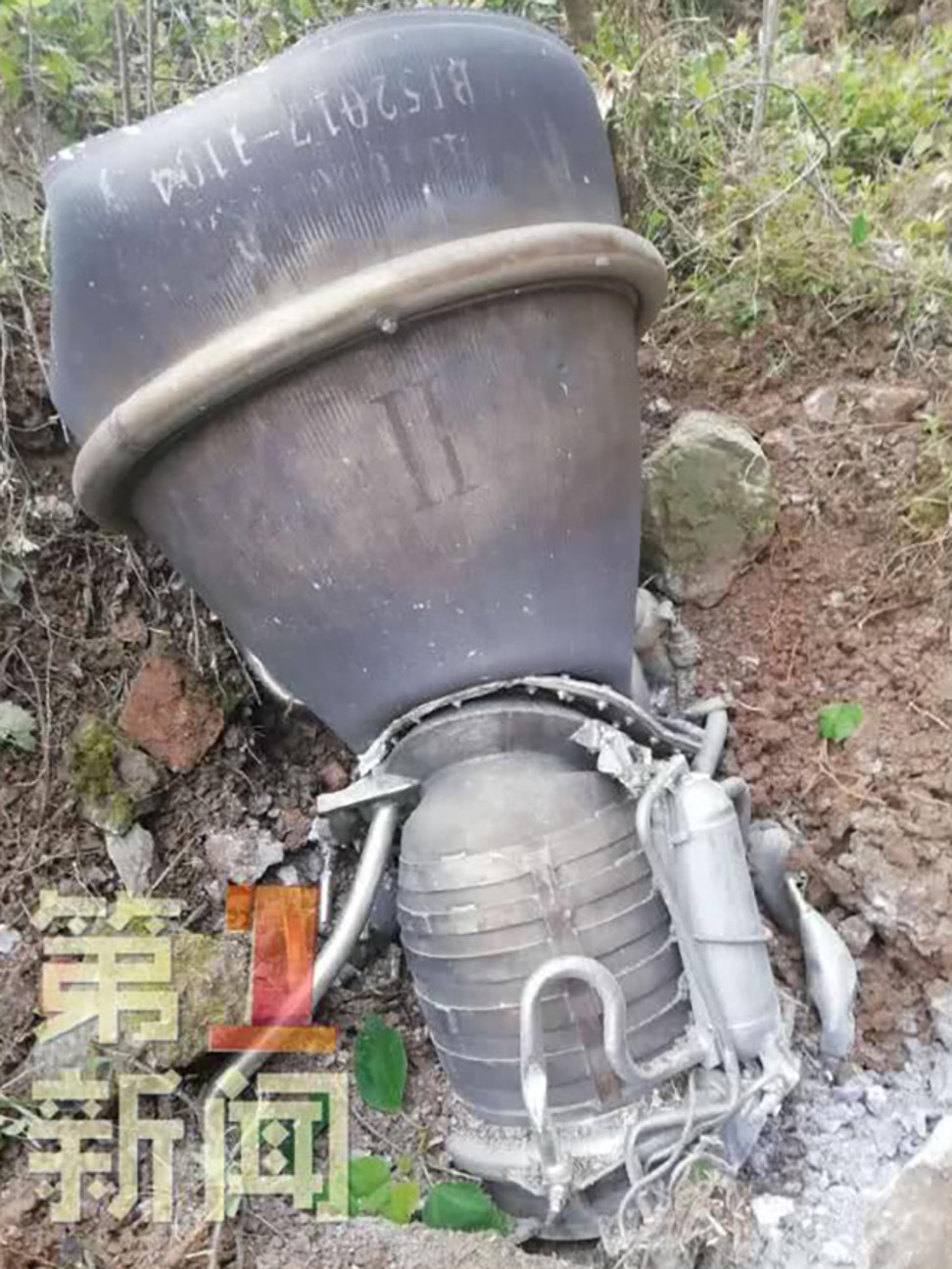 "Every time before a rocket launch, residents are notified. No one has been harmed due to this," a propaganda department staff member was quoted as saying.
"The time frame of when the debris will fall is accurately estimated to within an hour."
Users of China's Weibo social media network were not reassured and raised safety concerns.
"They have fallen in Shanyang several times. I travel on this stretch of highway often. Next time I see news of a rocket launch, I won't go there," one wrote.
Another user said: "Agencies don't seem to have reported situations like this before. They just launch the rockets and media report successful missions. But when and where rocket debris will fall, no one cares."
More from South China Morning Post:
For the latest news from the South China Morning Post download our mobile app. Copyright 2019.
Subscribe now to our Premium Plan for an ad-free and unlimited reading experience!