After more than a week in custody, Meng Wanzhou, the chief financial officer of Chinese tech giant Huawei, was released on bail by a Canadian court on Tuesday. But as lawyers prepare for a possible future trial, court papers have shed new light on how the world's largest telecommunications equipment maker has been the subject of an investigation by US authorities for years.
Meng, 46, was arrested at the request of the US government on December 1 at Vancouver airport while she was transiting to Mexico. Her detention came on the same day that Chinese President Xi Jinping sat down for dinner with his US counterpart Donald Trump in Argentina to agree a truce in their trade war.
But what do we actually know about Meng's case?
The main allegation is that from 2009 to 2014 Meng violated a US trade embargo against Iran via a Hong Kong-based company named Skycom Tech Co Ltd.
The Supreme Court of British Columbia in Vancouver heard on Friday that Meng and others conspired to make misrepresentations to a number of financial institutions, inducing them to continue to provide banking services to Huawei despite the fact they were operating in Iran.
Companies are barred from using the US financial system to funnel goods and services to sanctioned entities.
In December 2012, Reuters reported that Skycom's office in Tehran offered to sell at least 1.3 million euros (US$1.5 million) worth of computer equipment produced by the now defunct US firm Hewlett-Packard to Mobile Telecommunication Co of Iran, despite the embargo.
During Meng's bail hearing, prosecutor Gibb Carsley argued that Skycom was an unofficial subsidiary of Huawei, using the same company logo on company documents. "Huawei is SkyCom," he said, "This is the crux, I say, of the alleged fraud."
Meng served on the board of Skycom from February 2008 to April 2009, according to a court paper. Several other past and present Skycom directors also appeared to have connections to Huawei.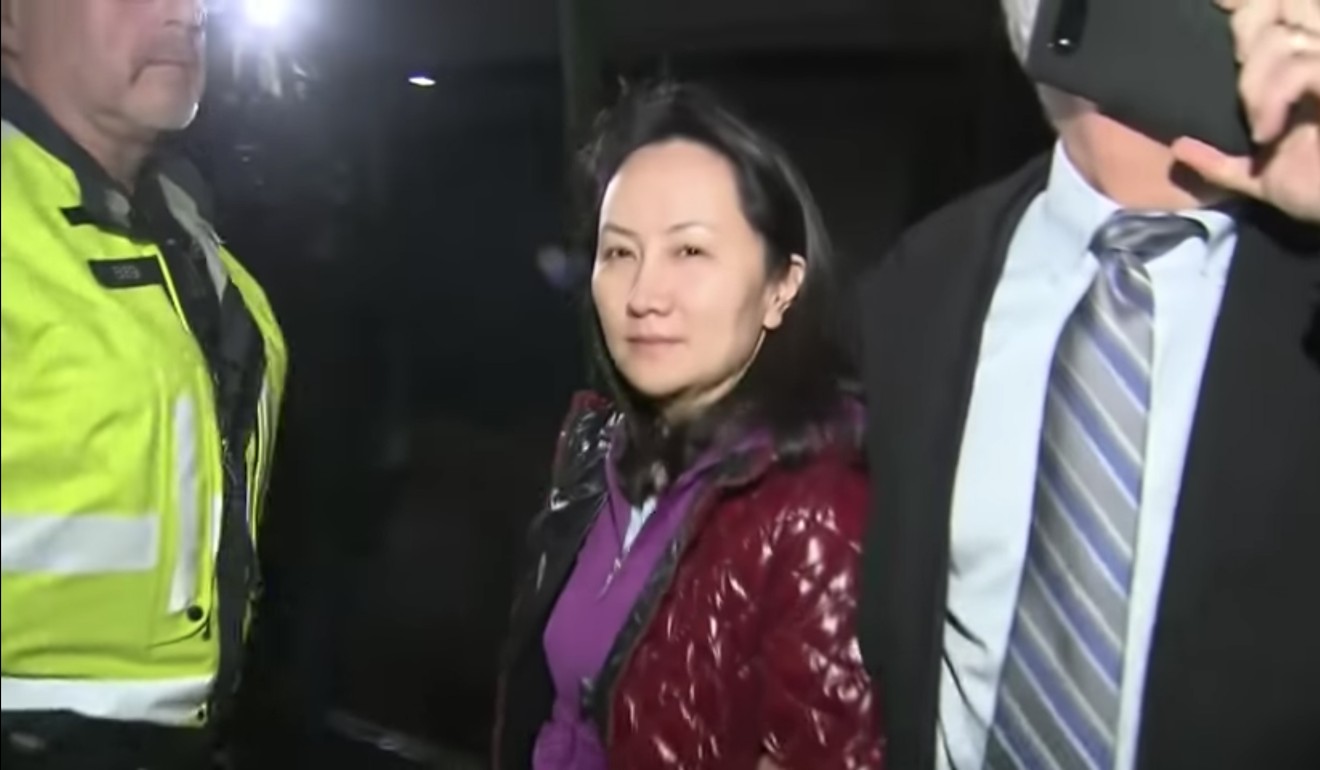 Also, in 2007, a management company controlled by Huawei's parent company held all of Skycom's shares. At the time, Meng served as the management firm's company secretary.
But Meng's lawyer, David Martin, denied there was any overlap between Huawei and Skycom, saying they had only a business relationship.
US authorities, however, claim that Meng made a fraudulent claim and that Huawei continued to control the company, with the prosecutor saying that Skycom employees carried Huawei identification and used its email.
Skycom was dissolved in September last year, according to records held by the Hong Kong Company Registry.
In 2013 in the wake of the Reuters report, several banks launched their own investigations into the allegations, especially concerning Huawei's alleged links to Skycom.
Meng responded by making a presentation to the banks to deny the allegations.
The Wall Street Journal reported this month that HSBC and Standard Chartered were reported to be among the banks potentially misled.
The US investigation into Huawei's alleged violations began at least as early as 2016, according to a Reuters report in April.
It coincided with revelations that ZTE Corp, one of Huawei's competitors, was revealed to have broken US export laws related to the Iran sanctions.
When the US Commerce Department published ZTE's internal documents as evidence of the charges, the papers also revealed how a second company, identified only as F7, had successfully evaded US export controls.
The papers revealed that F7 had sold equipment to a number of sanctioned countries, including Syria, North Korea, Cuba and Iran.
In a 2016 letter to the commerce department, 10 US lawmakers alleged that F7 was indeed Huawei, citing media reports.
The Chinese firm, however, has maintained that it "complies with all applicable laws and regulations where it operates, including applicable export control and sanction laws and regulations of the UN, US and EU".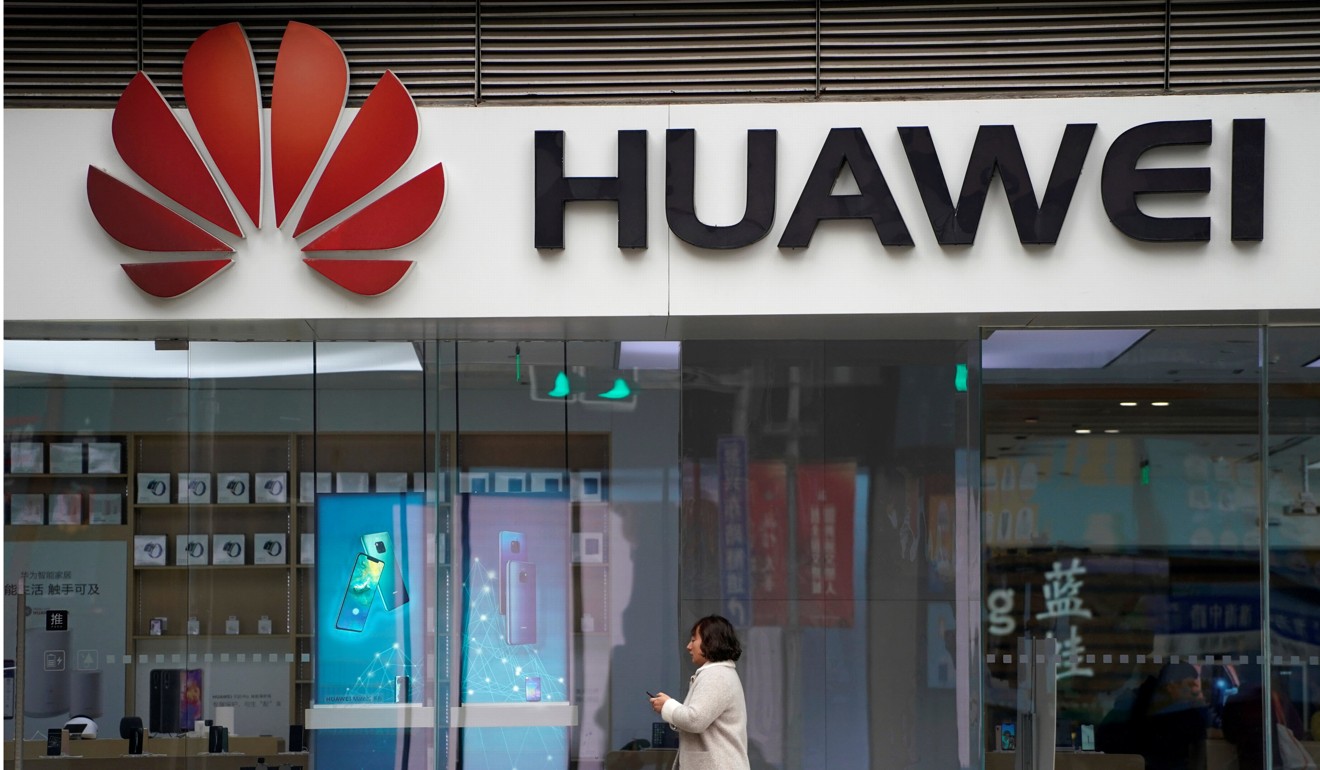 In April last year, lawmakers again wrote to US Commerce Secretary Wilbur Ross asking for F7 to be publicly identified and fully investigated.
However, the prosecutor said at her bail hearing that after Huawei was made aware of the US investigation in 2017, Meng deliberately avoided travelling to the US.
In April this year, the US justice department began its investigation into Huawei following administrative subpoenas on sanctions-related issues from both the commerce department and the Office of Foreign Assets Control under the treasury department, according to a report by The Wall Street Journal.
According to court papers, a warrant was issued for Meng's arrest on August 22 in New York, though at that time, the US had "not yet filed a certified record of the case".
The court documents said also that the US learned on November 29 that Meng was stopping over in Vancouver on her way to a third country, believed to be Mexico. On November 30, a Canadian judge agreed to a US request that Meng be arrested.
What happened on December 1?
Meng landed at Vancouver International Airport aboard a Cathay Pacific flight from Hong Kong at 11:35am on December 1. She was expecting to have a 12-hour layover.
It is not known exactly what time she was arrested, but her arrival time was just an hour before Xi and Trump began their dinner meeting in Buenos Aires. It is unclear if either president was aware of what was going on in Canada as they sat down to their starters.
Canada's Department of Justice told the South China Morning Post that Chinese consular officials were made aware of the incident on the day of Meng's arrest, but Beijing has accused Ottawa of violating a bilateral agreement by failing to offer a timely notification.
"The Chinese authorities did not receive notice but were instead informed by other channels," China's foreign ministry spokesman Lu Kang said on Tuesday. "You should have asked [Canada] whether the Chinese government found the Canadian government first or the Canadian government notified the Chinese embassy," he said.
On the day of her arrest, Meng was taken to a hospital to be treated for hypertension, according to her affidavit.
"I continue to feel unwell and I am worried about my health deteriorating while I am incarcerated," she said.
She cited hypertension in a bail application seeking her release pending an extradition hearing. She is also said to have had treatment for thyroid cancer in 2011 and surgery for issues related to sleep apnoea in May of this year.
Meng's arrest was made public on December 6, when Canadian authorities confirmed the information with local newspaper The Globe and Mail.
The businesswoman's three-day hearing began in Vancouver on Friday, and she was released on bail on Tuesday.
The United States now has until January 8 to file a formal extradition request. If not, Meng must be freed, according to the Canadian Supreme Court judge Justice William Ehrcke.
There has been doubt over whether Meng's alleged breach of US and European Union sanctions amounts to an offence under Canadian law, which is necessary for her to be extradited. Depending on how much it is contested, the extradition process could take months or even years to complete. If convicted in the US, Meng could face a sentence of more than 30 years in prison.
She is next expected to appear in court on February 6.
For the latest news from the South China Morning Post download our mobile app. Copyright 2018.
Subscribe now to our Premium Plan for an ad-free and unlimited reading experience!