Patrick Ho Chi-ping was Hong Kong's secretary for home affairs when he joined the Lunar New Year crowds at the famous Che Kung Temple in Sha Tin in February 2003, to pray for the city's good luck and prosperity.

Drawing from a stack of Kau Chim fortune sticks, which Taoist devotees believe can foretell events to come, he picked the Number 83 which predicted that everything was about to go bad.
The temple's fortune-teller who interpreted the stick told Ho he saw a boat struggling in turbulent waters, an indication of hard times ahead. Ho, a Christian and just eight months into his appointment as a minister, tried to make light of the ominous prediction.
But many Hongkongers would later recall his temple visit as the most memorable moment of his five-year stint in government, because 2003 brought the terrifying mystery killer severe acute respiratory syndrome, which left 299 people dead in the city alone and crippled the economy.
Patrick Ho convicted of 7 of 8 counts in US bribery case
Since then, the government has not sent a minister to the temple to draw a Kau Chim stick for Hong Kong.
Ho, 69, has led a varied and colourful life as a United States-trained eye specialist who loved music, went into academia, did a stint in politics and took a well-known Taiwanese actress as his second wife.
He has been in the news again more recently because of his New York trial on corruption charges involving US$2.9 million. He was convicted on seven of eight counts of bribery and money laundering on Wednesday US time, at the end of an seven-day trial which began on November 26.
Ho was born in Hong Kong to a middle-class family in 1949 and attended the elite Anglican-run Diocesan Boys' School. His father, an engineering graduate, was an electronics factory manager.
Ho liked playing the violin and, as a secondary schoolboy, performed in events at City Hall. When he was in Form Six, he won a HK$3,000 prize in a music festival.
With that track record, he left to study music in the US in 1968, but later switched to chemistry and physics. That led him to his medical degree from Vanderbilt University, in Tennessee in 1976.
After training in eye surgery, specialising in retinal surgery, he became a fellow at Harvard Medical School.
He remained in the US for 16 years before returning to Hong Kong in 1984 to teach at Chinese University. He was appointed professor of surgery (ophthalmology) in 1988 and left for private practice in 1994.
Ho became involved in politics in 1993, when he was appointed a Hong Kong delegate to the Chinese People's Political Consultative Conference. He served on the nation's top advisory body for 20 years.
A founding member of several orchestras in Hong Kong, he developed an interest in cultural policies after becoming the vice-chairman of the Hong Kong Policy Research Institute in 1996.
The institute was founded by Paul Yip Kwok-wah, a pro-Beijing businessman who served as special adviser to Hong Kong's first chief executive, Tung Chee-hwa, from 1997 to 2002. Ho went on to become chairman of the Arts Development Council from 2000 to 2002.
It was widely believed that Ho entered politics after performing eye surgery for state leaders including the former director of the Hong Kong and Macau Affairs Office, Ji Pengfei.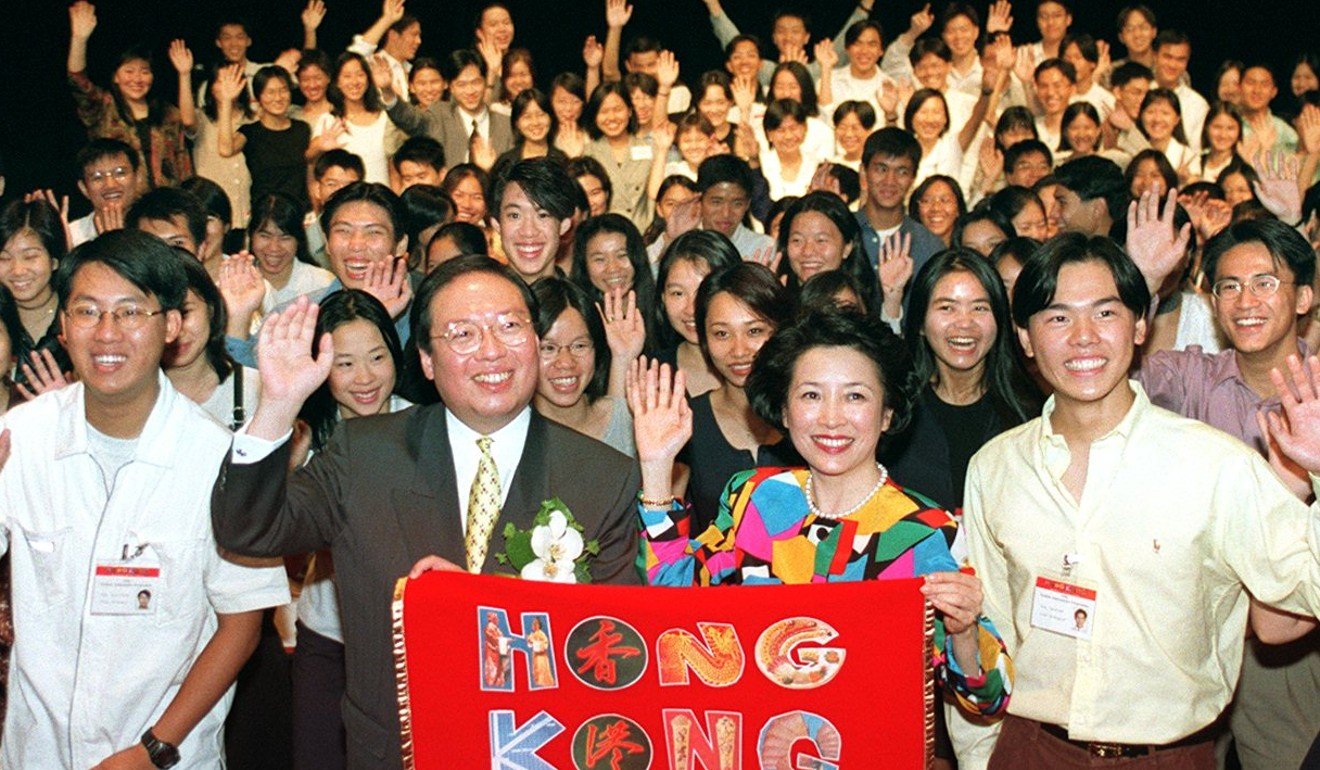 He was appointed a member of the Preparatory Committee overseeing Hong Kong's handover to China from Britain in 1997, and was a member of the selection committee which chose Tung to be the city's first chief executive.
He was appointed secretary for home affairs in 2002 when Tung introduced the ministerial system. His portfolio covered arts and culture, sports, human rights, district administration and building management.
At the start of his term as a minister, Ho pledged to use his expertise as an ophthalmologist to build a healthy and self-confident society. "Hong Kong is suffering from a lot of minor illnesses now. I hope it will get stronger," he said.
For many Hongkongers, Ho's personal life provided much more to talk about than his tenure as a minister.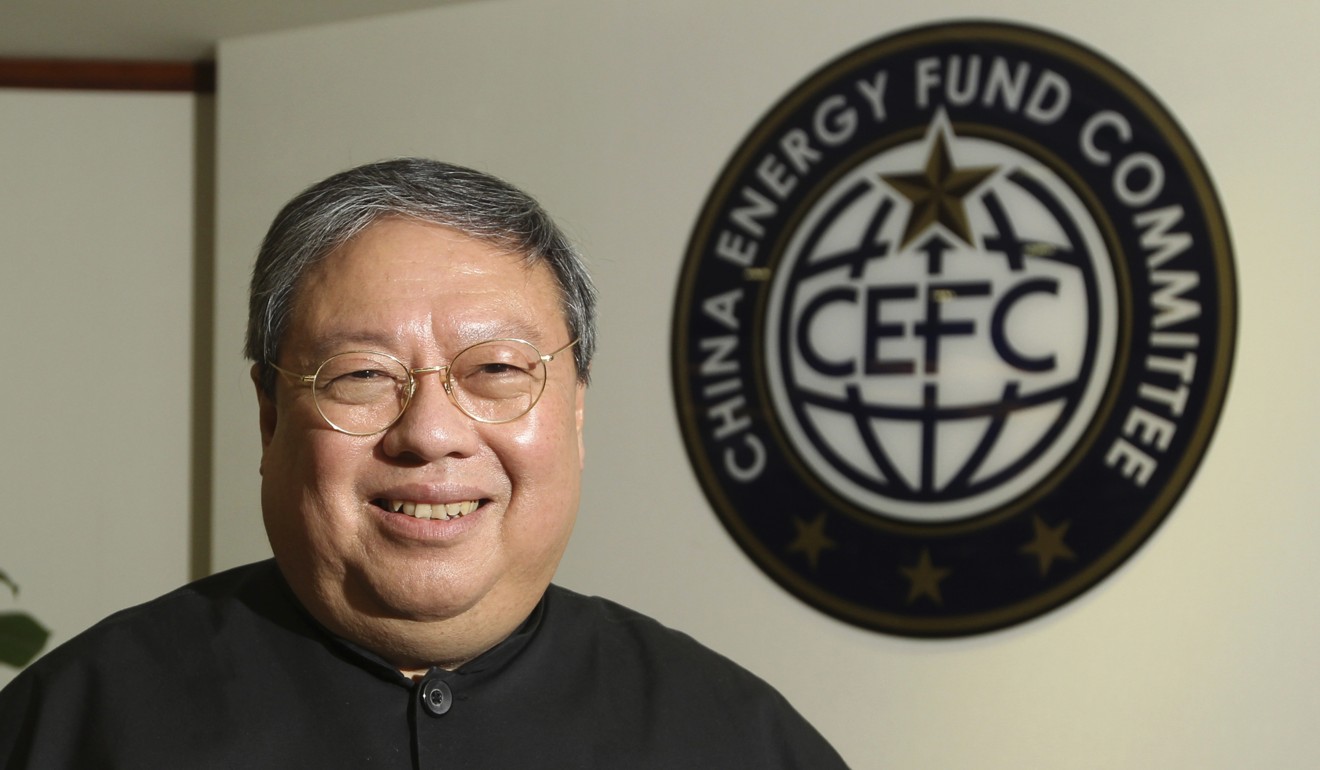 During his long stay in the US, Ho married a Chinese woman and they had a son and daughter. But shortly after he returned to Hong Kong in 1984, he divorced his wife.
More than a decade later, while visiting Shanghai in 1996, he met the woman who would become his second wife. Sibelle Hu, a Taiwanese actress who had risen to stardom with the 1981 romantic film Smiling Face, was also visiting Shanghai to shoot a movie.
When Patrick Ho took us out for lunch during his tenure, he spent more time eating than talking
They got married in Hong Kong in September 1997. Hu gave birth to their daughter Audrey in 2000. She stopped starring in movies, and has kept a low profile.
There are differing views of Ho as a minister.
Horace Chin Wan-kan, who was hired by Ho as a research director in the Home Affairs Bureau from 2002 to 2007, said he was receptive to innovative ideas.
"He adopted my proposal to set up a HK$100 million fund to boost the development of creative industries, but it was rejected by other senior government officials as then financial secretary Antony Leung Kam-chung introduced austerity measures to cut the budget deficit," Chin said. "Hong Kong's creative industries would have made remarkable progress if the idea was implemented."
An official familiar with Ho said he was a man with creative ideas and willing to bypass bureaucratic red-tape.
"But some officials had reservations about the way he worked because it was inconsistent with established rules of the administration," said the official, who preferred not to be named.
Albert Ho Chun-yan, a former lawmaker who sat on the Legislative Council's home affairs panel during Patrick Ho's tenure as minister, said that apart from arts and culture, Ho did not appear enthusiastic about policy matters in areas such as the protection of the rights of ethnic minorities or building management.
"When Patrick Ho took us out for lunch during his tenure, he spent more time eating than talking, leaving his subordinates to talk about detailed policy issues," Albert Ho said. "I don't think he was a political man who was interested in pursuing politics as a career."
Ho quit the government in 2007 at the end of his five-year tenure.
Three years later, he became deputy chairman and secretary general of the China Energy Fund Committee (CEFC), a think tank fully funded by CEFC China Energy.
In 2012 it looked like he might return to politics, when incoming chief executive Leung Chun-ying wanted him to be deputy chief secretary as part of a broad plan to restructure the government. But Leung's plan failed after filibustering by pan-democrat lawmakers who opposed his restructuring proposal saying it was a waste of taxpayers' money.
In his CEFC China Energy role, Ho was in charge of day-to-day operations, visited countries in Africa and organised forums on energy cooperation.
All that ended abruptly in November last year, when he was detained in the US and accused of eight counts of bribery and money laundering for advancing the oil and development rights of CEFC China Energy in Chad and Uganda, seven of which he has since been convicted of.
For the latest news from the South China Morning Post download our mobile app. Copyright 2018.