An elderly man strangled his ailing partner to end her suffering because he feared no one would take care of her if he died first, a Hong Kong court heard on Thursday.
Wong Kok-man, 81, choked Lem Mae-kim by pressing a bamboo stick against her neck while she was half asleep at their Shau Kei Wan flat on June 6, 2017.
On Thursday, he pleaded guilty to a charge of manslaughter for the death of the 76-year-old woman. The High Court heard she was suffering from a string of health conditions at the time.
Lem, Wong's partner of more than 30 years, had lost her sense of taste, vision, and interest in life, the court was told.
Wong was described by his barrister John McNamara as a "caring" husband, until the time of the incident when he was affected by a major depressive disorder.
"What we've got here is a loving, caring husband under immense stress, until he was drawn into the current circumstances," McNamara told the court, which also heard about Wong's difficulties in caring for the sick woman.
What we've got here is a loving, caring husband under immense stress
The court learned that their son committed suicide in 2007 at the age of 24. Wong had told police he feared that Lem "would starve to death" if he died before her.
Upon hearing the mitigation, Mrs Justice Judianna Barnes Wai-ling said: "It's clearly a mercy case."
She ordered a report on the Macau-born man to study if he was suitable for a probationary order – a decision welcomed by his barrister who spoke of Wong's need for psychiatric support.
The judge adjourned the sentencing to January 8.
According to prosecutors, things took a turn for the worse after Lem suffered a stroke in 2015 which left her paralysed on her right side. She also had rheumatoid arthritis and hypothyroidism.
On June 6 last year, Wong put the plan he had contemplated many times into action, prosecutors said. In the small hours of that day, he pressed a bamboo stick against Lem's neck for almost half an hour until she lost signs of life.
He then called emergency services asking for a hearse and confessed to the crime, saying he did it out of mercy for his chronically ill partner. He also left behind notes suggesting he had intended to kill her first and then commit suicide.
After his arrest, the court heard, he told officers he did not take his own life because he wanted to give an account of what happened and bear responsibility.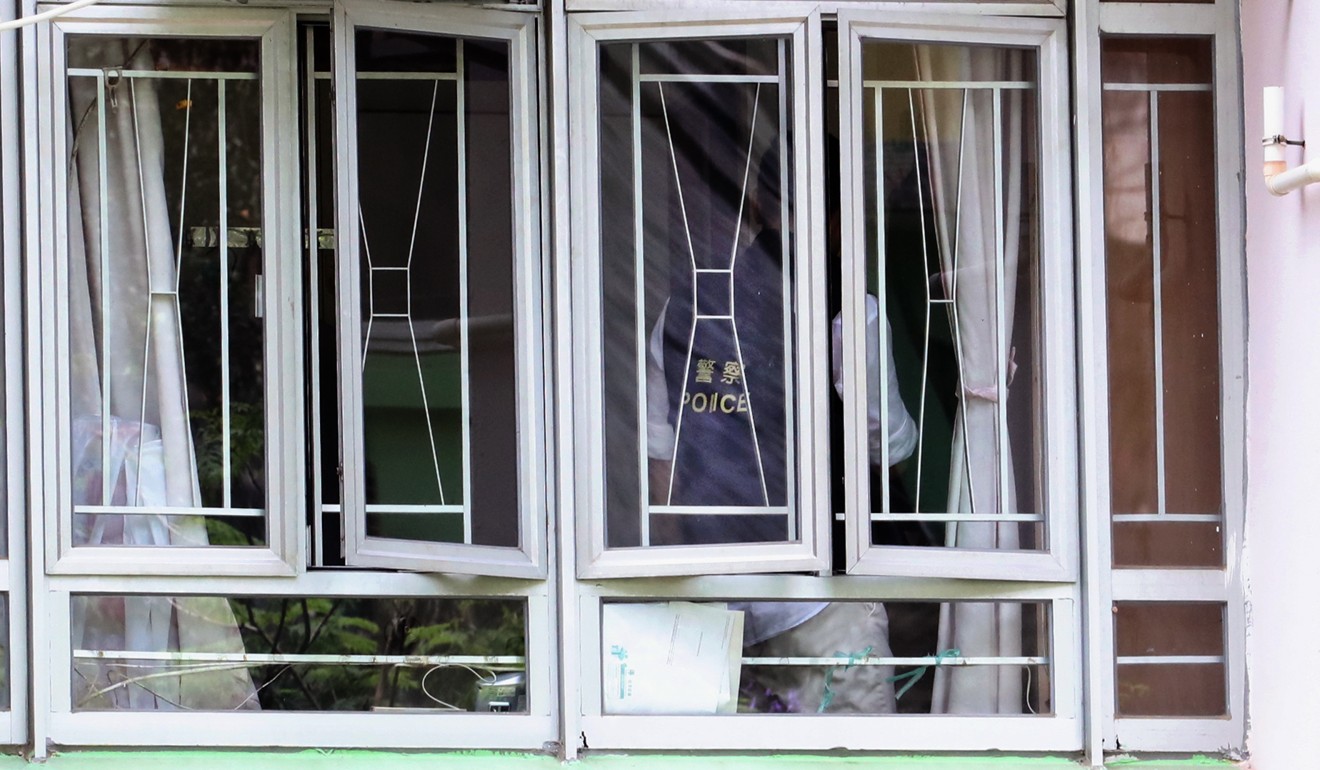 He said Lem could no longer taste food, see properly, and was in pain most of the time. She could not even use the toilet on her own.
"The accused started worrying about dying before her," senior public prosecutor Bobby Cheung Man-kwan said.
The woman, who had no idea what was about to happen, never explicitly said she wanted to die, though she told Wong she was sick of her life, the court heard.
Wong eventually thought it was a good opportunity to kill her because of her position on the bed at the time.
For the latest news from the South China Morning Post download our mobile app. Copyright 2018.
Join our Telegram channel to get our Evening Alerts and breaking news highlights