To many, Hong Kong bodybuilder Siufung Law Wan-ling may have transcended boundaries when she scored a tournament win in her sport by beating typically bigger white opponents who pack more muscle, paving the way for her to go up against the pros.
But for Law, a teaching assistant at the University of Hong Kong, her greatest victory in the sport is coming to terms with how she perceives gender – because, to her, muscles are genderless.
Born a woman, Law is forced to compete in bodybuilding events as one, but in her social life she is often perceived as a man. She does not consider herself transgender, and has not had any surgery or hormone treatment to change her body, except hitting the gym.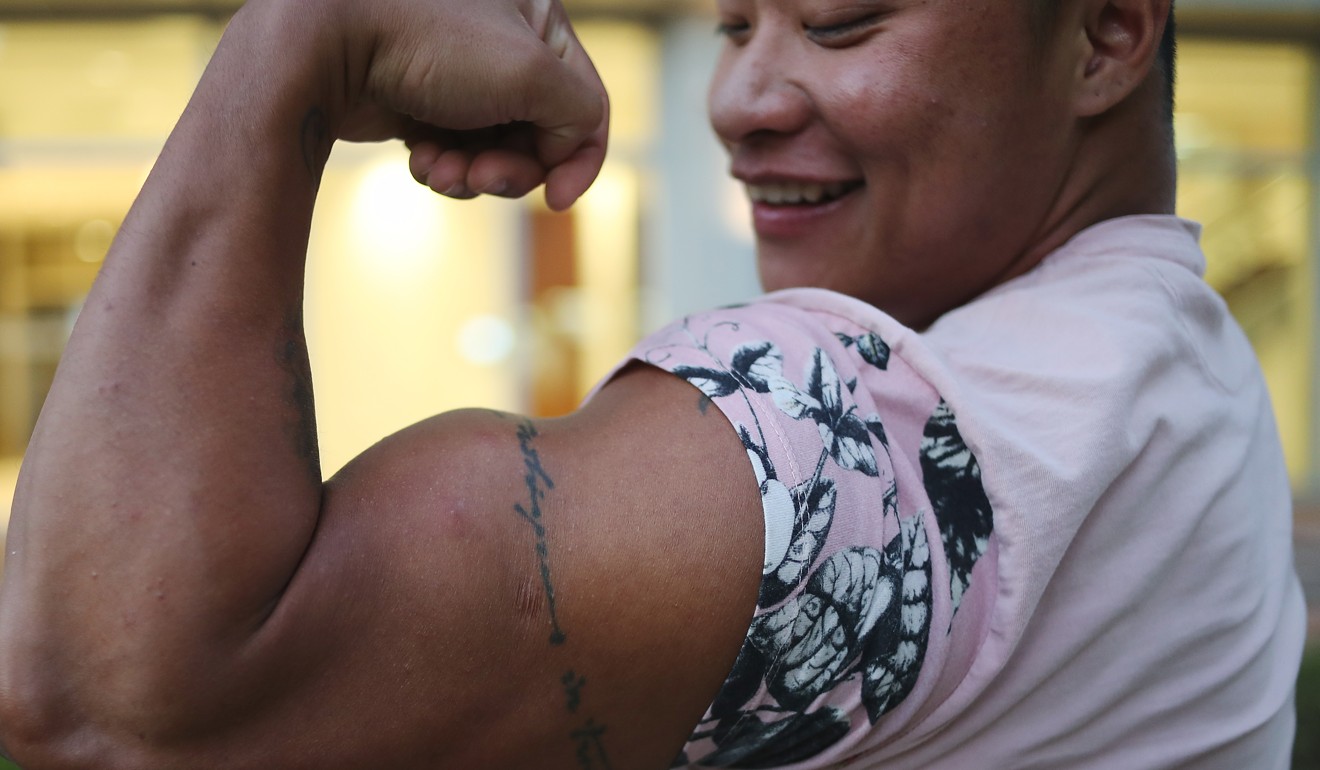 "I realised I'm not a transgender man because I enjoyed having a female identity in certain contexts," Law, 28, says. "I'm not dysphoric towards my female body parts. Unlike many trans men, I'm not interested in surgery and hormones.
"Bodybuilding has also helped me reflect on how much we internalise what society considers masculine and feminine."
Bodybuilding has also helped me reflect on how much we internalise what society considers masculine and feminine
The sport has became a form of meditation for her on gender identity, and introduced her to the concept of gender fluidity.
Law can only compete as a woman in bodybuilding events as there is no separate category for people who are "genderqueer" – a term coined in the United States for those who identify with neither gender or both – and she is biologically female.
In her fourth bodybuilding competition at the 2018 International Federation of Bodybuilding and Fitness (IFBB) Vancouver Pro Qualifier, Law won her first professional qualification. This would allow her to compete among other professional bodybuilders, instead of amateurs.
She describes the experience as "surreal", especially when judges announced her name as a winner, because her competitors were mostly white and "tend to have more muscle mass".
At 1.57 metres, Law is smaller than her rivals, who are typically 1.7 metres and taller. A bodybuilder's height determines how much muscle mass he or she can put on.
"I was in absolute disbelief when I found out I won," she says.
It was only her second competition in the bodybuilding category of the tournament, which focuses on participants' muscularity. Law started out as a physique competitor, which centres more on form than muscle mass, but she knew she had to take on a bigger challenge when a judge told her in 2016 that she was "too muscular".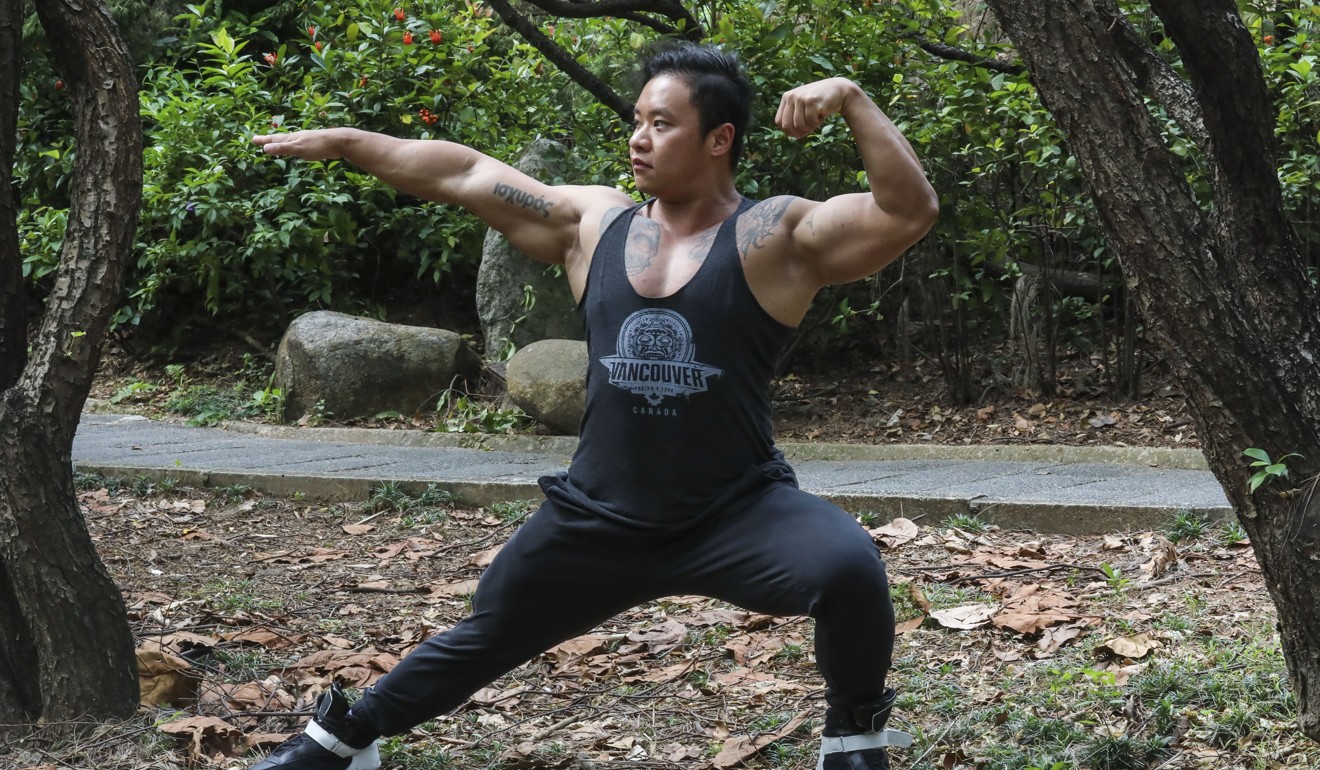 "I didn't want to get smaller just to fit into a category," she says. "I just want to get bigger and bigger."
In the beginning, she says she struggled with the thought of wearing a bikini and make-up on stage.
But once under the spotlight, Law flexes in a shimmering lavender bikini, make-up on point, and hair perfectly coiffed.
"Looking back, make-up doesn't have to be feminine, because many men wear make-up too. I'm not sure if it's the same case with bikinis, though," she says, chuckling.
Beyond tournament rules, bodybuilding for Law is a way of self-expression. When she was introduced to the sport, she was inspired and fascinated by the fact that male and female bodies share the same muscle anatomy, which is why she does not ascribe gender to such body parts.
Law also sees the sport as a way to connect the body and the mind.
"No matter how much we think we know about our bodies, when you get into bodybuilding, you realise just how many muscles you haven't had the chance to use," she says.
Bodybuilding to Law is a platform to express herself beyond the social context.
"I don't wear make-up day-to-day," she says.
"But ultimately I don't care so much about pronouns. I know who I am – I'm just me."
For the latest news from the South China Morning Post download our mobile app. Copyright 2018.
Did you find this article insightful?
% readers found this article insightful