Authorities in east China are investigating allegations that a school kitchen used dirty cooking oil to prepare children's meals in the latest food safety scandal to hit the country's education system.
Officials were alerted to the outcry after parents of pupils at the Wenquan School in Weihai, Shandong province, posted images online of what they said was a bowl filled with black, lumpy oil that they found in a cupboard during a tour of the kitchen as part of an open day on Thursday.
The posts sparked widespread criticism after being shared on WeChat and Weibo, China's two most popular social media platforms.
According to a report by The Beijing News, when one of the visiting parents challenged a member of the kitchen staff about the discovery, the worker could not understand what all the fuss was about.
"Do you just throw your oil away after frying something?" the person was quoted as saying.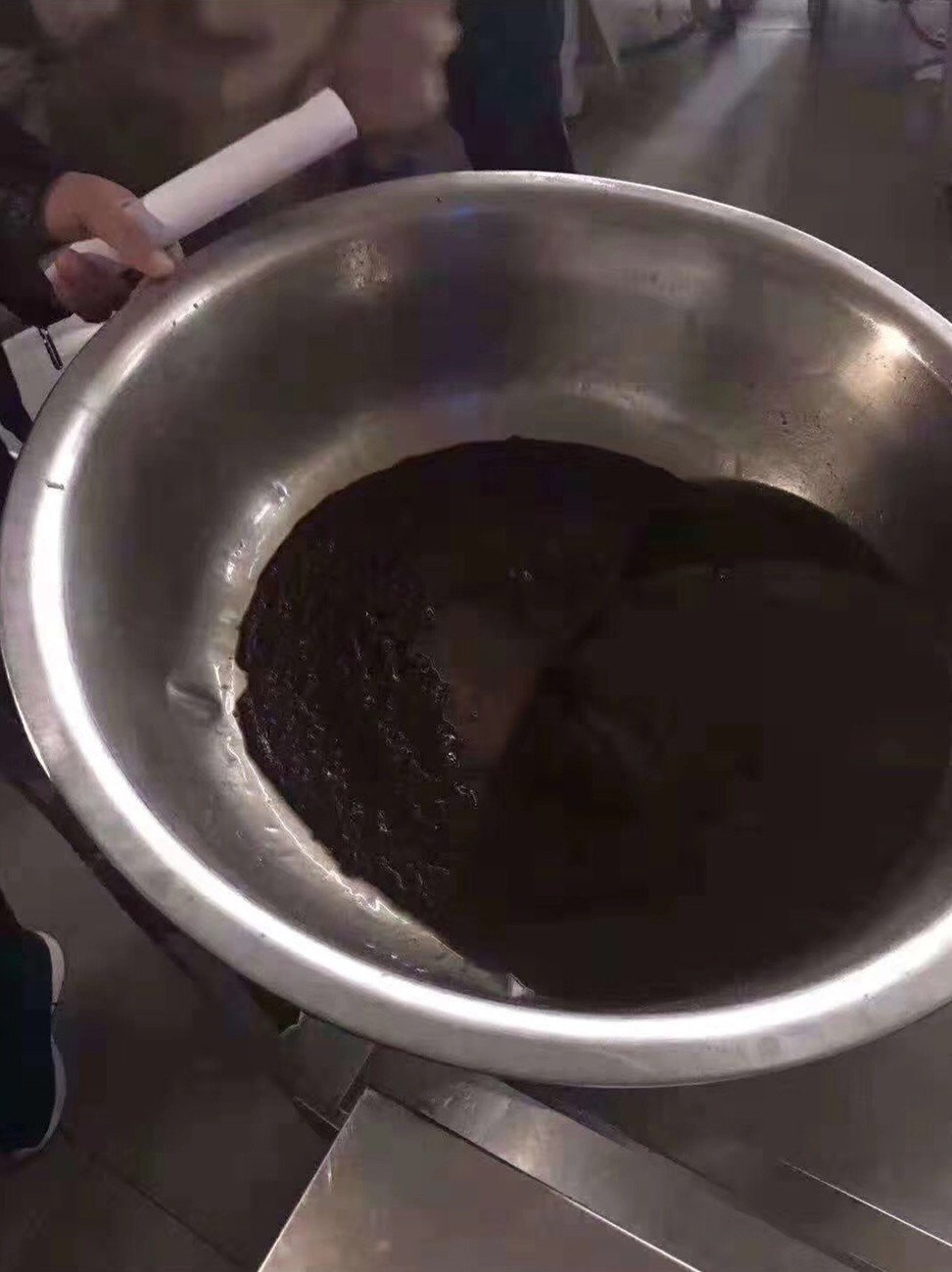 China's authorities have been battling the illicit use of "gutter oil" – a term used to describe recycled cooking oil – in school canteens, cafes and restaurants for many years, but the problem remains.
Shandong Xingshun Restaurant Management, the company that runs the school kitchen, issued a statement on Saturday saying it was cooperating with the authorities on their investigation, but did not elaborate.
According to its website, the company provides catering services to more than 100 public organisations and companies, including schools and hospitals.
The food safety administration in Weihai's Huancui district said it had sent samples of the cooking oil collected from the school for testing and was waiting for the results.
It said also that on Friday it carried out food safety and hygiene inspections at several other school kitchens in the district.
Calls to Wenquan School, a public facility that teaches more 3,700 youngsters from grades 1 to 9, went unanswered.
The inquiry into the dirty cooking oil allegations comes just weeks after health inspectors found mouldy tomatoes and onions in the kitchen of a well-known international school in Shanghai.
The head of the SMIC Private School was sacked following an investigation, while the company that supplied the food – identified as Shanghai Eurest Food Technologies Service Company, a wholly owned subsidiary of the British firm Compass Group – has been put under investigation.
For the latest news from the South China Morning Post download our mobile app. Copyright 2018.
Did you find this article insightful?