Three wild boars were spotted taking in the sights of downtown Hong Kong on Tuesday as part of a concrete jungle jaunt before they were shot with a tranquilliser gun.
Police were called out shortly after 1pm when a man found three pigs on Tung Lo Wan Road in Causeway Bay, but the animals disappeared before officers could track them down.
The game of chase continued later in the day when three boars were seen making their way down the pavement on nearby Tin Hau Temple Road. At this point a policeman was deployed to tail the animals.
Pigs were also seen in the neighbourhood on Monday, but it was unclear whether they were the same boars spotted on Tuesday. Three were seen admiring Belilios Public School, also in Causeway Bay, at about 7am, but also made off before police arrived. Further sightings of a single boar were reported in the same neighbourhood at 12.20pm and 6.20pm on Monday.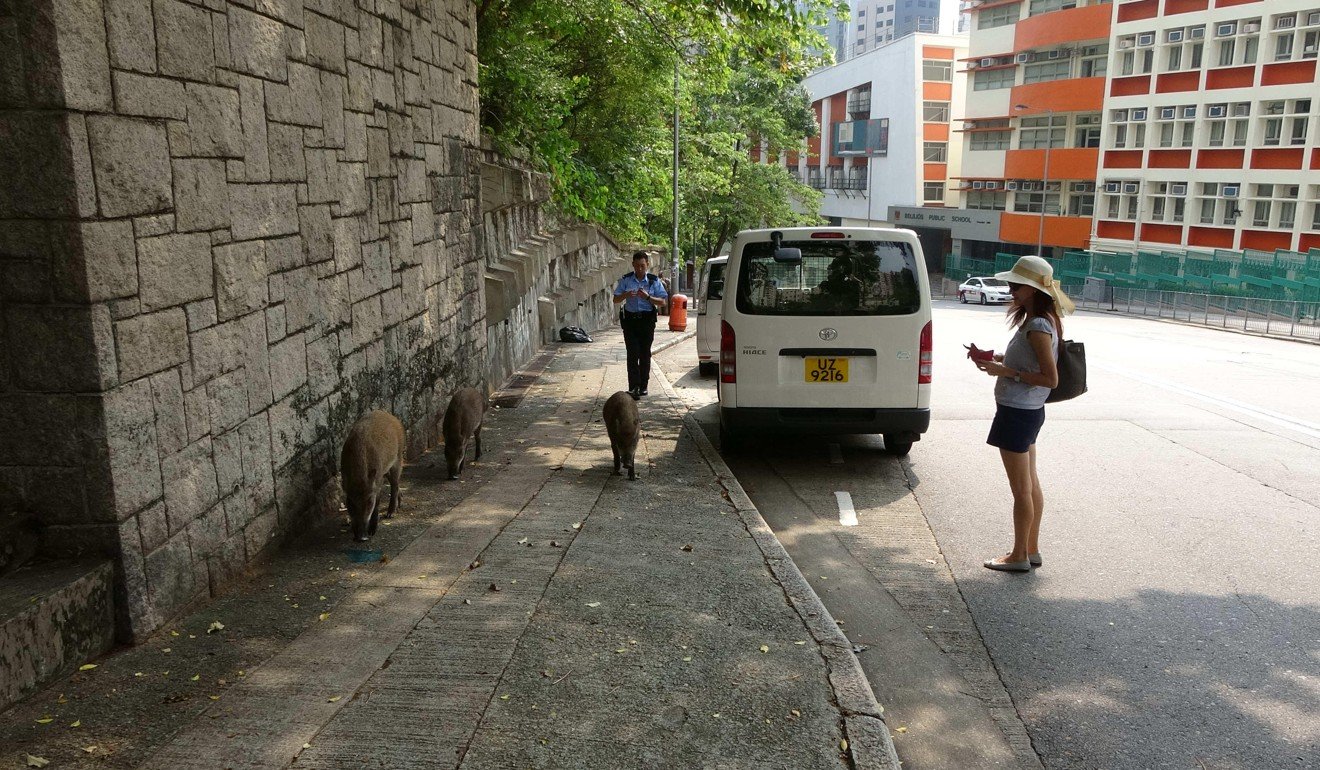 Tuesday's pursuit ended with the boars shot with a tranquilliser gun on Cloud View Road in North Point at about 6pm, according to a spokeswoman for the government's Agriculture, Fisheries and Conservation Department (AFCD).
The pigs measured between 80cm and 100cm long, she said. They were later released back into the wild. No one had been injured by them, she added.
The department had deployed a vet to attend to the creatures as soon as a police request came in on Tuesday afternoon, the spokeswoman said.
A Facebook user posted a picture of three pigs on Tung Lo Wan Road on Monday afternoon, saying they had been seeking food. "[They were] searching for breakfast near Lai Yin Lane," the user said.
Another commented: "Does the government need to do something? Why do wild pigs need to find food in urban areas?"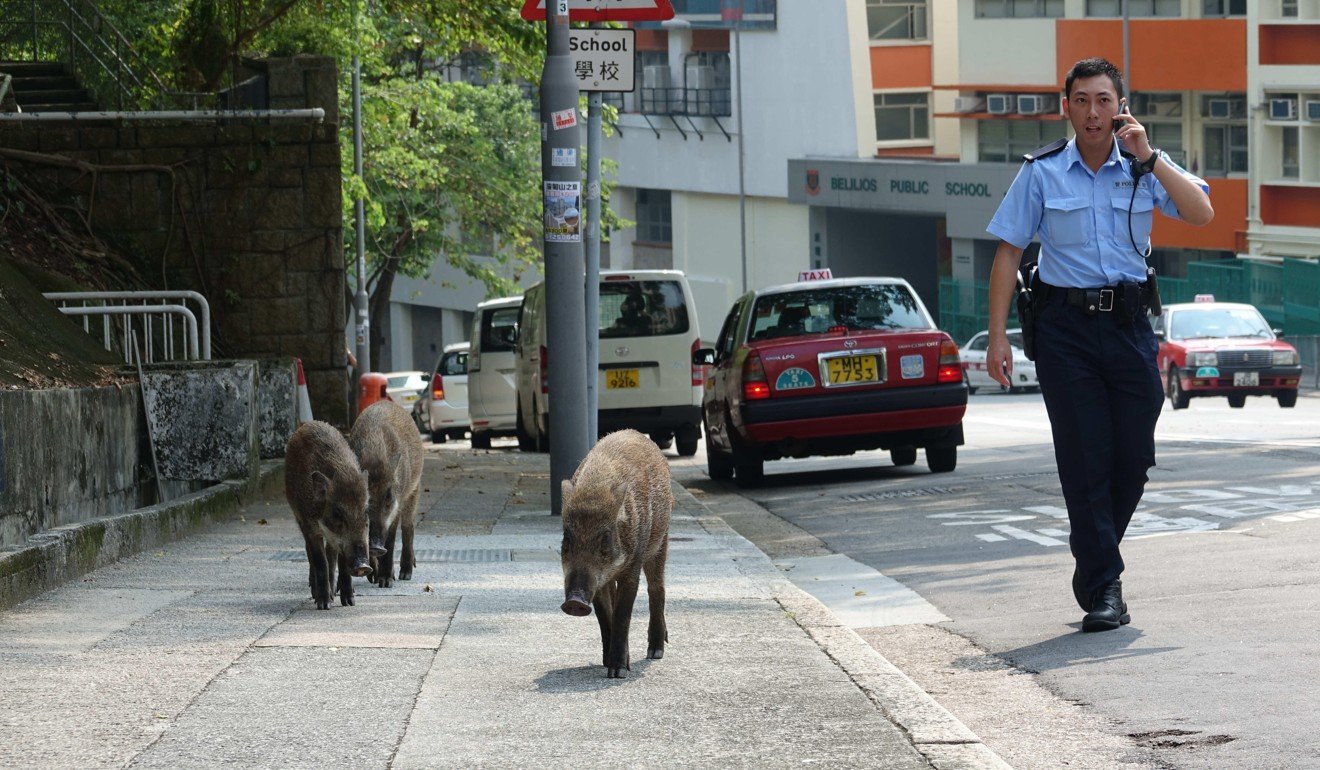 In July the University of Hong Kong issued a warning to students and staff to watch out for wild boars following two attacks by the animals near the campus.
The creatures, which can weigh up to 200kg, are common in Hong Kong, especially in the countryside. But they are secretive and wary of human contact, although they can become aggressive if provoked or threatened.
In 2013 the AFCD received 294 complaints about wild pigs across the city. Two years later that number jumped to 518, and there were 738 reports last year. The first half of this year saw 380 reports.
On Hong Kong Island alone, the number of complaints rose from 98 in 2013, to 223 in 2015, and 324 in 2017 – an average of almost one a day.
The AFCD said removing food sources was the most effective way to keep boars away from residential areas and public facilities. It warned against attempts to feed them.
The department launched a "capture, contraception, relocation and release programme" at the end of last year.
Over the past five years there have been nine cases in which people were injured by the pigs. In most of the incidents the animals were provoked or chased.
For the latest news from the South China Morning Post download our mobile app. Copyright 2018.
More from South China Morning Post: