For the 11 singers chosen to join China's newest girl band in a vote by the hundreds of millions of fans who followed their progress in a hit TV talent show, it must have seemed a dream come true.
But industry experts have warned that last weekend's grand final may prove to be the pinnacle of their success rather than the starting point on the road to stardom as their dreams of fame and fortune collide with the harsh realities of the mainland's music industry.
The 11 members of the group – named Rocket Girl 101 – were selected by an online fans' vote following weeks of competition.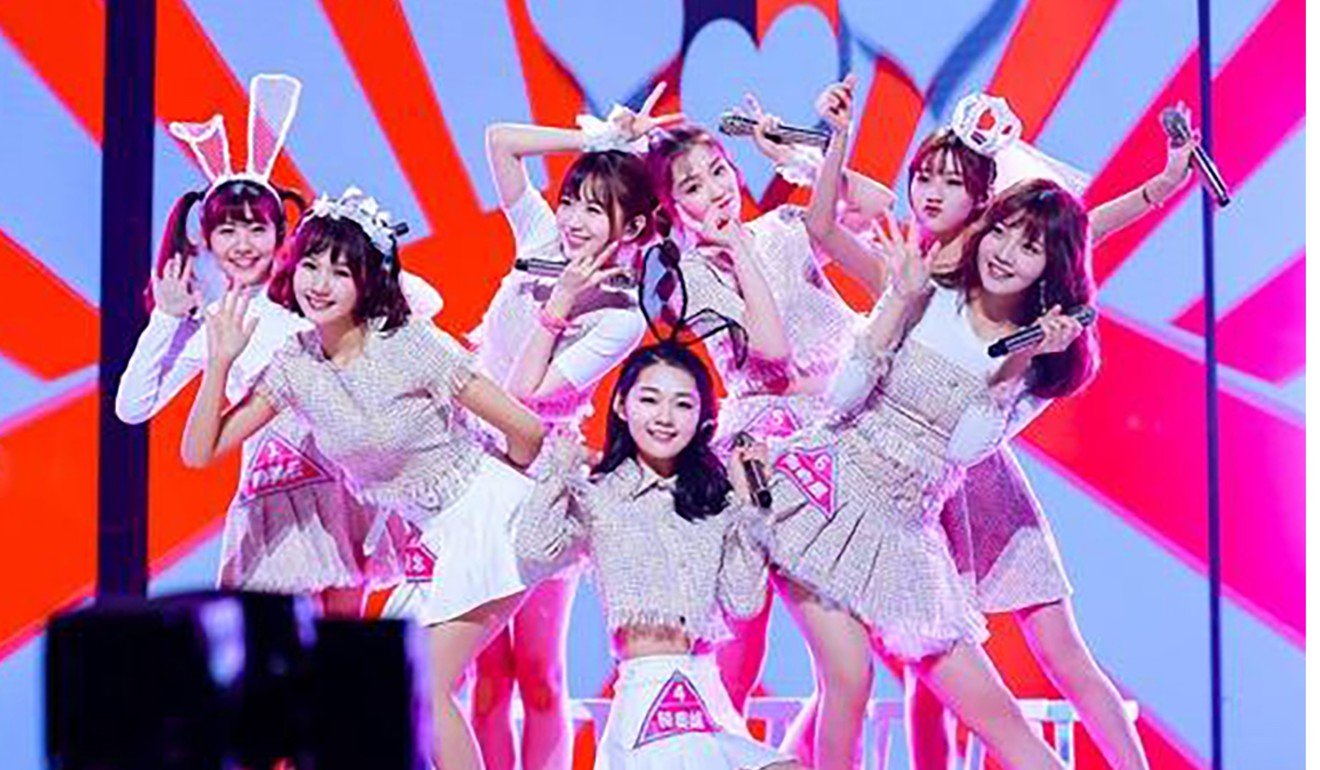 The format of the show, named Produce 101, will be familiar enough to talent show viewers around the world, but the idea of letting viewers select the members of a band is still a relatively novel concept in the Chinese entertainment industry.
The show was modelled on a South Korean programme of the same name and saw the 101 starting contestants whittled down to the final selection over a series of weekly shows.
The show's immense popularity – it attracted 4.76 billion online viewers since the first episode aired in April – and the fact that it was produced by the tech giant Tencent, which will hold the band's contracts, should improve their chances of success.
However, industry experts warn that the group could still struggle to generate the revenues needed to enjoy a viable career in the business.
China's got talent: the young musicians trying to make it big in the West
Industry observers have pointed out that more than 200 girl groups have been formed in China since 2016 as investment poured into the music business, but none of them have become household names.
Successful Japanese and South Korean girl bands have thrived on the revenue from record sales, concert tickets, merchandising and events where fans pay to meet their idols.
But Wang Bei, a senior supervisor at entertainment industry consultancy Beijing AIMan Data Technology, pointed out that similar mainland Chinese acts have yet to find a way of replicating this success.
"Chinese girl or boy groups cannot rely on record sales, given that mainland consumers don't buy records but listen to music on the internet for free," she said.
She also suggested the music the bands performed had yet to really win over the fans, saying no mainland girl groups had produced any memorable songs.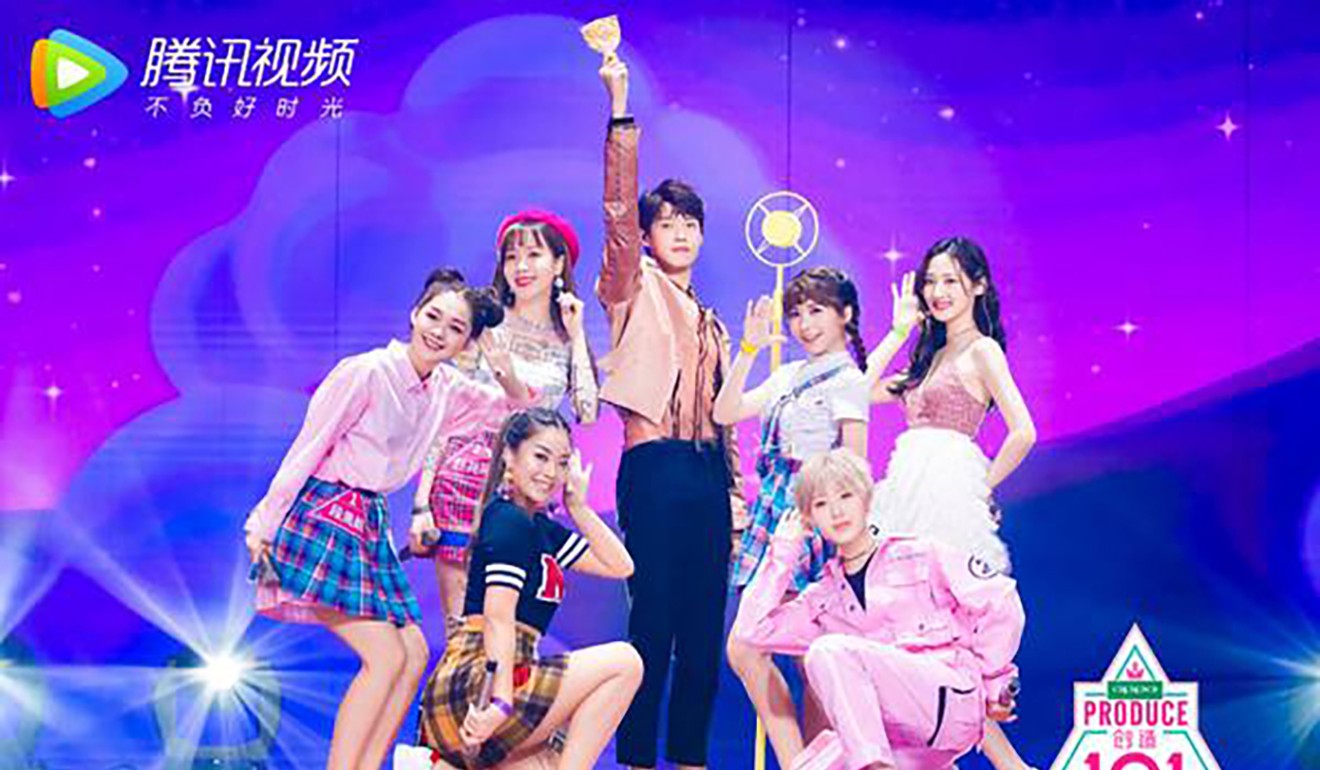 However, she said Rocket Girl 101 would be the first mainland girl group to enjoy such a high profile.
The popularity of the talent show – the final itself was watched by 470 million viewers and articles about the show were read 10.4 billion times on the social network Weibo, according to The Economic Observer newspaper – may help them to break the mould.
The show also benefited greatly from its promotion on qq.com, one of the country's biggest web portals which is also owned by Tencent.
Japanese AV girls in K-pop band Honey Popcorn hold fan meeting
"It's the first time that the mainland public is aware of a girl group emerging," Wang said. "As an industry watcher, I am cautious about their future development and will closely watch their progress over the next four to six months."
River Dong, a Beijing-based agent, said girl groups would never get as many fans as boy bands because most Chinese pop fans were young women.
"People are attracted by the opposite gender. That's why girl groups are usually not so successful as boy groups," she said.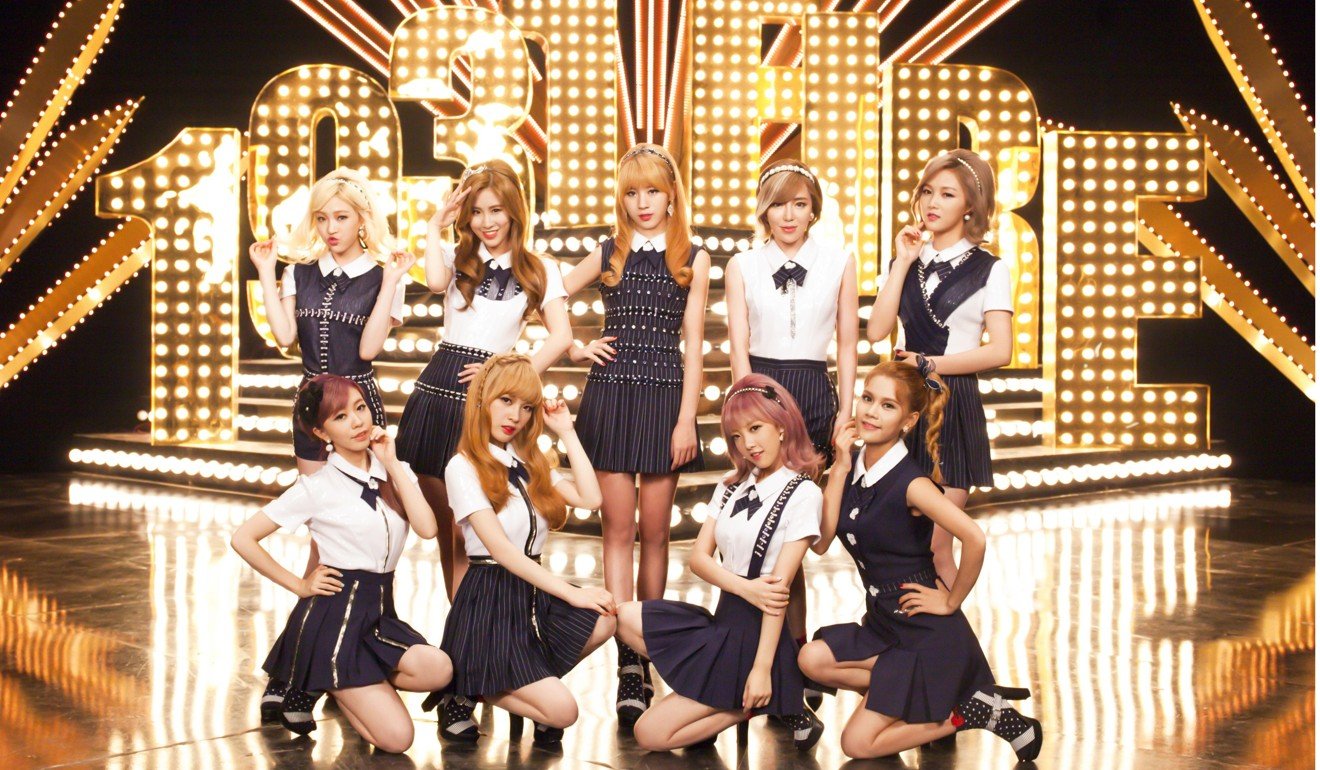 The fate of one previous girl band called 1931 highlights some of the problems that new group may encounter. That 18-member band, formed in 2014 by the agency YY Entertainment, was disbanded late last year.
News portal sina.com.cn reported that the agents had invested 500 million yuan (US$75.5 million) in promoting the band, whose average age was 18 – only a little older than one of the key demographics for the group.
But many Chinese internet users said the only time that many of them had heard of the band was when its management's announcement on Weibo that it was breaking up.
The records keep tumbling for K-pop girl band Blackpink
A member of this group, Ma Jianyue, subsequently told Sina that she had only performed once in 2016 and claimed that most of the group's 20,000 fans on Weibo were bots rather than real people.
She also told the site the group's managers had built an auditorium in Guangzhou to host regular shows and meet-and-greet events for fans – a common practice in the South Korean and Japanese pop industries.
But Ma claimed the 300-seater venue rarely attracted more than a few dozen fans – many of whom had been paid to attend in any case.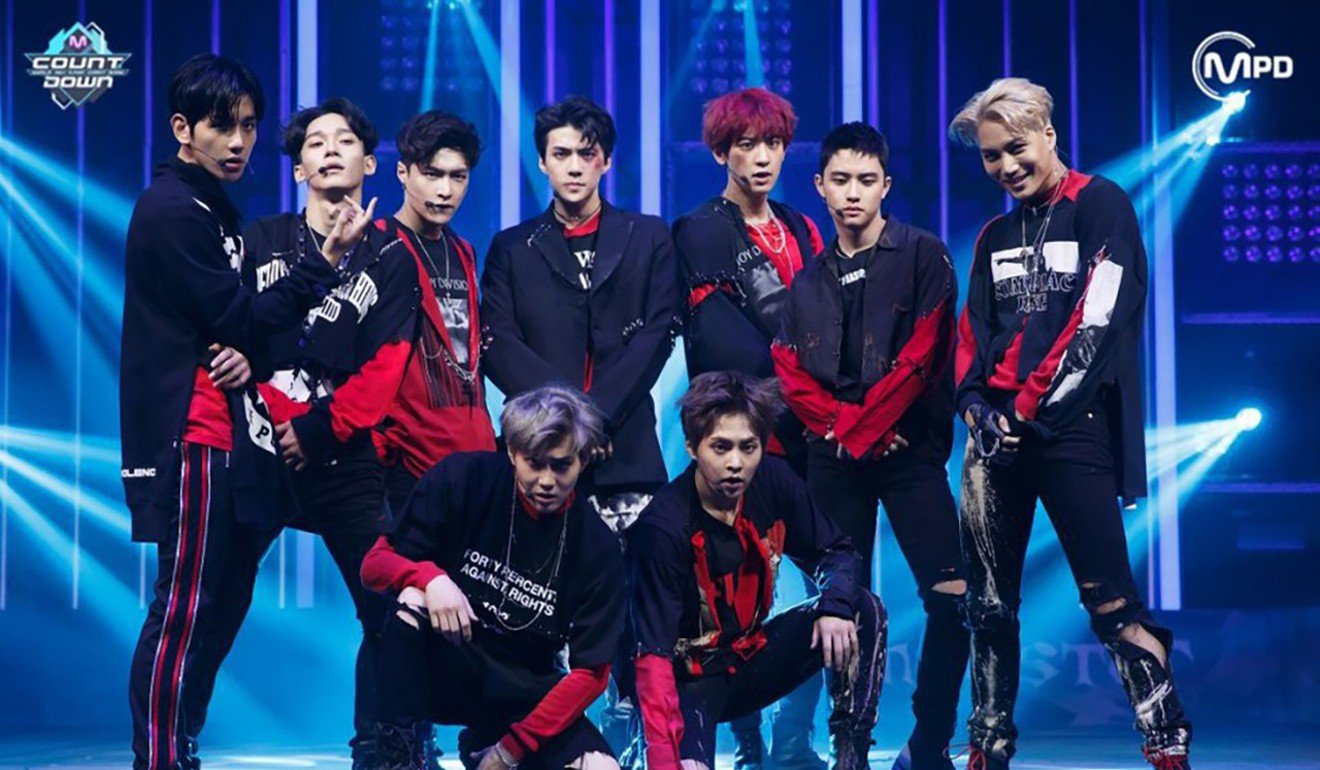 Jie Bin, a representative from Shenzhen-based record label Xin Nian Music which owns a girl group called Sunshine, said another problem Rocket Girl 101 might face is that its owner Tencent is likely to be entangled with contractual disputes with agents.
Many of the competitors in China's first wave of TV talent shows are already signed to agents, which can cause problems when they sign a new contract with the shows' producers.
Jie said a similar problem had affected a boy band called Nine Percent, which selected its nine members through a similar talent show called Idol Producer.
The nine singers previously belonged to different agencies and are now contracted to the programme's producer iQiyi, the mainland's leading video website.
But due to loopholes in their contracts their former agencies still have some involvement in their careers, said Jie.
He said the unresolved contractual disputes meant that a couple of members had been forced to miss various promotional events, adding: "This will reduce fans' loyalty to the group."
V from BTS – all about the K-pop group's vocalist and lead dancer
Interest in P roduce 101 built up steadily over the weeks, with viewers forming fan clubs to promote their own favourites.
True to the format beloved of talent show producers across the world, much of the early interest and debate generated by singers who were not deemed to be conventionally attractive or performers whose popularity appeared to owe more to their looks than their singing abilities.
John Xie, a 33-year-old engineer at a state-owned factory in Shanghai, said he had enjoyed watching Produce 101 and always voted for a competitor named Li Zixuan, because he rated her singing and dancing abilities highly.
"I was interested in this programme only because everybody talked about it and I am curious what kind of idols the public would finally chose," Xie said.
But his interest did not outlast the elimination of his favourite, a sentiment that may be shared by many of the programme's fans.
Xie said he wasn't interested in following Rocket Girl 101 in the future because he did not think the 11 girls chosen were good singers.
"Actually no Chinese girl group in the past decade has impressed me," he said.
For the latest news from the South China Morning Post download our mobile app. Copyright 2018.
Join our Telegram channel to get our Evening Alerts and breaking news highlights