Adapting video games to films is a perilous business. Hollywood is littered with failed attempts. From Street Fighter and Super Mario Bros to Max Payne and Warcraft , it's been game over for a multitude of console titles brought to the big screen.
So credit the makers and cast of the new Tomb Raider – the bestselling video game franchise that's already spawned two so-so films with Angelina Jolie – for taking the risk.
Playing the iconic Lara Croft, the intrepid treasure-hunting adventuress in the games, is Alicia Vikander, the Swedish-born star who won an Oscar for The Danish Girl . Even she admits to having concerns when the idea was initially floated. "When I was approached that they were going to make this film, I thought, 'They've already done the films with Angelina. Why are they remaking it?'"
Then it was explained that the plan was to work from the 2013 reboot by Crystal Dynamics, the 10th game in the series and a gritty origin story.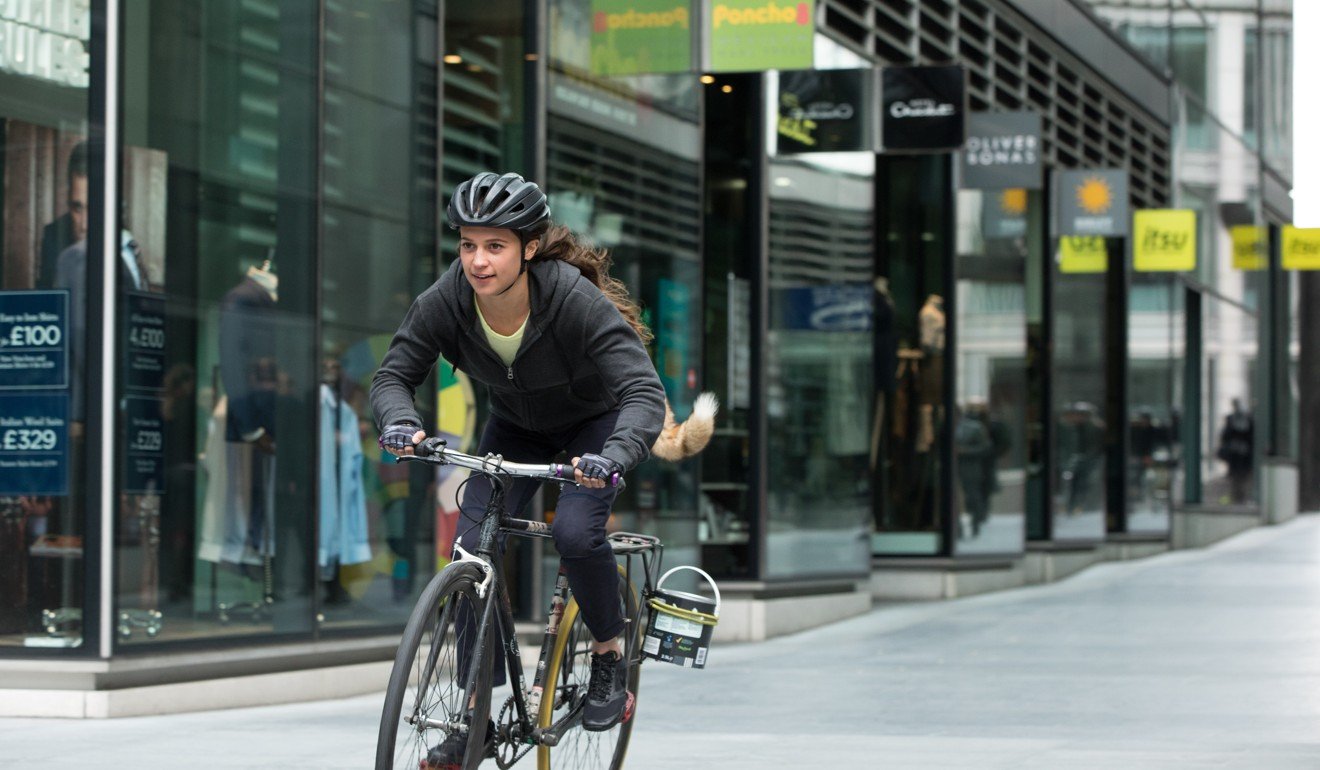 This explains why Vikander, dressed in a sharp grey suit and heels, is holed up in the chic Nobu Shoreditch hotel in London's East End when we meet for this interview. The Lara Croft that the 29 year-old Vikander plays is not the lady of the manor, as she is in the early games stretching back to 1996, but a humble bicycle courier hustling the streets close to where we are.
"This is her 'hood," she trills, gesturing outside. "We were filming out here for a while." It's why Vikander related to the character so much; this was her 'hood too after she left Gothenburg. "I came here when I was 20," she says. "I also lived with my girlfriends like Lara is in our film and a lot of people ask you, 'What are you going to do?' That was before my career started."
Much of this fed into the character of Lara when she started working with the film's Norwegian director Roar Uthaug (The Wave) and the writers, Alastair Siddons and Geneva Robertson-Dworet. "The character we want to create," adds Vikander, "is a young woman who is trying to find what her purpose in her life is."
It wasn't her only attraction to the story. As a child, she loved action-adventure films like Steven Spielberg's Indiana Jones series – a clear inspiration for the Tomb Raider games – and The Mummy with Brendan Fraser.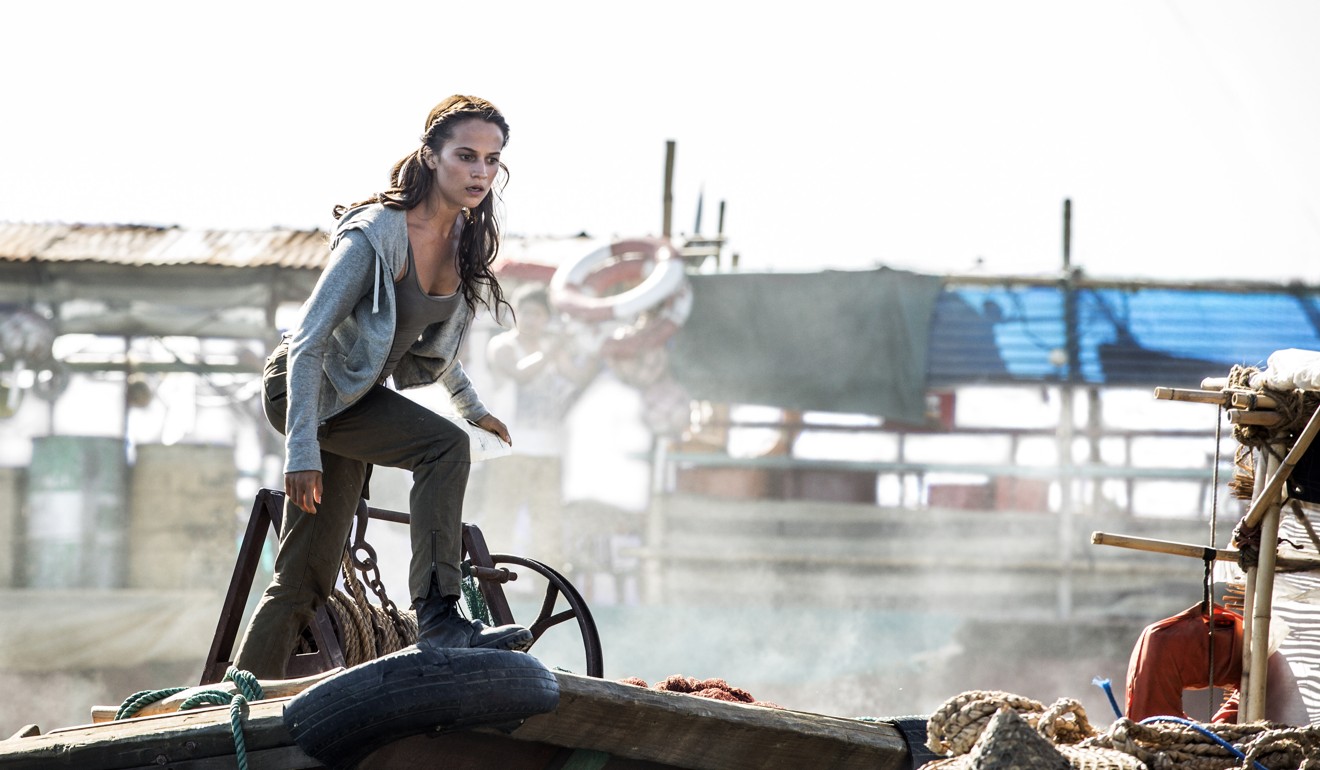 "I was 10 or 12 when that came out, and I saw it several times at the cinema." It inspired a love of ancient Egyptian history. "I had books on Ramesses and read them from the age of 10. I really loved that kind of stuff."
If the phrase 'origin story' is overused in Hollywood, this new Tomb Raider at least takes it literally, with a story that sees the young Lara on the hunt for her father, archaeologist Lord Richard Croft (Dominic West). It's a quest that puts her in touch with ship captain Lu Ren, played by Daniel Wu Yin-cho, the star of martial arts show Into the Badlands.
The 43 year-old actor – who was born in America to Chinese parents and has been a fixture of Hong Kong cinema since the late 1990s – was attracted to the film because Lu Ren "wasn't a token character", he says. "He wasn't just thrown in there to appease the Chinese market."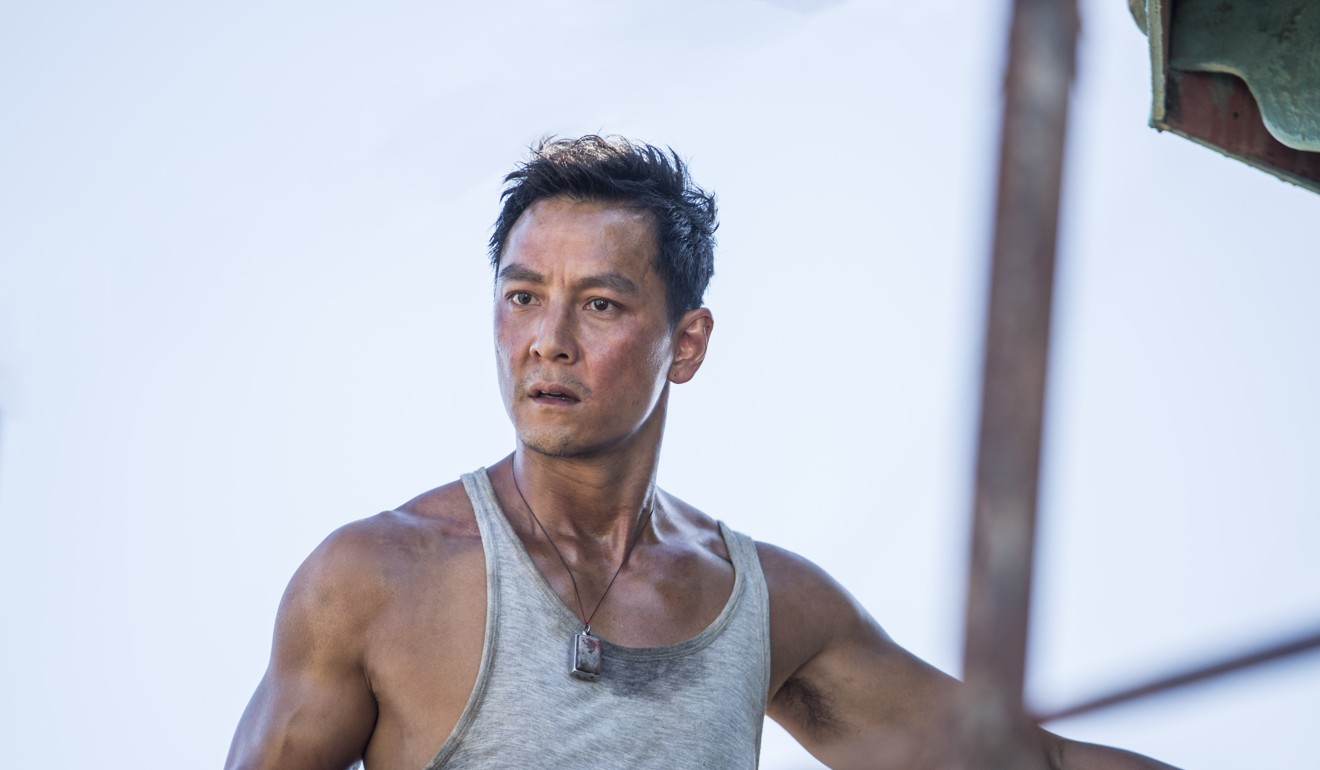 While there is a villain on the scene in the shape of Walton Goggins' Mathias Vogel, a rival archaeologist to Richard Croft, the emotional current comes from Lara and Lu Ren. "Both their fathers went missing and went missing together," explains Wu.
"And so when she finds Lu Ren, he's in a different state. He's eager to get closure. The biggest difference is that she looked up to her father and Lu Ren didn't look up to his; he was a no-good wannabe that never really made it." Left with his father's boat and business, Lu is embittered, angry and cynical.
With the shoot moving between Cape Town in South Africa and the UK's Leavesden Studios, where the Harry Potter films were made, Tomb Raider is unquestionably the most physical film of Vikander's career.
In the hospitality room, where journalists are milling around waiting to speak to the star, a video is playing on repeat of the preparation Vikander undertook. It looks like an advert for World's Strongest Woman, as she's put through her paces, her tanned and taut 5ft 5in frame rippling with muscular definition.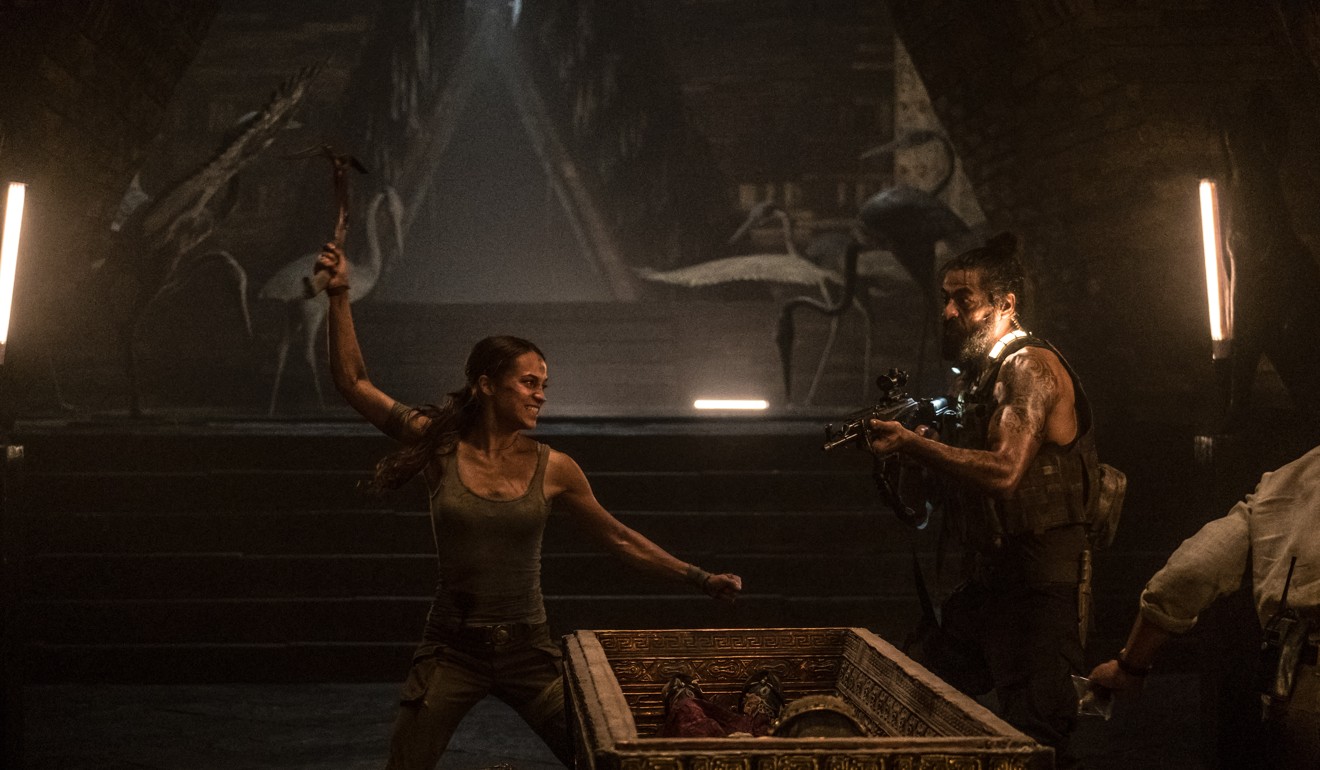 Despite her early years of ballet training ("nothing is going to get tougher than that," she remarks), and sessions of yoga and Pilates to keep her supple, she hadn't done any intense physical work for years. Her trainer Magnus Lygdback came recommended by her Swedish actor-friend Alexander Skarsgهrd, who had beefed up to play the titular jungle man in 2016's The Legend of Tarzan .
When she began, she wasn't able to do a single pull-up, a very difficult exercise for women. "By the end, I was able to do six or seven."
Beyond that, she didn't drink for 7½ months, which took some discipline. "I don't drink much, but I like to have a glass of wine with dinner." And then there was the protein-heavy food. "That was probably the most boring part of this," she sighs. "You eat all the time – five times a day."
She then proceeds to list her meals – starting at 7am and spaced out for the next 12 hours. "It's a lot of food. But it's rice and it's fish. It's almost like it becomes a chore. They come with your food box and it's … urgh!"
Wu, who has been training in martial arts for years, was impressed by her dedication. "She is like a powerhouse," he says. "[When I arrived on set], she had been training for three or four months already, and she was already stacked! I was surprised."
Wu had seen her in The Danish Girl and Ex Machina, the 2015 sci-fi in which she plays an AI humanoid, and nothing had prepared him for what she did. "When you're training like that, it's the hormones, you develop this weird focus. She was fearless."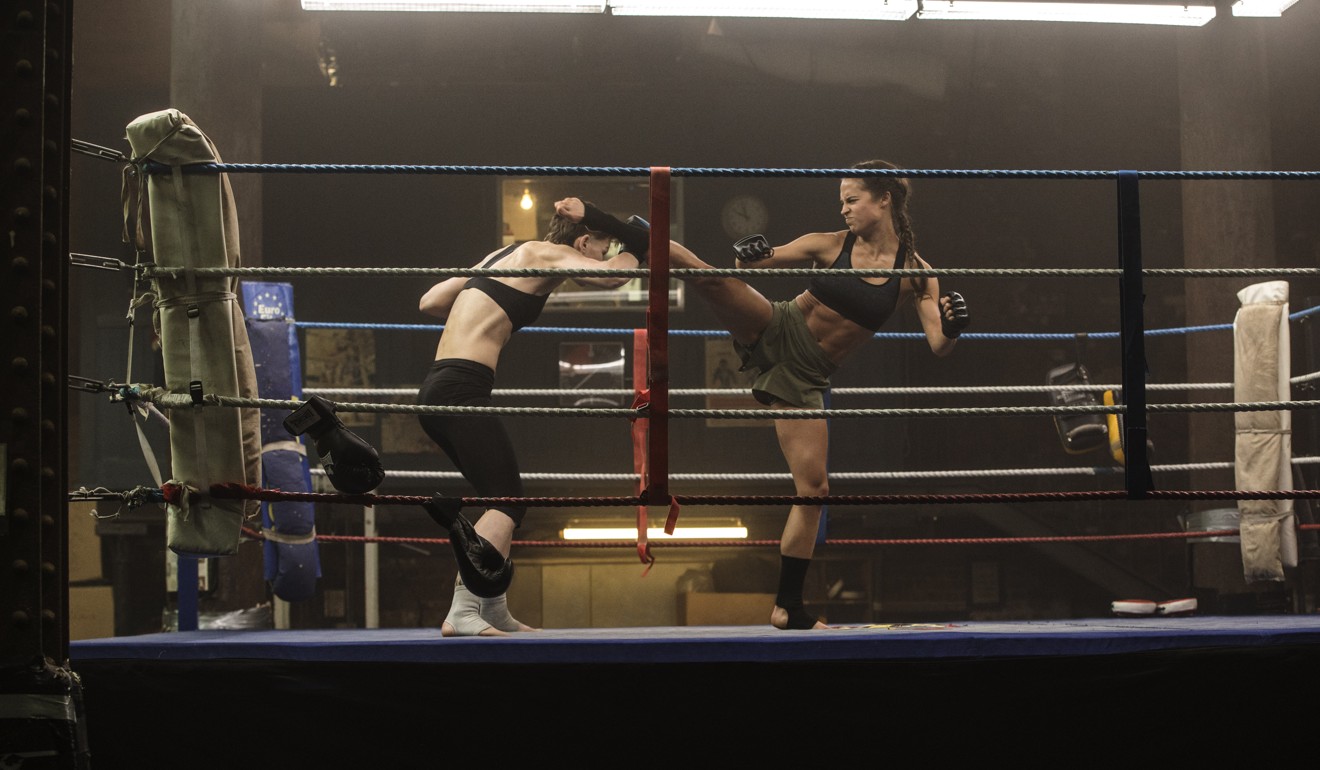 For one particular sequence set in some rapids, she had to be fearless. Vikander reports that she came close to contracting hypothermia after being in the cold waves. "I couldn't speak. It's tough when you can't think. Your brain starts to properly shut down." With water cannons simulating jets, soaking her full in the face, it took real fortitude to survive.
"I'm in the scene, watching her," comments Wu, "and I think, 'Holy shit, is she OK?' A lot of that stuff is very unpredictable and scary."
Vikander didn't go quite as far as playing all the Tomb Raider video games – that takes real discipline – but she did spend time exploring some levels with the help of social influencers, who probably have no memory of when Angelina Jolie played the character in Tomb Raider and its sequel, Tomb Raider: The Cradle of Life in the early 2000s.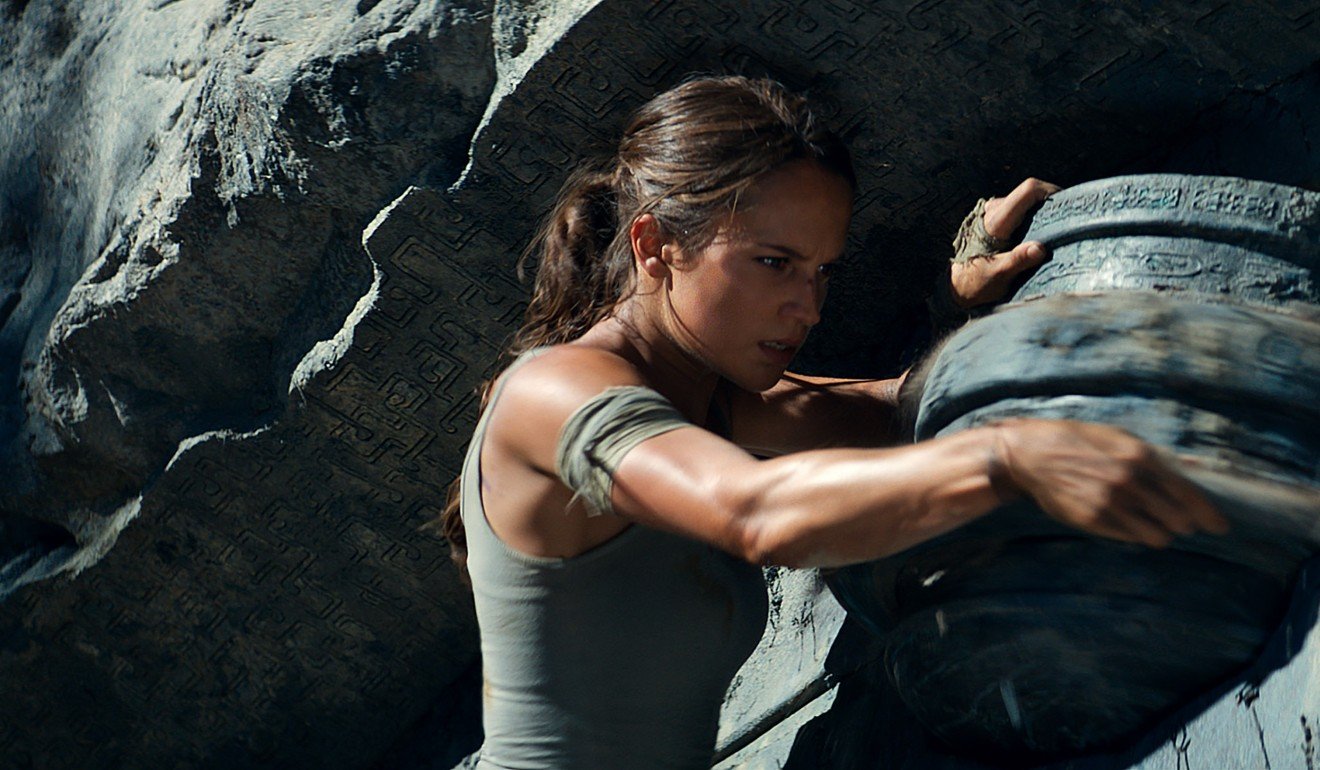 Vikander pays tribute to her fellow actress. "Angelina made her into an icon and a character that even my parents know! That's because of her."
In all honesty, Lara Croft was an icon long before Jolie. The catalyst for inspiring games companies to feature lead female video characters (last year's hit game Uncharted: The Lost Legacy wouldn't exist without Croft), she's one of the most enduring CG creations of the 1990s, every bit as recognisable as Sonic the Hedgehog.
Admittedly, the early incarnation posited her as a sex symbol, in tight shorts and a cropped T-shirt amplifying her cleavage. That has been toned down for the Vikander version. Moreover, Tomb Raider follows last year's Wonder Woman , Atomic Blonde and Ghost in the Shell , and arrives a week after espionage drama Red Sparrow – all of them containing female action heroines.
"Now we're seeing with the success of Wonder Woman that there's a strong desire for it," says Wu. "I think it's really driven by audiences, and Hollywood trying to speak to the diversity of the audience now."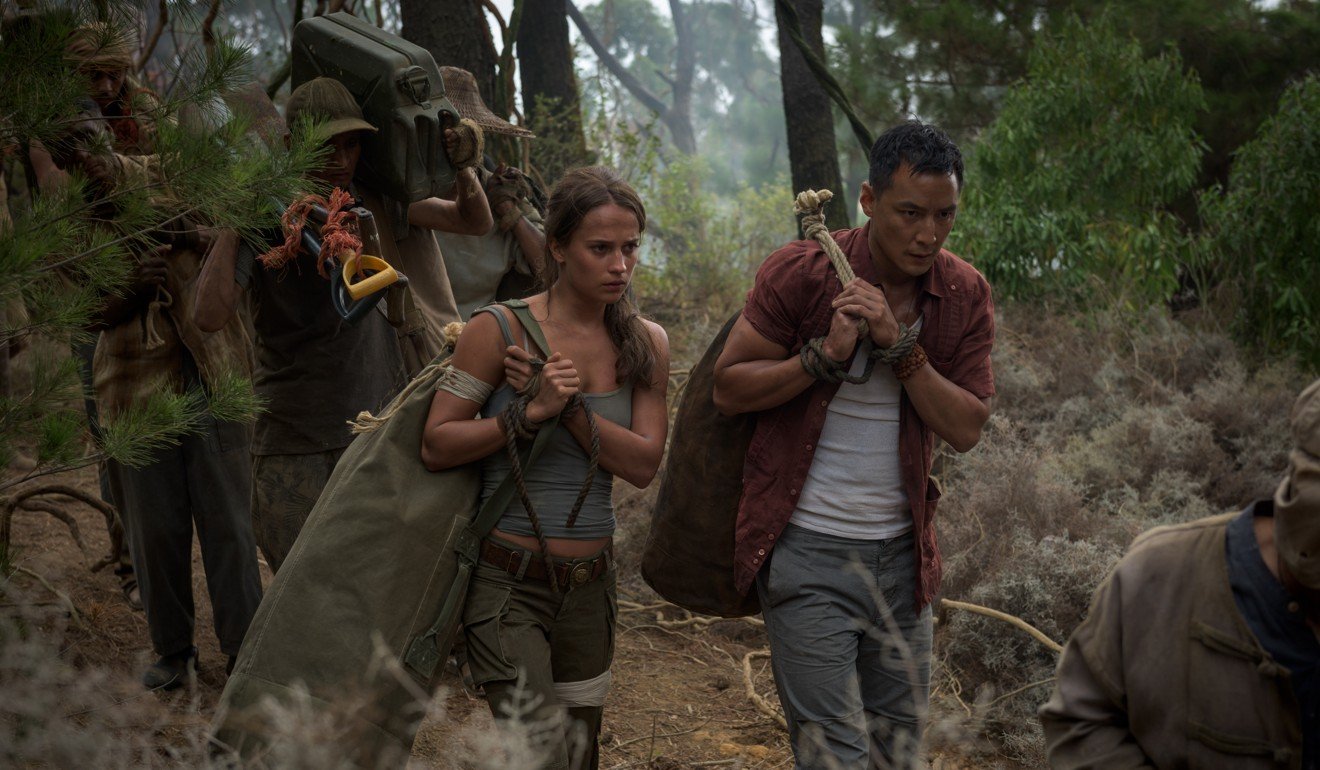 There is a difference, though, notes Wu. Croft is neither a superhero with powers nor a highly trained killer. "She's a real girl," he adds.
"Through this journey, she becomes the Croft that we know from the first couple of films and the video game. You see her developing her strength and power. And then it's a real family story; it's a search for her father, trying to find closure in this family relationship. I think anybody can relate to that."
Now let the games begin.
Tomb Raider opens on March 8
Want more articles like this? Follow SCMP Film on Facebook
For the latest news from the South China Morning Post download our mobile app. Copyright 2018.
More from South China Morning Post:
Did you find this article insightful?