Scientists have reported four new species found during an unprecedented top-to-bottom rainforest study at Penang Hill, Malaysia. The recent two-week "BioBlitz" saw 117 scientists and students from Malaysia and around the world join forces to thoroughly document the area's flora and fauna, from the treetops to beneath the soil.
"We exceeded our expectations," says expedition leader Dr Meg Lowman, the Lindsay chair of botany at the California Academy of Sciences, which partnered with The Habitat Penang Hill, an eco-park, for the October study. "We had double the participants we had hoped for – 60 per cent of them women. We achieved the world's first whole-forest biodiversity survey, meaning we discovered creatures at the tops of the trees as well as in the soil."
While participants are still logging and processing their findings from the survey – which covered everything from birds to algae – so far several creatures have been reported as likely being new to science, including species of "ghost scorpion", iridescent flies, bacterium and tardigrade (aka "water bears"). There have also been numerous sightings of species new to Penang, as well as new records of species found in the forest canopy that had before only been seen on the floor.
"We gathered over 1,500 records of species in only 10 days," Lowman says.
Lowman hopes that the findings will help promote the conservation of the forest and support next year's application for it to become a Unesco World Heritage Site.
"The hill is on a 130-million-year-old virgin rainforest," says Reza Cockrell, the Hong Kong-based co-founder and director of The Habitat Penang Hill and The Habitat Foundation, whose mother is from Penang. "It was a British colonial hill station in the late 1800s and most of the infrastructure overlooks the city. But what people didn't realise was that right over that summit there is a series of valleys that are untouched wilderness."
The Cockrell family have had a home on Penang Hill for 25 years. When they opened The Habitat last year, it was a small-scale park. They have since installed canopy walkways and bridges with panoramic views of the dense forest, as well as a wheelchair-friendly nature trail.
A five-minute tram ride from the city centre, Penang Hill draws over a million visitors every year, according to the local government. "There were a lot of very Mickey Mouse tourist attractions on the hill, but they were missing the opportunity to teach people why nature is so important," Cockrell says. "Particularly here in Asia, people have become so disconnected from their natural environment. So we wanted to build something that brought people back into the rainforest."
The family have pledged 100 per cent of the park's profits to The Habitat Foundation, which supports environmental education, research, conservation and sustainable tourism in Malaysia.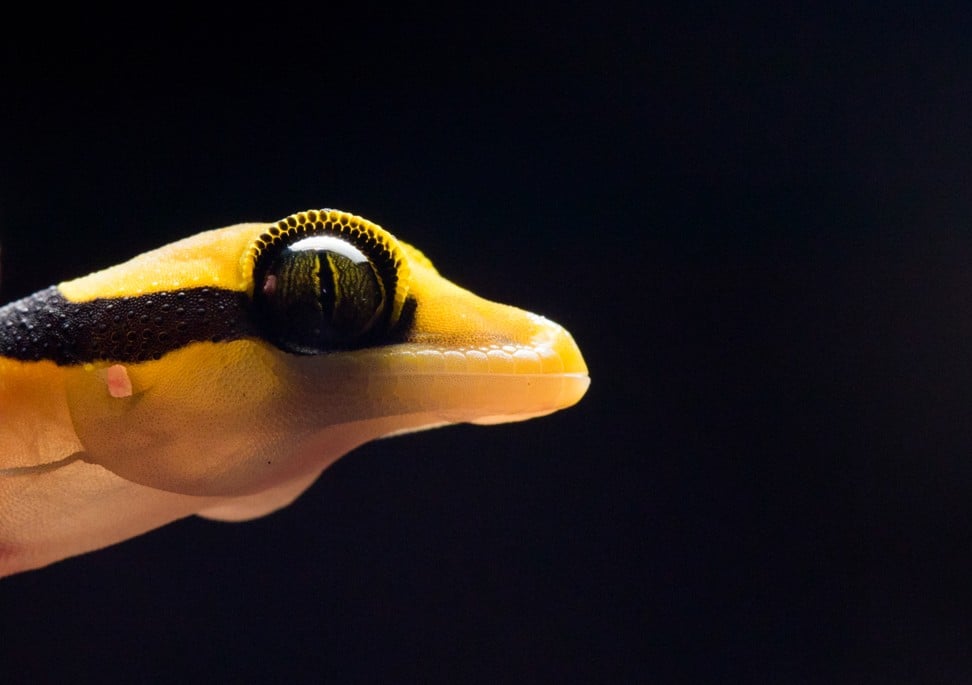 The foundation sponsored the recent BioBlitz, bringing in top biologists and subject specialists from around the world to conduct an in-depth biodiversity assessment of the forest.
"We need this information to fulfil the documentation needs to demonstrate the importance of the area for biodiversity for Unesco's Man and the Biosphere Reserve nomination," says Justine Vaz, general manager of The Habitat Foundation.
"The secondary objective was to use the event to capture the imagination of the public – to see the Penang rainforest as a refuge for rare and remarkable species," Vaz adds.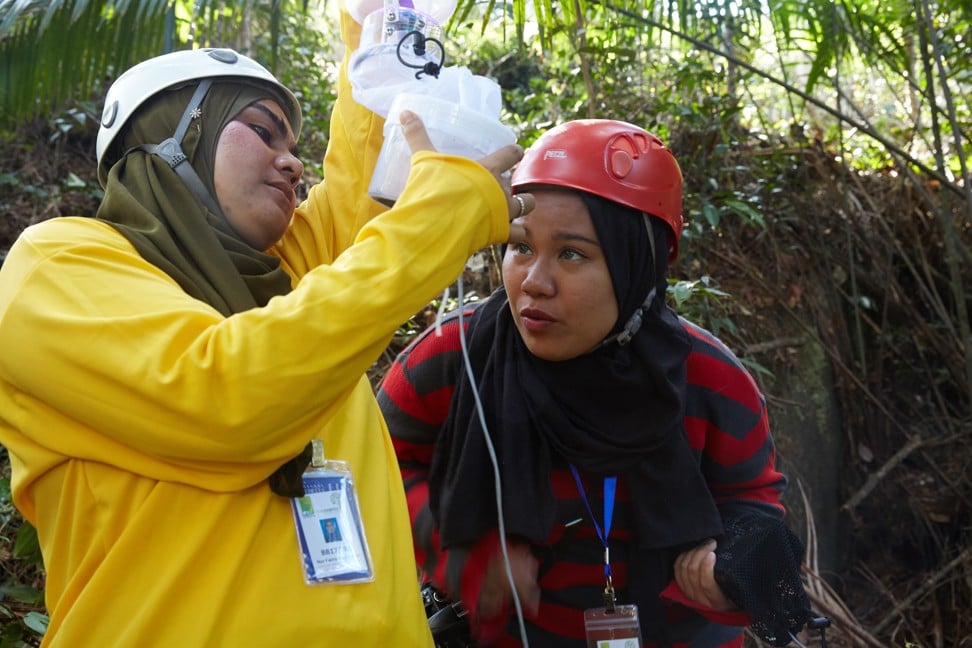 Dr Faradina Merican, algae taxonomist and ecologist at Malaysia's Universiti Sains Malaysia (University of Science), says the discoveries indicate that Penang Hill offers a stable, undisturbed environment that supports high biodiversity.
Merican, who grew up in Penang and visited the hill often as a child, says it was exciting to investigate the diversity of algae there. "Malaysia lacks a complete algae inventory, so the true diversity of algae present here is largely unknown," she says. "This is also true for many parts of Asia. It is important for us to know the extent of our diversity and heritage before we accidentally destroy it."
Little of the local youth in Penang are aware of the area's rich biodiversity, Merican adds, though part of the aim of The Habitat is to change this.
There's too much greenwashing going on in business right now. We really want to differentiate ourselves from those people
Cockrell explains that one of the primary roles of the park is to be an "outdoor classroom" for educational institutions throughout Penang, Malaysia and one day the whole region. "We hope to start attracting schools as part of their core curriculum."
Updates from the biodiversity survey were also broadcast to classrooms around the world via online learning community Jason Learning, and observations from the field continue to be logged in real time on nature-tracking mobile app iNaturalist.
The data compiled will support a submission for Penang Hill to be listed as a biosphere reserve under Unesco's Man and the Biosphere Programme in 2018.
"The submission is a collaboration between the Habitat Foundation, the Penang State Government and the Universiti Sains Malaysia," Cockrell says. "The support from government [and] from the local hill communities has been overwhelming. We were initially thinking of [studying] an area of about 3,000 hectares. The government now wants to push that to 12,000 hectares."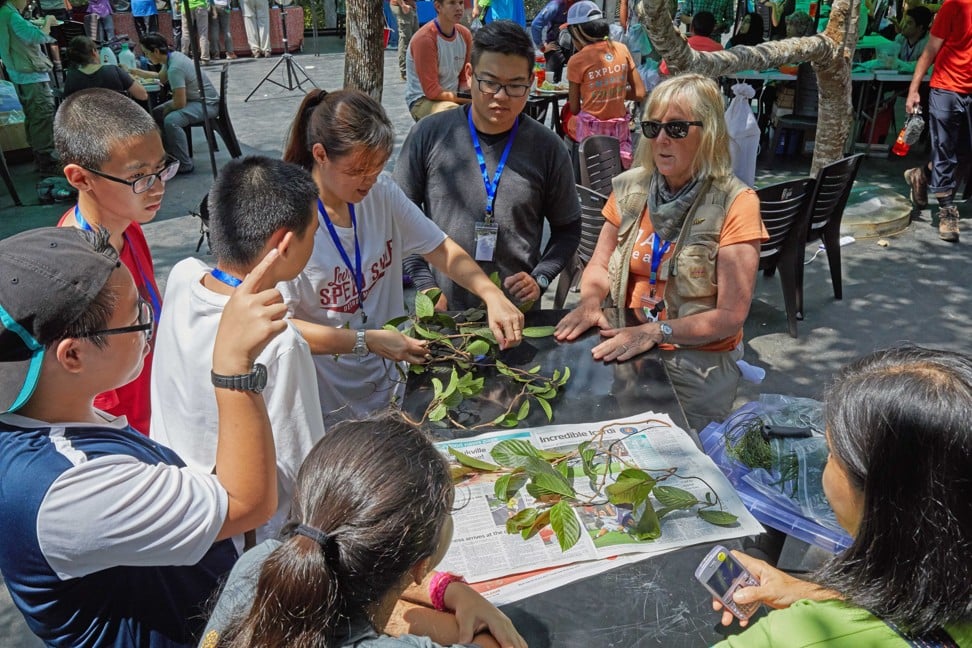 The international recognition that comes with a Unesco listing can be a double-edged sword. This was showed by reports of invasive tourism threatening Penang's capital city George Town, whose historical core was listed a World Heritage Site in 2008 – a case of what has been dubbed "Unesco-cide".
But Merican believes Unesco status will be beneficial to the rainforest. "It will draw international attention that in turn helps support rainforest conservation and protection through funding from global bodies. Increases in tourism will also enhance economic benefit to the country, provided it is conducted in an environmentally friendly way."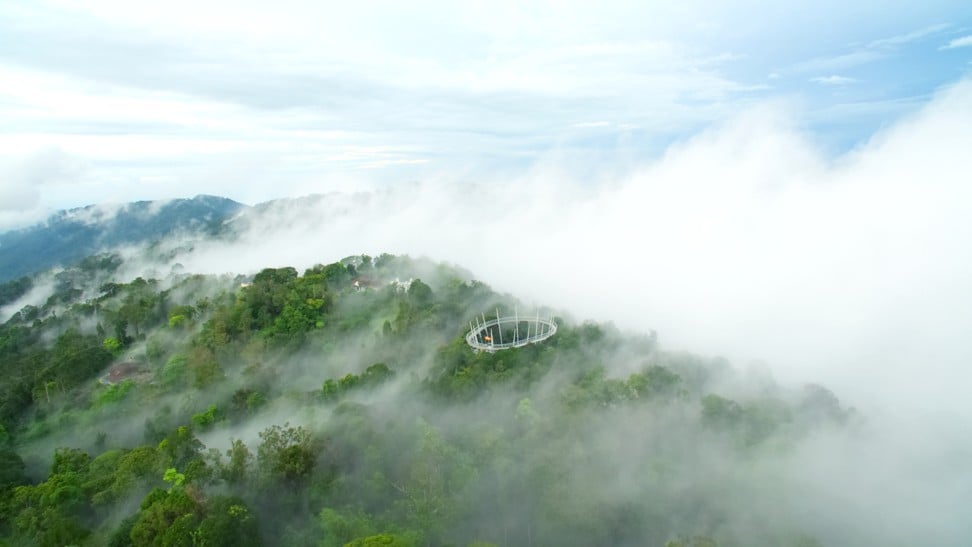 The study organisers originally thought that one group who might have a problem with the Unesco listing was the fishing community on Penang Island. "But when we presented it to them in person, they were very supportive," Cockrell says. "They understood that you need parts of the ecosystem that are well protected, to help rejuvenate fishing stocks."
Cockrell hopes that The Habitat Penang Hill will serve as an example of how sustainable tourism can be conducted. "There's too much greenwashing going on in business right now. We really want to differentiate ourselves from those people … it's all so superficial, it's not taking the conservation movement properly. So we wanted to show that our form of park system can benefit the communities and the environment around us, and help this generational handover of our planet – in a real, direct and immediate way."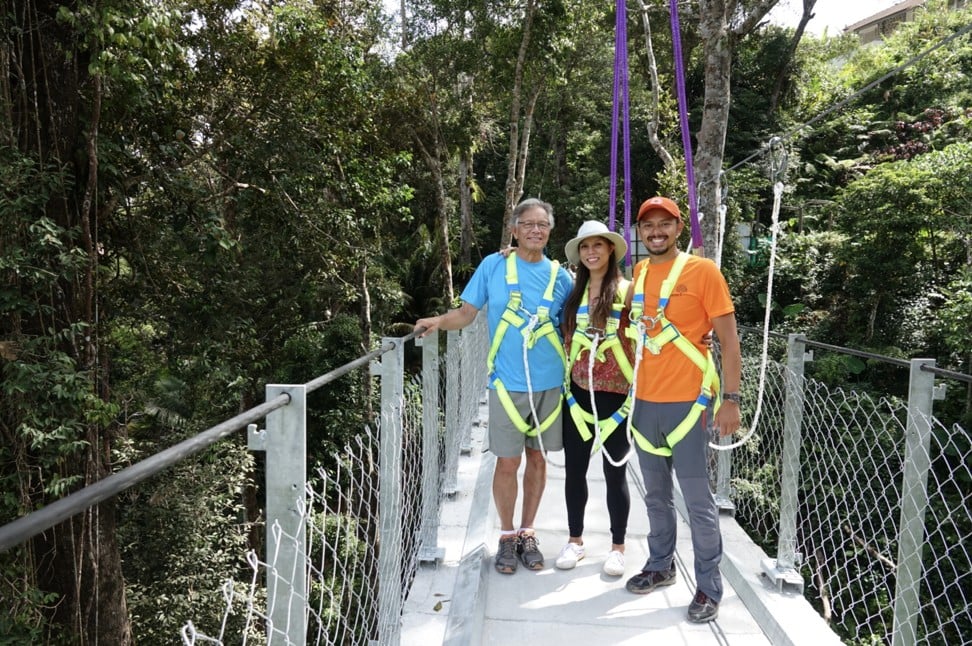 Visitors to the eco-park are taken on guided walks along a linear pathway system to ensure they cannot interfere with the park's ecosystem. "It's not a zoo by any means," Cockrell says. "It's a completely wild environment. So you might see the dusky leaf monkey, a colugo or a flying squirrel, but you might not. It's the whole picture of the rainforest that we want to present."
The park, like much of Penang, is still recovering from last month's flash floods that caused seven deaths and forced the evacuation of 3,500 people. "It was unprecedented," Cockrell says. "Two-and-a-half months of monsoon rain dropped in 13 hours. But we're now in the process of digging ourselves out."
The park is due to reopen on January 20 next year, he adds. "Come and see the rainforest that we're trying to conserve, and be part of that story."
For updates on the ongoing BioBlitz, search for Penang under "projects" on inaturalist.org. Visitors can use the app to contribute observations. For more on The Habitat Penang Hill, visit thehabitat.my
Getting there: Cathay Dragon flies direct to Penang from Hong Kong
For the latest news from the South China Morning Post download our mobile app. Copyright 2017.
More from South China Morning Post:
Subscribe now to our Premium Plan for an ad-free and unlimited reading experience!