Quiet shopping streets, empty restaurants and deserted duty-free stores are the new normal in the South Korea tourist island of Jeju after a dramatic collapse in the number of Chinese visitors.
China has banned travel agencies from selling package tours to South Korea in protest at Seoul's decision earlier this year to deploy a controversial, US-made missile defence system that Beijing sees as a threat to its security.
The ban is still in place for China's eight-day "Golden Week" national holiday period that began on October 1, and Jeju Island, known as the Hawaii of South Korea, has been hardest hit because 90 per cent of its foreign visitors come from China, whether for honeymoons, to enjoy its golf courses or for family holidays.
"There used to be 300 to 400 guides for Chinese tourists on the island, but now there are no more than 50," said Park Jung-kwan, a 39-year-old Chinese native who migrated to Jeju to work as a tour guide and hire-car driver.
Park said his business has fallen by at least 50 per cent from last year, even though he targets mostly individual travellers who are not covered by the package tour ban.
"Chinese are too embarrassed to come to South Korea, " he said.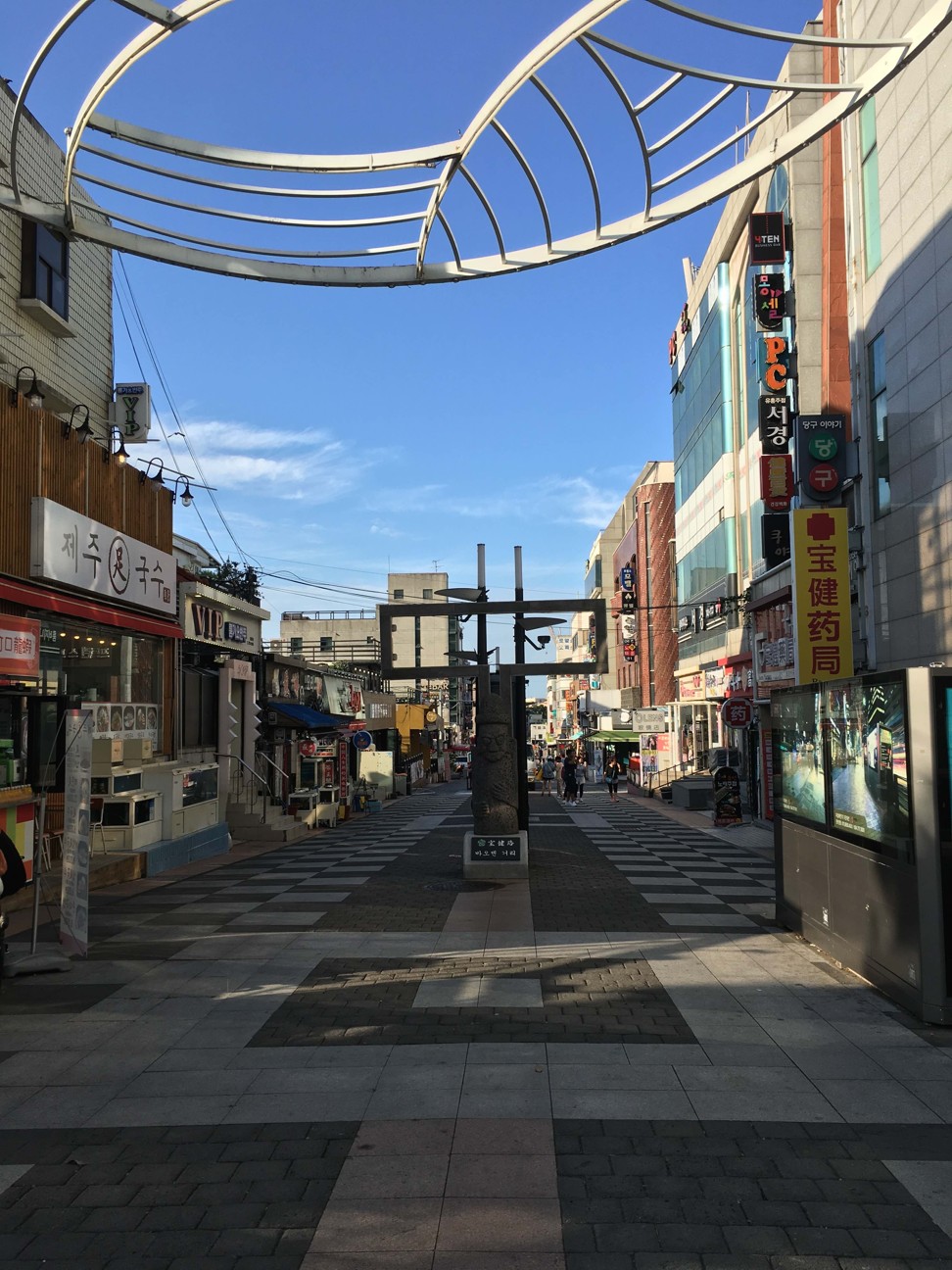 Jeju and its around 600,000 population have benefited from the Chinese tourist dollar since 2008, when it started offering visa-free entry for Chinese citizens. The island is only a one-hour flight from Shanghai and two and a half hours from Beijing.
It received a record 3.1 million Chinese tourists last year, 36.8 per cent more than the year before, according to data from the Korea Tourism Organisation.
But between January and July this year the number of Chinese visitors fell to 589,100, 66.8 per cent lower than the 1.77 million in the same period of 2016.
After the package-tour ban, direct flights to Jeju from eight Chinese cities have been cut sharply and no cruise ships chartered by Chinese travel agencies have arrived at ports on the island since March.
Local duty-free shop operator Hanwha Galleria Timeworld will close its store in Jeju International Airport by the end of the year as a result of the dramatic decrease in Chinese visitors. The store has been open for four years.
South Korea to miss out on Chinese tourists' big Golden Week spending as political tensions linger
"At the worst time there was not a single customer," said a man who gave his name as Sun and who works at a popular restaurant, Don Hyang-gi, on Jeju's Black Pork Street, where tourists flock to eat a famous local dish, barbecued black pork – the meat of the local breed of black pig.
Nevertheless, some business owners remain upbeat.
"Jeju Island is one of the top resort destinations for domestic travellers, and the number of domestic travellers has actually increased by 10 per cent compared to last year," said Peter Gassner, regional vice-president of hotel development for the Asia-Pacific at Marriott International
"Over 500,000 tourists are expected to visit Jeju during the Chuseok holiday season," he said, referring to the traditional harvest festival holiday in South Korea.
Marriott is set to open its first Marriott Resort in Jeju this December, part of the planned integrated resort project Jeju Shinhwa World that also features a casino and amusement parks.
"We will attract not only domestic travellers but also international travellers from Japan and the rest of the Asia-Pacific," Gassner said.
China's consul general in Jeju, Feng Chuntai, sees Jeju's woes over Chinese visitor numbers as only temporary.
"Chinese tourists will certainly come back," Feng said in an interview. "Contradictions between two neighbours are normal, both sides are making efforts to make relations go in the right direction."
For the latest news from the South China Morning Post download our mobile app. Copyright 2017.
Subscribe now to our Premium Plan for an ad-free and unlimited reading experience!