Visitors to the site of a 2,000-year-old tomb in northern China have been vandalising the ancient relic, but authorities can't punish the offenders as the site does not have CCTV cameras installed to catch them in the act, according to Chinese news reports.
The tomb, which dates back to the Han dynasty (206 BC–220 AD), is part of the Ancient Tombs Museum in Luoyang, Henan province, state-run China News Agency reported on Wednesday.
'Vandals are found in all nations': anger over multilingual graffiti on the Great Wall of China
Photos widely circulated on social media showed messages saying "I Love You" and "I was here" in Chinese, carved onto parts of the relic.
The photos, which were first posted by a Weibo user last week, sparked criticism of the uncivilised behaviour of visitors, with many demanding that the vandals be punished.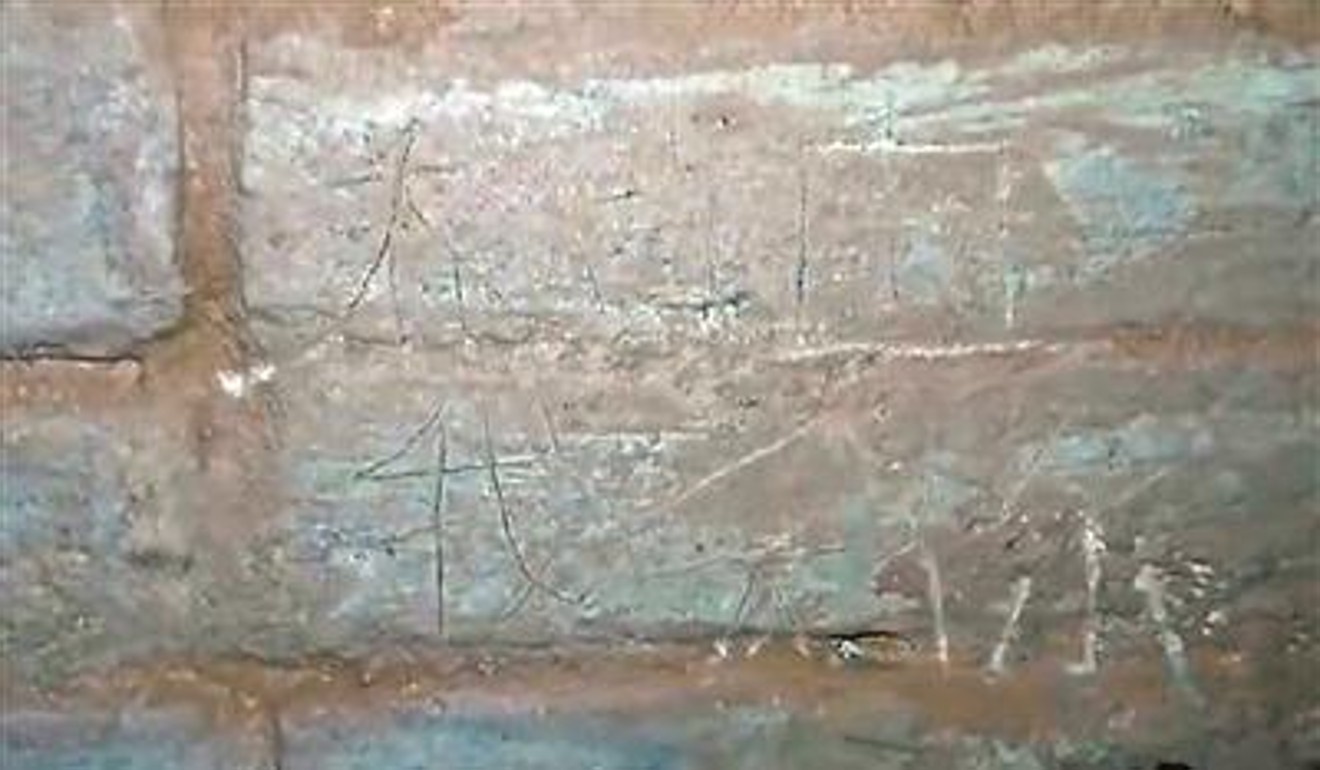 One user wrote: "I wonder why people are carving their names on tombs. It's ridiculous."
Another said: "Public display of affection by writing graffiti on cultural relics? Is it proper and legal? And none of these visitors were caught in the museum after carving on the tombs?"
Chinese tourist destroys with three swift kicks what nature took 3,000 years to build
However, a museum officer said the museum could not locate the visitors responsible for the vandalism as surveillance cameras were not installed in the tomb display area, according to the report.
This was because it was difficult to install the equipment in the narrow area where the tombs were, he said, adding that a mural in the museum had also been severely vandalised.
The report did not say if the museum would take further steps to investigate or deter future vandals.
For the latest news from the South China Morning Post download our mobile app. Copyright 2017.
Did you find this article insightful?
% readers found this article insightful