PETALING JAYA: After witnessing the stark realities faced by the rural communities in Sabah some 15 years ago, retired businessman Jimmy Lei decided to return to Malaysia and set up a foundation.
Prior to this, Lei had settled down and spent many years doing business in Australia.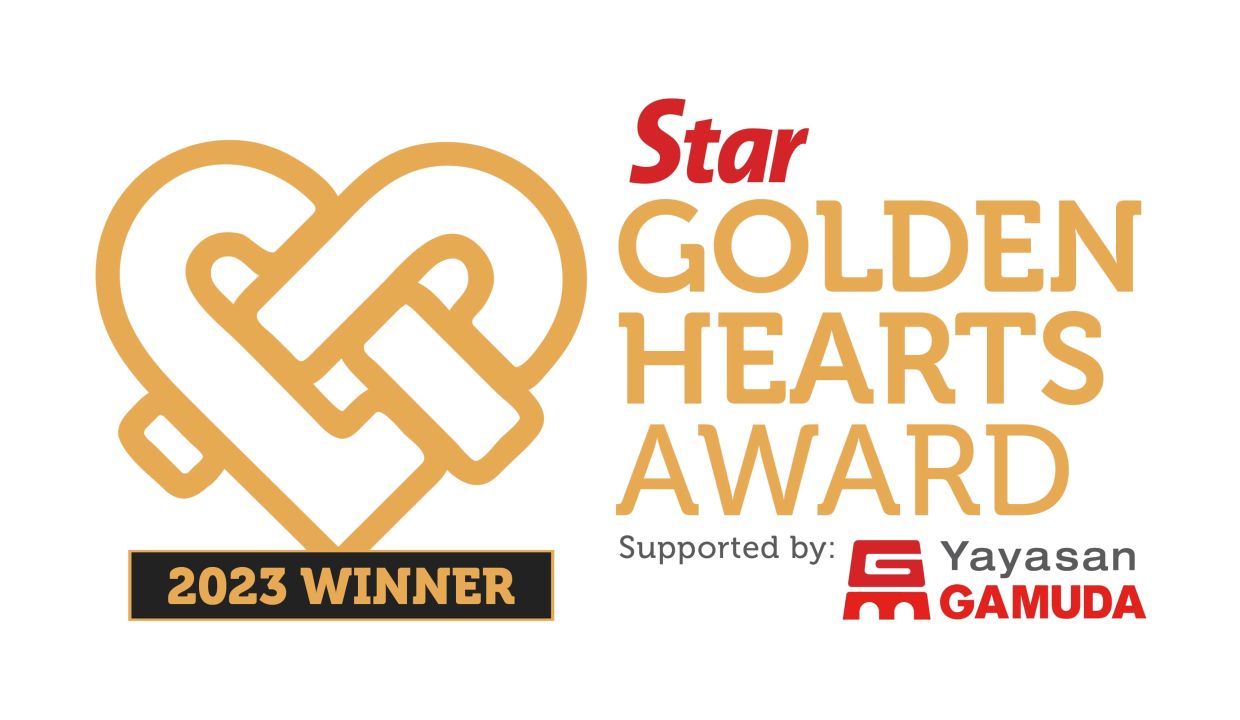 The 70-year-old Sarawak native shared that during a trip with his wife to the neighbouring Bornean state years ago, he saw school kids drenched in rain just to return home from school.
"One of the unforgettable things that we saw when we visited some of the villages, which were several hours drive from Kota Kinabalu, was these children walking home in the rain.
"They were wearing primary school uniforms walking by the roadside at about 3pm or 4pm.
"But morning school finishes at around 1pm, so they should already be at home," he said.
Lei said when he spoke to them, he found out that they were still walking home due to the long distance to school.
"When I asked them, they also told me that they had yet to eat lunch.
"This got me thinking – how can we make things better for them?" he said.
It was then Lei had a lightbulb moment and vowed to help the children by providing them with a dormitory nearer to the school, so that they do not have to walk for hours.
A group of students discussing and comparing notes during tuition lesson held at Hostel Rose Kudat.
He sold his business in Australia and used the money to fund the first primary school hostel in Kampung Talantang, located in Kota Marudu, some 130km north of Kota Kinabalu.
Determined to create change, Lei founded Starfish Foundation Malaysia with the firm belief that "every small action can create a ripple of transformation".
Asked how he got the inspiration for the name of the foundation, the former industrial chemist said it was rooted in a motivational tale about a young little girl, who tossed stranded starfish back into the sea – one at a time – after an overnight storm.
In the story, the girl was asked by a man if she could actually save thousands of the sea creatures, doubting her efforts, to which the girl picked up one starfish after another and said: "I can save this one. And this one."
Lei said the moral of the story became the main philosophy the foundation is holding on to, which is recognising that they could not help the whole community but they could certainly make a significant impact on individual lives.
When he started the foundation, he said it did not come without challenges.
Lei said that one of the challenges was convincing the parents to let their children stay in the hostels.
"At first, it was quite hard because the parents were having reservations.
"They asked why do you want our children to stay in the hostel? Do you want to make them work? Where are you from? You're not even from Sabah.
Children at the Hostel Rose Kudat are also taught to grow crops for daily consumption in the hostel aside from generating income.
"I told them – we just wanted to help and make sure their children go to school to get a proper education," Lei said.
He recalled that when they started, only a few children came to stay at the hostels, and one of them was then 10-year-old Habron Jason.
Lei said Habron's story stood out as the boy has proven that with the proper environment, one would be able to achieve success.
"When he first enrolled at our hostel – Jasmine Talantang – he was in Primary Three.
"He was very small-sized and malnourished. We found out that his average school attendance was only about 35%.
"When we looked at him, at first glance, we thought there was not much that we could do to help," Lei said.
However, Habron proved otherwise – he achieved full attendance, grew healthily and even received an award during his final year in primary school for being the most improved student.
"By the time he finished Primary Six, during the final prize-giving assembly, he received an award from the headmaster for being the most improved student in the entire school," he said.
"So given the right opportunity, right environment and right help, we can do wonders.
"Imagine if we can help hundreds of Habron. Wouldn't that be fantastic?" Lei added.
A total of 33 students enrolled at Hostel Rose Kudat so that they could attend school more conveniently while allowing them to focus on their studies.
Habron, now 19 years old, is pursuing his studies in pharmacy at a local college in Sabah.
Aside from empowering the children through education, Starfish Foundation is also increasing its efforts by helping local communities to elevate themselves financially.
"In Kota Marudu, the Marudu Bay, there are a lot of ikan bilis (anchovies).
"We are hoping to engage some of the villagers in processing the ikan bilis into gift packs.
"If you pack it nicely, it will be an excellent gift. We want to do this in a hygienic manner to sustain this process but we also need to help them with marketing," Lei said, adding that selling farm products was also another way of helping the locals.
He said another business they were venturing into was the production of roselle jam, which the foundation will provide marketing assistance.
For its efforts, Starfish Foundation Malaysia is named as one of the 10 winners of the Star Golden Hearts Award 2023.
Subscribe now to our Premium Plan for an ad-free and unlimited reading experience!