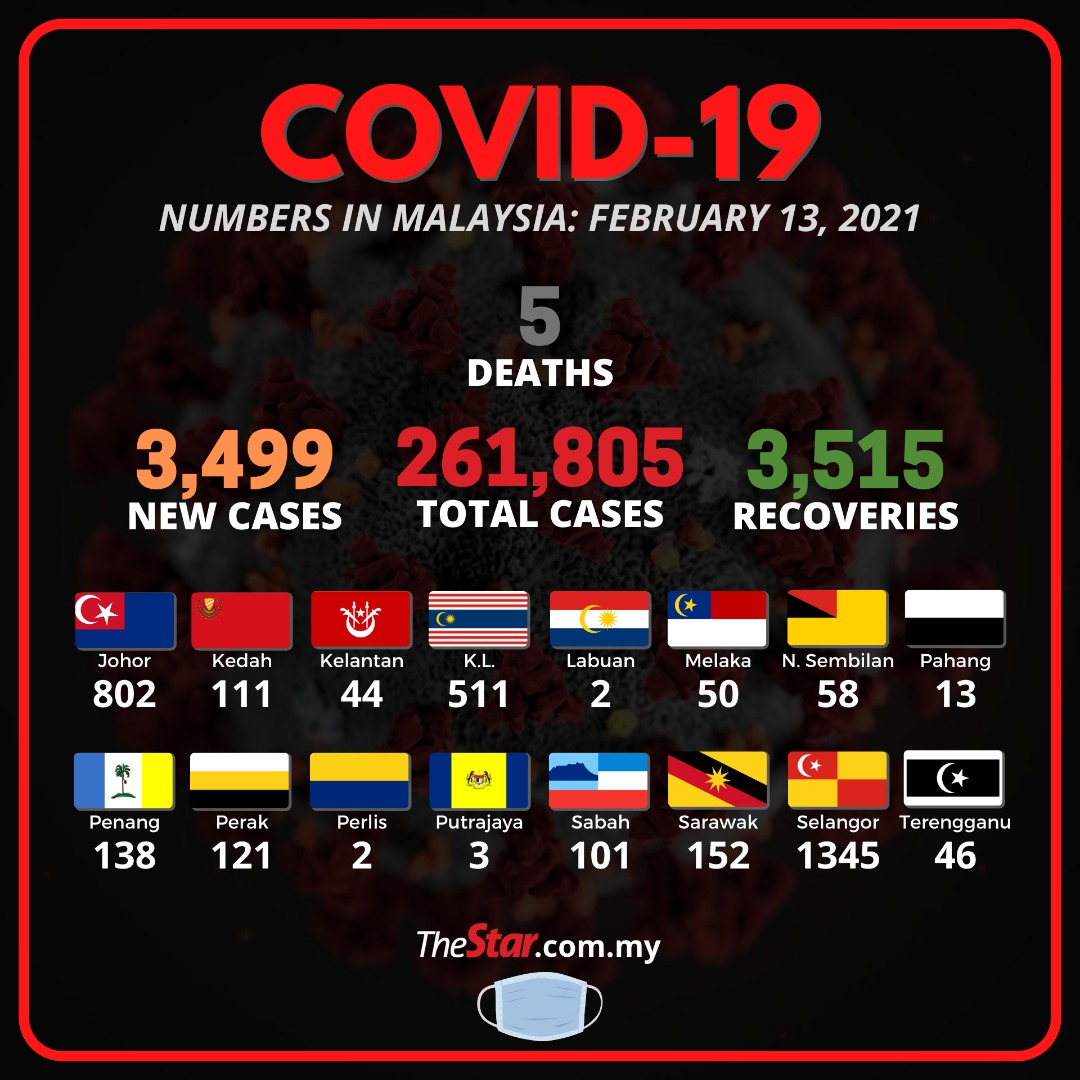 CLICK TO ENLARGE

PETALING JAYA: Malaysia recorded 3,499 Covid-19 cases, on Saturday (Feb 13), bringing the cumulative total to 261,805.
In the same 24-hour period, there were five fatalities, bringing the death toll to 958.

READ ALSO: Covid-19: Nine out of 10 new clusters on Saturday (Feb 13) were workplace related


There were also 3,515 recoveries, which means 209,289 have recovered from the disease nationwide.
There are still 263 patients in intensive care units, with 118 requiring ventilation support.
Status Terkini #COVID19, 13 Februari 2021

Kes sembuh=3,515

Jumlah kes sembuh=209,289 kes

Kes baharu positif=3,499 kes (3,498 tempatan, 1 import)

Jumlah positif=261,805

Kes kematian=5

Jumlah kes kematian=958 kes

Kes dirawat di ICU=263 kes

Bantuan Alat Pernafasan=118 pic.twitter.com/rMmVC4q1nQ

— KKMalaysia (@KKMPutrajaya) February 13, 2021