KANGAR: The underprivileged in Perlis have a well-loved man who sometimes visits them on bicycle and gives them cash aid.
Since 2013, Perlis Raja Muda Tuanku Syed Faizuddin Putra Tuanku Syed Sirajuddin Jamalullail goes mountain biking through villages all over the state two or three times a week.
The journeys range from 10km to 25km and the routes are always different.
Along the way, he stops to meet B40 families and personally hands them zakat (tithe) aid that range from a few hundred ringgit to even 10s of thousands for those who have suffered disasters.
These bicycle rides are organised by Perlis Islamic Religious and Malay Custom Council (MAIPS), of which His Highness is the chairman, and 'Team Tayar Golek' (TTG), which comprises government department heads who love cycling.
Fifty cyclists joined the Raja Muda last Wednesday for the 556th ride known as MAIPS Peduli.
Riding with His Highness were state financial officer Nasaruddin Mutalib, state Youth and Sports Department director Norhazita Kamaluddin and state Health Department director Dr Sirajuddin Hashim.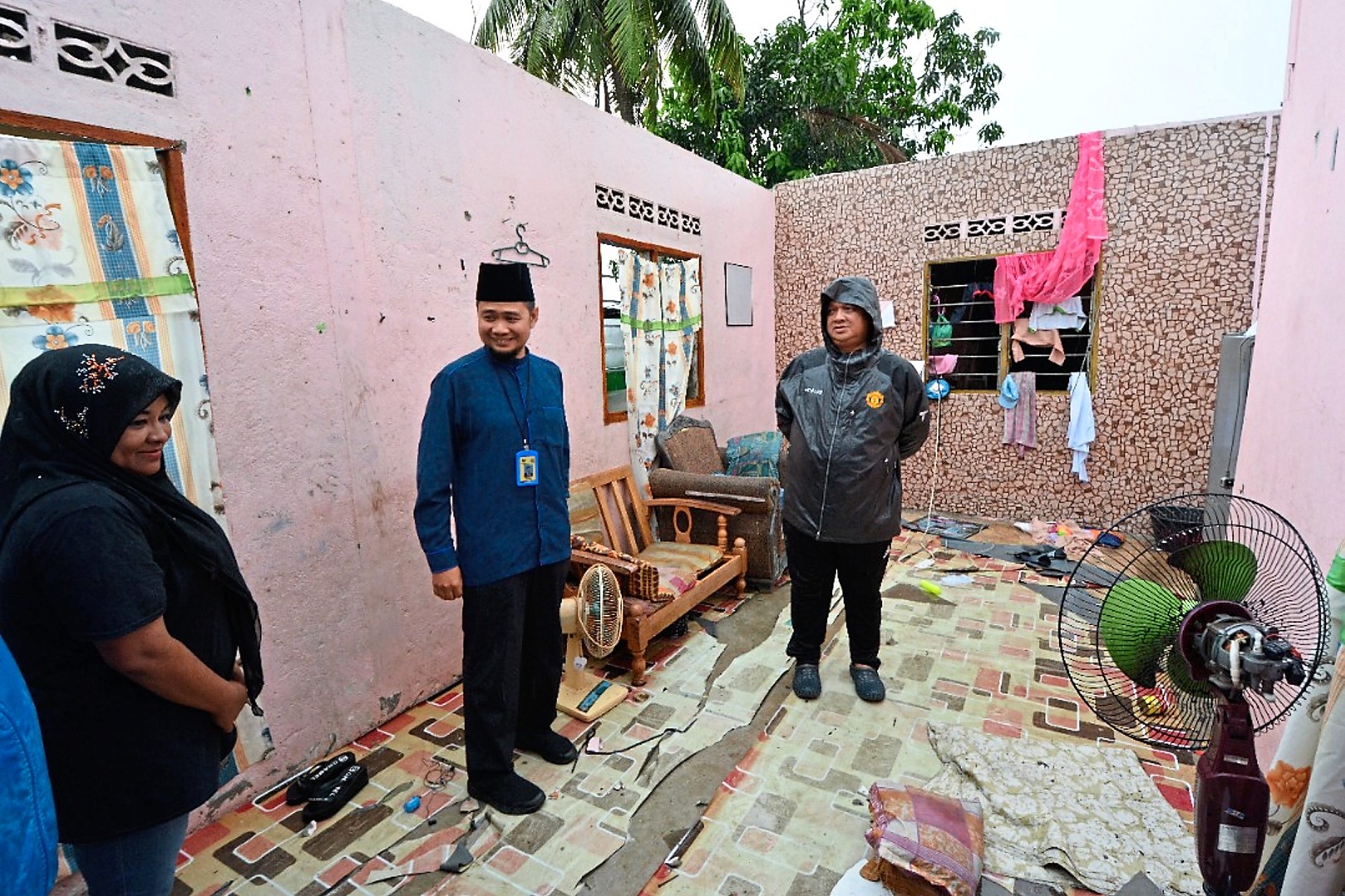 MAIPS chief executive officer Ustaz Mohd Nazim Mohd Noor said 30 families received RM600 each from His Highness on that ride; while a coconut seller received RM1,500 in capital assistance and a houseowner received RM10,870.38 so that she could get a new roof for her house after a recent storm blew the old roof away.
"So far, 14,330 poor Muslim families and small traders received zakat aid. Imams of mosques and MAIPs representatives at schools shortlist the recipients, " said Mohd Nazim.
"The bicycle rides let us keep track of poor Muslim families and get to know them personally.
"We are more effective in reaching out to them by bicycle because we can enter remote villages more easily than with cars. Instead of waiting for them to turn up to seek help, we go down to the field to help them, " Mohd Nazim added.
He said corporate bodies are welcomed to join MAIPS Peduli with the Raja Muda as part of their corporate social responsibility efforts.
Malaysians are categorised into three different income groups: Top 20% (T20), Middle 40% (M40), and Bottom 40% (B40).
To be in T20, a household's median monthly income should be RM13,148, while the M40 and B40 groups have raised their bars to RM6,275 and RM3,000, respectively.
Join our Telegram channel to get our Evening Alerts and breaking news highlights