PETALING JAYA: Journalist Mokhtar (not his real name) intends to continue vaping despite reports on the recent deaths in the United States that have been linked to e-cigarettes and vape use.
The 27-year-old, who has been vaping for about three years, said the benefit of vaping to him outweighed any risks that it might bring.
"I started vaping about three years ago as a way to stop smoking.
"From what I know, vaping is safer than smoking cigarettes, so I'm not worried about it, " he said.
Mokhtar is one of the Malaysian e-cigarette users who told The Star that they intended to continue with the habit despite the emerging outbreak of lung injuries related to e-cigarettes and vape use.
Vaping, they said, helped them to quit smoking – which they felt was more harmful to their health.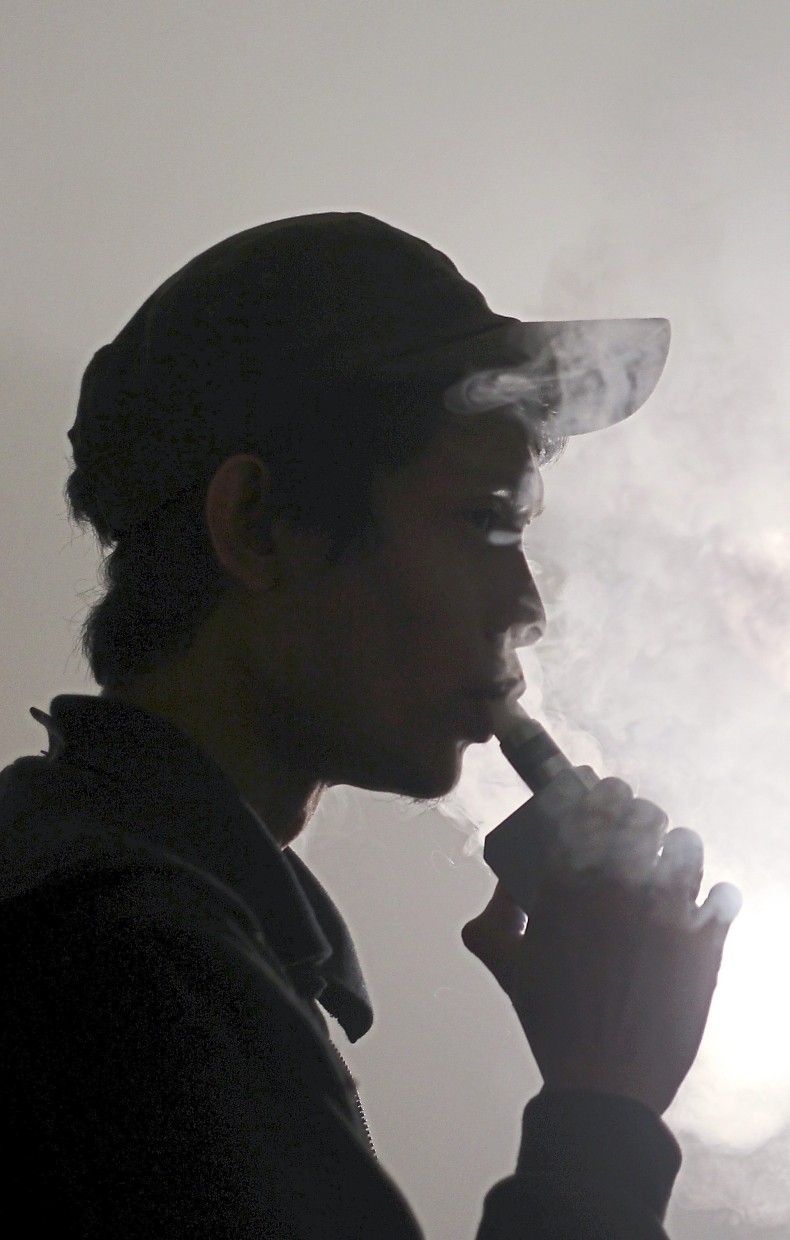 Big following: Users believe benefit of vaping outweighs any risks.The US Centre for Disease Control and Prevention (CDC) said that as at Oct 1,18 deaths linked to the use of e-cigarettes and vape products had been reported in the US.
The CDC also recorded 1,080 lung injury cases linked to the use of e-cigarettes and vape products in the country, with 80% of the patients being under 35 years old.
It added that most of the patients reported a history of using e-cigarettes and vape products containing tetrahydrocannabinol (THC).
Maisie Teo, who is a marketing staff, said she would continue to vape unless there was conclusive scientific evidence to prove that vaping was harmful to one's health.
"I'm pretty particular about the ingredients in the vape liquid I purchase, " said the 26-year-old, adding that she started vaping about four months ago as a way to quit smoking.
Jake See is another who turned to vaping as a way to stave off cigarettes.
Like Teo, See practises caution when buying his vape liquid.
"I try to buy from 'trusted' brands rather than newer or cheaper brands, " said the musician.
He said he was concerned about the deaths in the US, but would continue with the habit for now.
"It helps me deal with the craving for cigarettes, " he said.
Meanwhile, retailers of e-cigarette and vape products reported that the deaths in the US had not affected sales in Malaysia.
Malaysia E-Vaporisers and Tobacco Alternative Association secretary Zain Azrul said he had not seen a dip in the sales of such products in the country.
Malaysian Organisation of Vape Entity, which champions consumers of tobacco alternatives, said the sales of e-cigarettes in Malaysia had not been directly affected by US news reports of vape-linked deaths.
Its president Samsul Kamal Ariffin however noted that the number of consumers had "greatly reduced" over the past few years due to aggressive campaigns by various bodies.
"When vaping and e-cigarettes were at its peak about three years ago, there were about one million users, but now there could be about 300,000 users in the country.
"We are not claiming that vaping is good for our health, but it is a healthier alternative than smoking. It is an alternative for us to quit smoking, " he said.
Malaysian Vape Chamber of Commerce president Syed Azaudin Syed Ahmad said it was too early to see the impact of US reports of vape-linked deaths to the sales of vaping items in Malaysia.
Subscribe now to our Premium Plan for an ad-free and unlimited reading experience!