The United States' international image has undergone a dramatic rehabilitation with the election of Joe Biden as president, recovering from record low assessments of the country's global standing under Donald Trump, according to a new survey of people in more than a dozen countries allied with the US.
The study, conducted by the Washington-based Pew Research Centre, found that around two-thirds of respondents held favourable views of the US, with some of the strongest assessments coming with regard to Biden's approach to foreign policy.
The survey comes as Biden, who has pledged to put multilateralism at the heart of his administration's foreign policy, arrives in Europe for Nato and G7 summits that are expected to focus on shared concerns around China.
Do you have questions about the biggest topics and trends from around the world? Get the answers with SCMP Knowledge, our new platform of curated content with explainers, FAQs, analyses and infographics brought to you by our award-winning team.
Pew's survey found that some 74 per cent of people were confident in Biden's ability to do "the right thing regarding world affairs", up from just 17 per cent for Trump based on a similar survey of 12 countries towards the end of his tenure.
With his 74 per cent approval rating, Biden sits just behind Germany's Angela Merkel (77 per cent) and far ahead of Russia's Vladimir Putin (23 per cent) and Chinese leader Xi Jinping (20 per cent).
Under Trump, perceptions of the US among many allied countries plummeted to record lows, as the former president pursued a US-centric foreign policy that alienated partners and shunned multilateralism.
The rebound from those lows marked "some of the biggest changes" in the survey's two-decade history, said Richard Wike, director of global attitudes research at Pew and the study's lead author.
Released on Thursday, the study polled more than 16,000 adults in 16 democracies across Europe, North America and the Asia-Pacific region.
Pew's surveys of attitudes towards the US have traditionally included a greater pool of countries, but amid the pandemic that pool has shrunk as the polling organisation has been forced to pivot from face-to-face surveys to telephone questionnaires.
The organisation has also been unable to carry out public opinion surveys in China since 2016, amid a tightening of laws governing the ability of NGOs to operate there.
"It's gotten more complicated," said Wike. "We still want to go back and do survey work in China, and I'm optimistic that we'll be able to at some point."
In France, Germany and Japan, favourable views of the US jumped by more than 30 percentage points. Italy, the Netherlands, Canada, Sweden, Britain and Spain all saw increases of more than 20 per cent.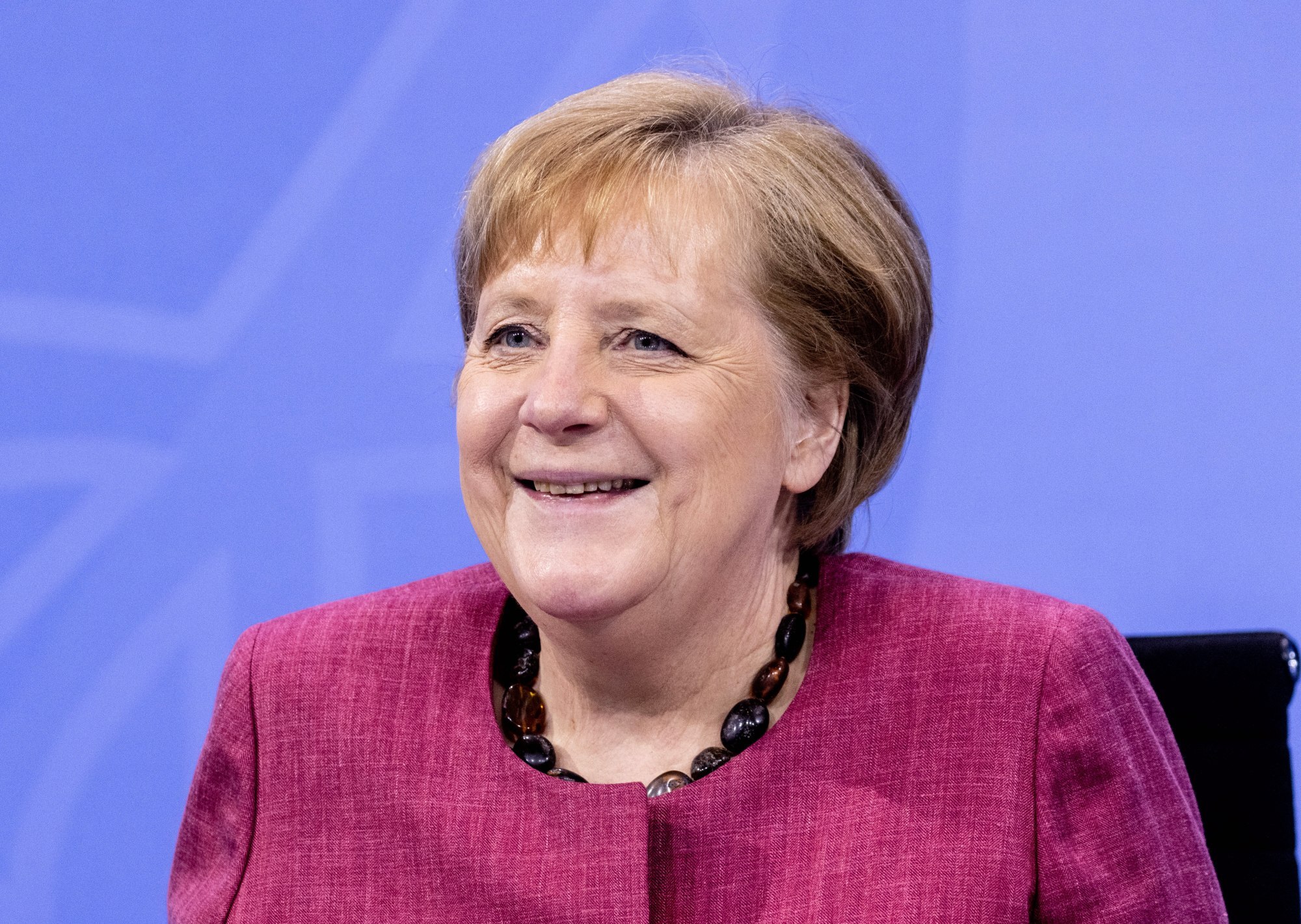 One outlier among the democracies surveyed was Taiwan, where favourable views of the US fell slightly from 2019 levels of 68 per cent to 61 per cent, despite pledges from Biden's State Department that its support for the self-governed island was "rock solid".
In a YouGov study of public opinion across Europe and the Asia-Pacific before November's election, Taiwan was the only place where the majority of people favoured Trump, who won admirers there with his multipronged pressure campaign against Beijing.
While Washington's hawkish approach to dealing with China has largely survived the presidential transition, Biden has sought to move away from unilateralism in favour of coordination with allies.
On the multilateral front, he rejoined the Paris Agreement on climate change and World Health Organization (WHO) and relaxed refugee quotas – moves that were well received among those polled by Pew.
"All those kinds of things are pretty different from the types of policies people saw during the Trump era," said Wike. "And that's what people are looking for from the United States."
In his first overseas trip as president, Biden travelled to Europe on Wednesday to meet with leaders of Nato, which his predecessor threatened to leave over complaints that members were not paying their fair share.
By contrast, Biden vowed in February that US support for the transatlantic military alliance was "unshakeable".
After Biden's election, favourable views of the group grew in almost all of the Nato countries included in Pew's survey. Support for the alliance in Italy, Britain, Greece and Belgium now stands at record-high levels.
"By trashing the G7 process, Donald Trump deepened doubts about its future," Daniel Rosen of the Rhodium Group wrote on Wednesday. "After years of alienating allies with gratuitous belligerence, Washington will be aiming to strike a balance with them on China."
While confidence in US foreign policy has rebounded, Pew's study also indicated that people around the world hold deep concerns about the health of the American political system.
Just 17 per cent of those polled said democracy in the US was a good example for other countries to follow. Of those who disagreed, more than two-thirds said the US was once a model democracy but had ceased to be in recent years, while others said it had never been a good example.
Appearing to weigh heavily on the minds of respondents was the US' handling of the coronavirus outbreak, which has killed almost 600,000 people in the country. While favourable assessments of Washington's pandemic response increased since 2020, the US continued to fare poorly among those polled, ranking far behind Germany, the WHO, China and the European Union.
Beyond the pandemic response, Pew's Wike said that other countries' faith in the US political system may have also been shaken by the January 6 storming of the US Capitol by Trump supporters, a violent attempt to sabotage the procedural confirmation of Biden's victory.
In the months since, Trump has continued to peddle the conspiracy theory that he was defeated in November because of widespread voter fraud, a baseless theory that has won over the majority of Republican voters.
Meanwhile, Republican lawmakers have continued to play down the events of January 6, recently thwarting the establishment of a bipartisan commission to investigate the attack.
"The events of January 6 and the storming of the Capitol by Trump supporters, that's the kind of thing that could certainly have an impact on how people see the US and how well or not so well they think that the political system is functioning," said Wike.
More from South China Morning Post:
For the latest news from the South China Morning Post download our mobile app. Copyright 2021.
Join our Telegram channel to get our Evening Alerts and breaking news highlights