MAKING it in the music industry is hard, more so if one is creating non-mainstream music.
With that in mind, a new generation of independent artistes sought guidance through the ACE Bootcamp Indie Music Edition, a professional development programme by the Cultural Economy Development Agency (Cendana).
More than 50 people took part in the programme held at Publika, Kuala Lumpur, in the hopes of carving out their own niche in the industry.
Underground musicians took the opportunity to learn from experts and network at the two-day intensive boot camp.


Izan Satrina says participants also learned about their rights as musicians.
Avery Fos singer-songwriter Phoebe Tsan, 24, said, "It is very beneficial for independent musicians as we attended talks given by various industry veterans and we made connections through it all.
"This is the extra push that we need and I am very grateful to be part of the boot camp."
J Two Entertainment managing director Jennifer Thompson shared that the musicians expressed needing help on the ground during the mixer session.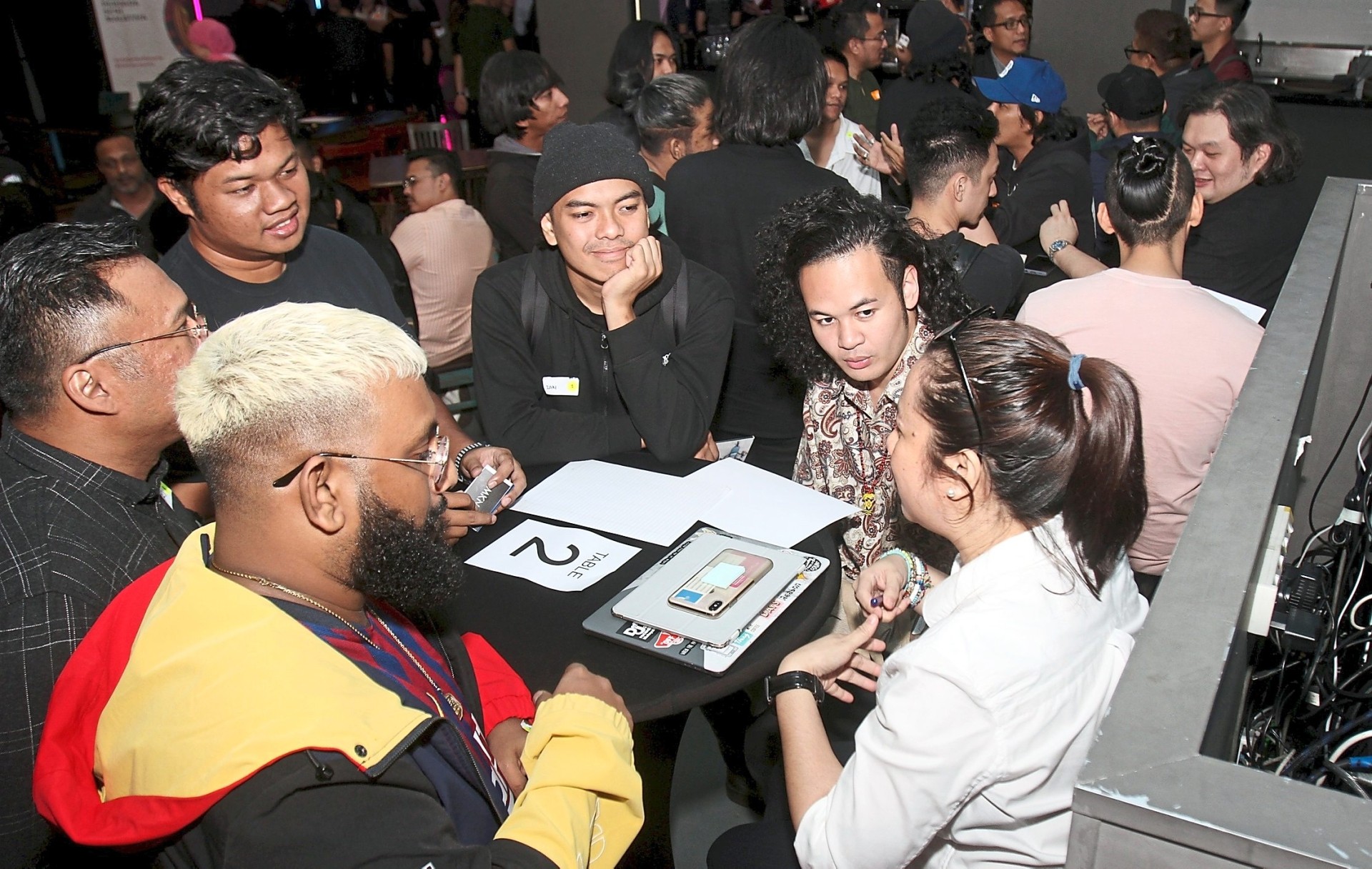 Independent artistes networking at the boot camp.
"I am glad that through this boot camp, knowledge can be shared as it is very important, especially for the musicians, " she said, adding that it was good to start out by being under Cendana's wing.
Guitarist Muhammad Zainuri Shaharin Shairzaman, 25, who performs with Cycryptic, was thankful to have a platform such as this in the industry.
"There is no segregation of music genre. This is important as our style of music is based on a niche style of black metal, which is beyond mainstream culture.
"It is quite challenging to sustain as we are independent musicians, " he added.


Thompson shared her knowledge and experience during the mixer session.
Recently, Cendana received an allocation of RM5mil under Budget 2020.
Cendana founder and chief executive officer Izan Satrina Mohd Sallehuddin said the second edition of the boot camp was aligned with its aim to empower communities.
"This year's boot camp focused on providing independent musicians with knowledge on the business side of the music industry. Not only that, they learned about their rights as musicians.
"We hope this platform will inspire them to be successful in their own way, " she added.