When football's showpiece, the World Cup, kicks off in Qatar, 32 nations will compete for great glory and the right to be referred to as "world champions".
There is no questioning the magnitude of the task that awaits these teams, their support groups and fans alike.
Not only can they expect the weather to be warm, but the rivalries will be just as piercing and as hot as ever.
Brazil and Argentina are the two leading favourites to win it on Dec 18. But there is a string of contenders, including defending champion France and past champions Spain, England and Germany, who will harbour aspirations of their own to triumph in the first World Cup to be hosted in the Gulf.
With the competition that intense and with so much at stake, it's unlikely any of the heavyweights will give ground in their bid for the trophy.
With this, MetroSport's Footnotes asked several leaders of commerce and industry who they thought might win the tournament and which players were their favourites and stood out from the rest.
Following are some of the responses received:
Alan Chan
Chief executive officer
Lazada
Brazil: This year they have a wealth of attacking powerhouses such as Neymar, Vinicius Junior, Gabriel Martinelli and Raphinha, and some other really good players across the pitch – great depth of talent.
Lionel Messi: He is a symbol of perseverance through the good, bad and devastating times. And who doesn't love to watch beautiful football? He is a player's player and the World Cup is the biggest stage of all.
Euan Smith
GCEO designate
Astro
England: That's an easy one. All England supporters know the definition of football by heart – it's a competitive game played by two teams of 11 players, and Germany wins on penalties.
Allison Becker: Liverpool's rocky season to date would be much worse were it not for his performances. With a goalkeeper they trust in the net, I think Brazil can be even more bold in attack than usual.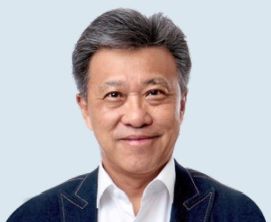 Datuk Seri Wong Chun Wai
Advisor
Star Media Group
Brazil: This is a country that has a consistently good record at the World Cup. They have an abundance of talent in all departments and they are due a performance worthy of winning the trophy again.
Gabriel Martinelli: A young and exciting player who, at 21, is primed to make a name for himself on football's biggest stage. And because he plays for Arsenal!
Datuk Azmir Merican
Group managing director
Sime Darby Property
Brazil: I would love for Brazil to win it because I am a huge fan. But we should be cautious because Argentina could also be there. They're a well-rounded squad from top to bottom, with players like Lisandro Martinez, Paulo Dybala, Angle Di Maria and an in-form Messi in his last World Cup.
Cristiano Ronaldo: He is regarded as one of the best players in the world. The question is, can he go one step further and win the World Cup? We'll have to wait and see.
Datuk Che Azizuddin Che Ismail
Executive chairman
Aiman Motors
Brazil: This is a nation that loves football very much. Football culture in this country is unlike any other. No other people have football lives, their love, and their passion. They play with lots of love in their souls, and they have experienced and talented players that make them a strong team to win the 2022 World Cup.
Gabriel Jesus: He is a skilled and versatile forward. Furthermore, he is capable of playing in several attacking positions. He should do well in Qatar.
Roland Bala
Managing director
Heineken Malaysia
Brazil: This is a team with an immensely talented pool of players. They haven't won the World Cup for a while now, so they will be hungry to prove they are the best. And they are.
Kylian Mbappe: What a wonderful player the young Frenchman is. He has everything that you could ask for in a first-class striker – speed, agility, a cool head on his shoulders and an experienced winning team to back him up (World Cup '18).
Domenic Fuda
Group MD and CEO
Hong Leong Bank
Argentina: Having won the Copa America in 2021, they are a well-established unit. And as this is the last World Cup tournament for several of them, including their captain (Messi), we should expect them to be at their absolute best.
Lionel Messi: There is only one trophy missing from his cabinet, which will cement his position in history as one of the greatest players ever, and with this being his last World Cup, he should have a great tournament.
Datuk Ananth S. Nathan
International president
AFC Wimbledon
Brazil: I'd like to suggest Brazil or Argentina because they are the front runners at this year's World Cup. So yes, it's a tough one (to pick the winner). I have a soft spot for England and Uruguay. There is so much history with these two teams, but unfortunately neither will win it.
Virgil van Dijk: A genuine leader on the football pitch. Like so many fans around the world, I would love to see him have a good tournament. I don't really see him in the winning team though.
Oscar Lee
Managing director
Dextrans Worldwide (M)
Brazil: A country with a proud history in the World Cup – the team with most victories (five) of all. They are a joy to watch and a side full of top-class players. They are also due another win, having last won it in 2002.
Alisson Becker: The best goalkeeper in the world and playing for the best team at the World Cup. He's a kind of player you can count on to save the penalty that wins the tournament.
Datuk Johnny Mun
Chief executive officer
Oxygen Advertising
Portugal: This is a very balanced team with all-round strength and depth in the squad. They are known as "Selecao das Quinas" which means "The Selection of the Shields". They have threatened to win it before and are a real danger this time again.
Bruno Fernandes: He is a visionary midfield-forward genius. A thinking footballer, who on his day can be a match winner for the team. I would love to see him feature as among the best players at the World Cup.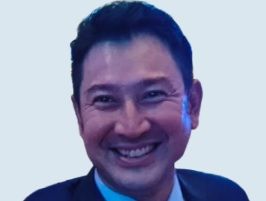 Stanley Khoo
Chief executive officer
Imej Jiwa Communications
Brazil: They are too strong to ignore and one would think that the weather would suit the players. They are strong in all departments and have some fantastic individual talent in the squad. It's difficult to look past this team.
Kylian Mbappe: A lightning striker and one of the best forwards in the game right now. Already a World Cup winner, he is able to easily sprint past defenders on the counter-attack and can score some beautiful goals as well.
Gurdip Sidhu
GCPO and GCSO
CIMB
Argentina: I'm going with La Albiceleste (The White and Sky Blue) because my 12-year-old son's analysis tells me so.
Harry Kane: The England captain is my top pick for the best player at the World Cup and to galvanise the point, I am Spurs fan and my WhatsApp photo profile is with him (Harry).
Datuk Kenneth Soh
Managing director
Luen Heng F&B
Argentina: One of the favourites to win the tournament and they have the personnel to do so. This is a strong team – all round – and if they play to their true potential, they should win it.
Lionel Messi: He is a good forward and has always been a top-scorer. This is his last World Cup and he will play his best for himself and his country, and lift the FIFA World Cup trophy. It is definitely something he will wish to finish his football career with. He's already a legend, but I am sure he will also wish to match his compatriot Maradona by holding high the World Cup trophy.
Subscribe now to our Premium Plan for an ad-free and unlimited reading experience!