Midway through his presentation at the exclusive preview of a new travel fest, Singaporean Marcus Yong brings out the image of a huge crowd at a conventional travel fair in Malaysia.
"Does this scene look familiar?" he asks. "Taking a tote bag, walking down booths and people putting leaflets inside that bag." Shots, to put it mildly, were fired.
Yong, 32, is the regional marketing director of Klook, and he is making a case for the shifting behaviour among travellers. Since its launch, the Hong Kong-based travel booking platform has been a disruptor in Asia Pacific's in-destination sector.
The company recently celebrated its fifth anniversary and is slated to surpass 60 million annual trip bookings. Today, the company offers localised services in nine languages, supports 41 currencies, and multiple payment methods on its website and app.
App-y travellers
Yong, who was in Kuala Lumpur to introduce Malaysia's inaugural Klook Travel Fest happening this weekend, says it's all about the rise of the mobile-driven experiential traveller these days. But who exactly are these so-called mobile-driven travellers?
"When they go on the product page, they want to get the information quickly. They want to watch short videos and they have no patience to scroll through, you know, PDFs," he explains.
A global study by Travelport Digital revealed that 58% of people prefer apps to search for flights and 53% use apps to find accommodation. The survey cited a "lightning-fast mobile experience" is best delivered through apps. Travellers also seem to value the functionality and features that the platform provides.
"About 75% of the company's bookings all come in on mobile. Why? It's because travellers are all very 'last minute'. They don't want to book in advance. They see something on their phone and if they want it, they will just get it," Yong says.
If the above sounds like something out of an Ariana Grande song, that's because Klook is all about pandering to the millennial traveller.
"The future of travel is, number one, spontaneous. Secondly, it requires a lot of agility and speed. It's about the agility of allowing travellers to do things at the very last minute, yet have everything at their fingertips," Yong explains.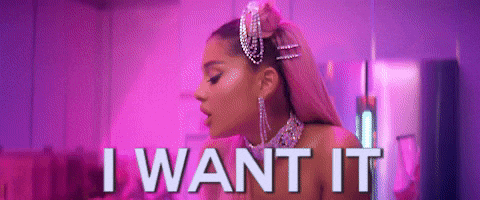 However, he admits that this level of spontaneity isn't a model that would work for all travel products. "For attractions and theme parks, those tickets are very easy to understand. You can just scan them and go right in. There is no pre-planning involved.
"But there are certain activities like boat tours that will not allow you to book instantly. So some activities do require at least one or two days' planning window," he explains, adding that last-minute airport transfers have been seeing a surge on the platform.
Online to offline
In a recent study, Google-Temasek reported that online travel is projected to grow 15% year-on-year until 2025. But in order to tap into this potential, stakeholders would need to do extensive groundwork.
Yong notes that the industry would need the infrastructure to support a growing mobile environment. These include fast servers as well as keeping up with new payment methods and hardware.
However, Yong concedes that the travel industry can be "quite traditional" in certain sectors. Getting suppliers and operators on board an online platform is a challenge.
"We convince them by building technology to make operations easier for them," he says, highlighting the creation of a one-stop platform where travel suppliers can manage bookings, receive inventories and interact with customers.
Fortunately, getting travellers on board mobile platforms is an easier process thanks to a large smartphone penetration. That being said, some industries have shown signs of "app fatigue" – consumers are simply inundated by too many apps on their phones.
What does this mean for the travelscene? "Travel is a very infrequent product, the average Malaysian probably only go overseas two to three times a year. The onus is on the brand or company to prove the value of the platform to the users," he explains.
Maintaining status quo
While providing value is good and all, travel platforms are not without its fair share of criticisms. Detractors have brought up the matter of regulation of travel operators, outflow of tax revenue and safety.
On the matter of regulation and safety at least, Yong says they consider those issues very seriously. "We are very strict about the activities that we offer. Before we get and operator on board, we test them out," he explains, adding that the company only enlists licensed companies.
Whether or not a listing stays on the platform would be determined by travellers. "We look at customer reviews and they are completely transparent. If a company consistently gets bad reviews, we will de-list them," he says.
At the top of their agenda is the issue of sustainability in travel.
"Sustainability is very important to us. This whole thing about ecotourism and animal treatment – these are big issues in travel. We work closely with local government, authorities and operators to ensure that we adhere to these standards," Yong says, adding that the company will de-list any activity that puts a strain to the environment and ecosystem of a destination.
One thing is for sure, though. Klook isn't shy about its intention to continue to disrupt the travel scene. "Although we started targeting young people, today it's really anybody with a smartphone that can be our target audience," he concludes.
The Klook Travel Fest 2019 takes place at MITEC Convention Centre, Kuala Lumpur, on Sept 28 and 29.