The best – and most important – thing about Chinese New Year for me is the reunion dinner. That tradition of having the whole family together at the table, enjoying a feast, gives a deeper meaning to the whole festival.
But as we grow older, it gets harder to have everyone in one place on Chinese New Year eve. The sister goes off to her husband's hometown, the eldest brother celebrates with his in-laws, and a few of the grown-up nieces and nephews sometimes can't even be bothered to show up on time. Still, we always manage to make do with our own small celebration.
Back in 2016, however, I decided to be selfish and skip CNY with the family altogether. I took off to New Zealand with a friend, who was going there with two other women to join the Tarawera Ultra, a trail marathon in which the shortest distance was 60km.
To be fair, when I booked the flight, I did not realise that the trip would be during CNY. But once I did find out, I did not bother to cancel the holiday. After being so stressed out for months at work, I felt that I really deserved that trip.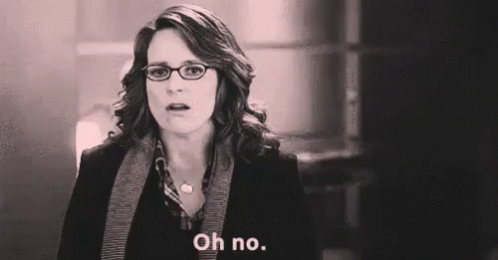 We arrived in Auckland about a week before the marathon, so we had some time to check out parts of the north island. The race was at Rotorua, which is about four hours' drive away. We rented a car from Auckland so it was easy to get from one town to another.
None of us had ever been New Zealand before, and we were awed by almost everything we saw. The sheep and cows grazing in the rolling hills were cool. The blossoming wild flowers were beautiful. The food was great. The people were friendly. Hobbiton was awesome.
And so on and so forth.
The race took place two days before CNY. A day before, my friends started to worry and couldn't seem to enjoy playing tourists anymore as they had to mentally prepare themselves. I was not a participant, so I mapped out my own walking route for the day.
On race day, my friends left for the grounds as early as 2am. I did not go with them because their race was going to take at least 10 hours as they had signed up for the 100km.
When I woke up, I took my gear and started walking towards Redwoods or the Whakarewarewa Forest for my own hiking adventure. We were staying near the town and the forest was about 8km away, but the walk was not at all tiring.
The 5km hike in gorgeous Redwoods was a little bit challenging but still, not as difficult as I had thought it would be. (You can do shorter or longer hikes – the longest is 11km, and you must register with the park rangers before embarking on this.)
After Redwoods, I walked back to our bed and breakfast but made a detour when I saw a sign that said "Te Ara Ahi" trail. I didn't know what it meant but I decided to check it out. It turns out to be a bike trail, but hikers are welcome to trek there, too.
The trail was much easier than the one at Redwoods, and as it was along a river, I made a pitstop by the bank to soak my weary feet in the cold fresh water.
By the time I got into town, it was very late in the afternoon and some of the cafes looked like they were already closing. They weren't, they were just a little deserted. I walked into a pub instead and ordered lunch. Just as I was about to tuck in, I got a message from one of my friends – they were done with the race and will be back soon.
In case you're wondering, they did not finish the marathon.
The next day was CNY eve. Understandably, my friends took some time to recuperate from the gruelling marathon so I searched for a Chinese restaurant for us to have dinner while they rested.
Unfortunately, I couldn't find one that was open for dinner. Instead, we had to make do with a lively Irish pub. On our way there, we bumped into another Malaysian runner and invited him to join us.
So there we were, five Malaysians enjoying our not-so-fancy yet still lovely Chinese New Year reunion dinner of Irish stew, deep-fried seafood, fries, pies and salads. The runners talked about the race, I told them about Redwoods and Te Ara Ahi, we laughed, we ate and drank – we had fun. It was the first time I had ever spent Chinese New Year abroad, and without my family, but that night, these four lovely folks made it seem like I never left home.