First you had man buns, then came glitter beards. Well, the next big (or rather, odd) trend that has gotten people talking on the internet is a specially made-for-men romper.
Called the RompHim, the garment is now selling on crowd funding site Kickstarter. It looks a woman's romper – but with one very important difference: a zipper in the front for easy-access bathroom breaks.
Apparently, the founders came up with the idea while discussing men's clothing options over drinks. They felt that something was missing when it comes to menswear.
"Everything was either too corporate... too fratty ... too 'runway' ... or too basic. Why wasn't there anything out there that allowed guys to be more stylish and fun without sacrificing comfort, fit and versatility?" the Kickstarter page states.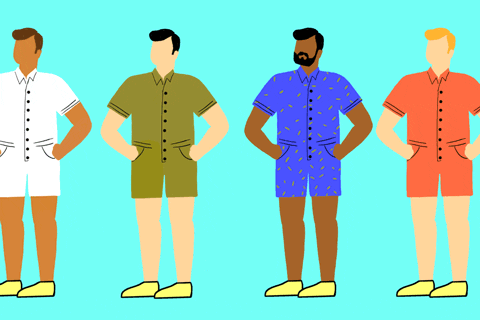 Naturally, the internet blew up with comments from people who are excited about the RompHim, as well as those against it. Comments range from outright derision to enthusiastic fervour.
https://twitter.com/KellenTV/status/864230558653702147
http://twitter.com/nstewart1995/status/864203044019466241
http://twitter.com/KekeMonroe_/status/864617787775496192
http://twitter.com/TrivWorks/status/864221989388525568
Is it you?
Guys, worried about whether you will look good in it? The men who founded the RompHim are ever ready to assuage your fears. The design apparent flatter all bodies.
"We tested our RompHims on guys of all shapes and sizes to make sure we offer something for everyone. We promise that once you put it on, you won't wanna take this thing off," they state.