Carrie Fisher, who rose to fame as Princess Leia in the Star Wars films died on Dec 27, reports People magazine who cited the family's publicist. She was 60.
At statement from her family spokesman Simon Halls read, "It is with a very deep sadness that Billie Lourd confirms that her beloved mother Carrie Fisher passed away at 8:55 this morning."
Fisher suffered heart problems on a flight from London to Los Angeles on Dec 23 and was undergoing treatment in the intensive care unit of an LA hospital.
Initial reports stated that she was in critical condition and this caused an outpouring of well-wishes from her fans and those who worked with her on the Star Wars movie franchise.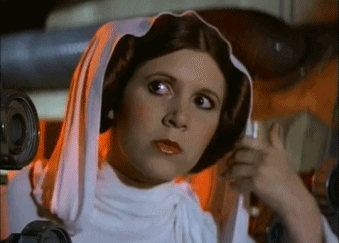 In her earlier years, Fisher endured drug addiction and stormy romances with show business heavyweights. She also wrote the semi-autobiographical novel Postcards From The Edge, that was made into a movie starring Meryl Streep in 1990.
https://twitter.com/HamillHimself/status/813816434073579521
Her death came a month after the actress and author made headlines by disclosing that she had a three-month love affair with her Star Wars co-star Harrison Ford 40 years ago.
Fisher revealed the secret to People magazine while promoting her new memoir, The Princess Diarist, just before it went on sale. The book is based on Fisher's diaries from her time working on the first Star Wars movie.
Fisher said the affair started and ended in 1976 during production on the blockbuster sci-fi adventure in which she first appeared as the intrepid Princess Leia. Ford played the maverick space pilot Han Solo.
"It was so intense," Fisher told People. "It was Han and Leia during the week, and Carrie and Harrison during the weekend." She was 19 and Ford was 33 at the time of the affair.
https://twitter.com/realbdw/status/813810860636471296
https://twitter.com/ADaniels3PO/status/813816557776179200
"How could you ask such a shining specimen of a man to be satisfied with the likes of me? I was so inexperienced, but I trusted something about him. He was kind," she wrote of Ford in the memoir, the latest of several books Fisher authored over the years.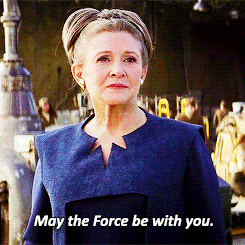 Fisher reprised the role in two Star Wars sequels. She gained sex symbol status in 1983's Return of the Jedi when her Leia character wore a metallic gold bikini while enslaved by the diabolical Jabba the Hutt.
She returned last year in Disney's reboot of the Star Wars franchise, The Force Awakens, appearing as the more matronly General Leia Organa, leader of the Resistance movement fighting the evil First Order.
Star Wars fans also got a glimpse of her in the recent Rogue One movie where a digital version of a young Princess Leia was seen.
Source: Reuters