Here are 10 celebrities who made scrolling through social media pages that much more interesting.
Taylor Swift
Taylor Swift can do no wrong. Everything the country-turned-pop princess did was gold in 2014. Her Red Tour, which included a stop in Malaysia (tickets sold out in matter of hours), was one of the biggest earning concerts in 2014, making US$133mil (RM46mil) in sales of tickets and merchandise.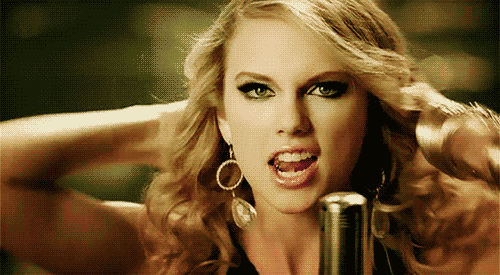 Her pop-tinged album, 1989, became the biggest selling album of the year, shifting 1.2 million copies in the United States in the first week of release.
And when it came to fashion, Swift looked like a million dollars each time she was photographed leaving the gym in New York City, the city which also chose her to be its new official spokesperson, much to the chagrin of many true blue Manhattanites. But, you know Taylor Swift, when it comes to haters, she just "shake it off, shake it off".
Ariana Grande
She has starred in two hit series on Nickelodeon (Victorious and Sam & Cat), released a No.1 album in 2013 (Yours Truly), but it wasn't until this year that Ariana Grande hit it big time.
The petite girl with the big voice – and bigger hair – can be heard on radio all year long thanks to clever collaborations that led to ear worms such as Problem, Bang Bang and Love Me Harder.
Even hard-hitting rumours of her diva antics couldn't stop Grande's ascend to superstar level.
Jun Ji-hyun
Anything with South Korean actress Jun Ji-hyun's stamp of approval is bound to make it big. Apart from making My Love From The Star one of this year's most-watched K-dramas, the A-lister is solely responsible for launching a series of cultural fads across the globe.
From making it desirable to nurse a cold winter's night with fried chicken and beer (what is called the "Chimaek Fever"), Jun also made every article of clothing she wore explode in sales after each episode aired.
Girls' Generation
No one saw this coming: Girls' Generation, one of K-Pop's most influential girl groups, dropped a bomb in September by giving member Jessica Jung the boot.
The popular singer was apparently ousted for focusing too much on her personal interests, which include developing a new fashion line, BLANC.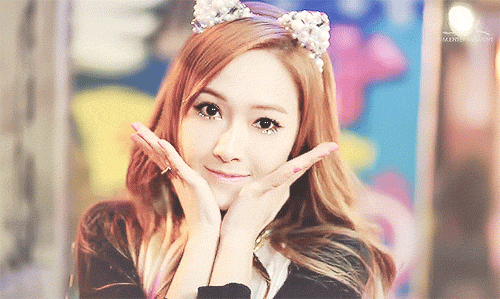 We don't know if the girls have been at it for months, but to fans, it was almost as if Jung was erased overnight from the groundbreaking (and originally) nine-member band.
Shila Amzah
Shila Amzah's music career in 2014 has been a mixed bag. Earlier in the year, the homegrown singer sang her way to third place in I Am A Singer 2, a reality talent competition in China which comprises established artistes from around Asia.
During the show, Shila faced a setback when netizens in China lambasted the Patah Seribu singer in relation to the #MH370 tragedy. Though she did not clinch the top prize, Shila was calm in the eye of the storm and proved she could hold her own when singing alongside music heavyweights in the international arena.
However, in September, following her first solo concert in Malaysia, the 24-year-old songbird courted controversy after reposting a fan-made image which lauded the Chinese press for their extensive coverage of the concert while the Bahasa Malaysia media was questioned for focusing more on Shila's personal life and offering little support for her musical endeavours.
Awie
Local rocker-turned-actor Awie made headlines after he was charged under the Penal Code with voluntarily causing grievous hurt to wife Rozana Misbun in July.
The 46-year-old star is keeping himself busy despite the ongoing court case, taking on projects such as the re-staging of Supermokh The Musical and Takhta 3 Ratu as well as promoting action-comedy flick Dollah Superstar. He also has two films planned for next year.
Kim Kardashian
The dust never settles when it comes to global personality Kim Kardashian. After her elegant cover on the April issue of Vogue US with Kanye West which inspired tonnes of hilarious spoofs, came their nuptials in May which became the perfect setting for the world's most liked Instagram photo (2.4 million).
In November, the 34-year-old celebrity bared her derriere and then some on Paper magazine. It's inevitable. Come 2015, Kim will rule the world.
Matthew McConaughey
Receiving buzz from the beginning of the year for his performance in Dallas Buyers Club, McConaughey went on to win the best actor award at the Golden Globes and Academy Awards.
Then he turned his sights on TV and gave a winning performance in the HBO series True Detective (which earned him an Emmy nomination).
All we can say to his success this year is:
Chris Pratt
Being in two of the best-loved movies this year (The Lego Movie and Guardians Of The Galaxy) pretty much made Pratt a bona fide movie star.
These days, he looks the part, too, having solidified his physique. Even though he has gained this new status, he has not lost any of his sense of humour which is evident in his roles. Next stop for Pratt is Jurassic World.
Angelina Jolie
She got married this year. She directed a film (Unbroken) that no one thought would get made, and missed the premiere for it when she came down with chicken pox.
She was made an honorary dame by Britain's Queen Elizabeth II for her campaign to end war zone sexual violence.
All of this while still holding the post of UNHCR Special Envoy and mother to six children. And her rumoured desire to quit acting? Squash it like a bug because she is playing Cleopatra next.