When it comes to health and fitness inspiration, seniors might not be the first group of folks that come to mind.
However, many older adults defy the odds and inspire others with displays of strength, determination, and positivity.
Having a tough time motivating yourself to get fitter? These individuals might just be the encouragement you need.
Oh Teow Beng @ Uncle OhThink you're too old for boot camp fitness regimes or triathlons? You haven't met Ow Teow Beng.
The 69-year-old's workouts would likely leave many fitness buffs in their 20s or 30s gasping for air. Oh's chief routine is thrice-weekly high-intensity interval training (HIIT) – exercises that alternate between intense and lighter routines.
Uncle Oh, as he's affectionately known, says the vigorous workouts naturally keep him fit. "No aches and pains so far!" he laughs.
"But boot camp training isn't for everyone," he cautions. "You need a fair bit of body and cardio strength, and I don't overexert. I might do four instead of five reps occasionally. You must know your limits."
The self-professed "crazy old man" leads a highly active life. He has participated in several Port Dickson Triathlons and road cycling events.
"I wasn't as active when younger but encouraged my son to take part in marathons and cycling competitions. He eventually pulled me into these events."
Even when not competing, Uncle Oh's social life could appear outlandishly physical. Before lockdown restrictions, he often participated in weekend cycling and walking excursions with friends."We've cycled to Jenjarum and Sekinchan and walked as far as Klang and Kepong, sometimes to try out popular food places or durians! What can I say? We're a bunch of crazy old men, but it's all for fun!"
Diong Swee Gaik Diong Swee Gaik was in her 20s when she took up the traditional Japanese martial art of Aikido to keep physically active. Two decades later, she decided to pursue another Japanese martial art, Kendo, rather than take a step back.
While the shared heritage between the two martial arts made the transition a little easier for Diong, the changeover also proved to be a winning one.
She would eventually represent Malaysia in international kendo competitions, then in her mid-40s.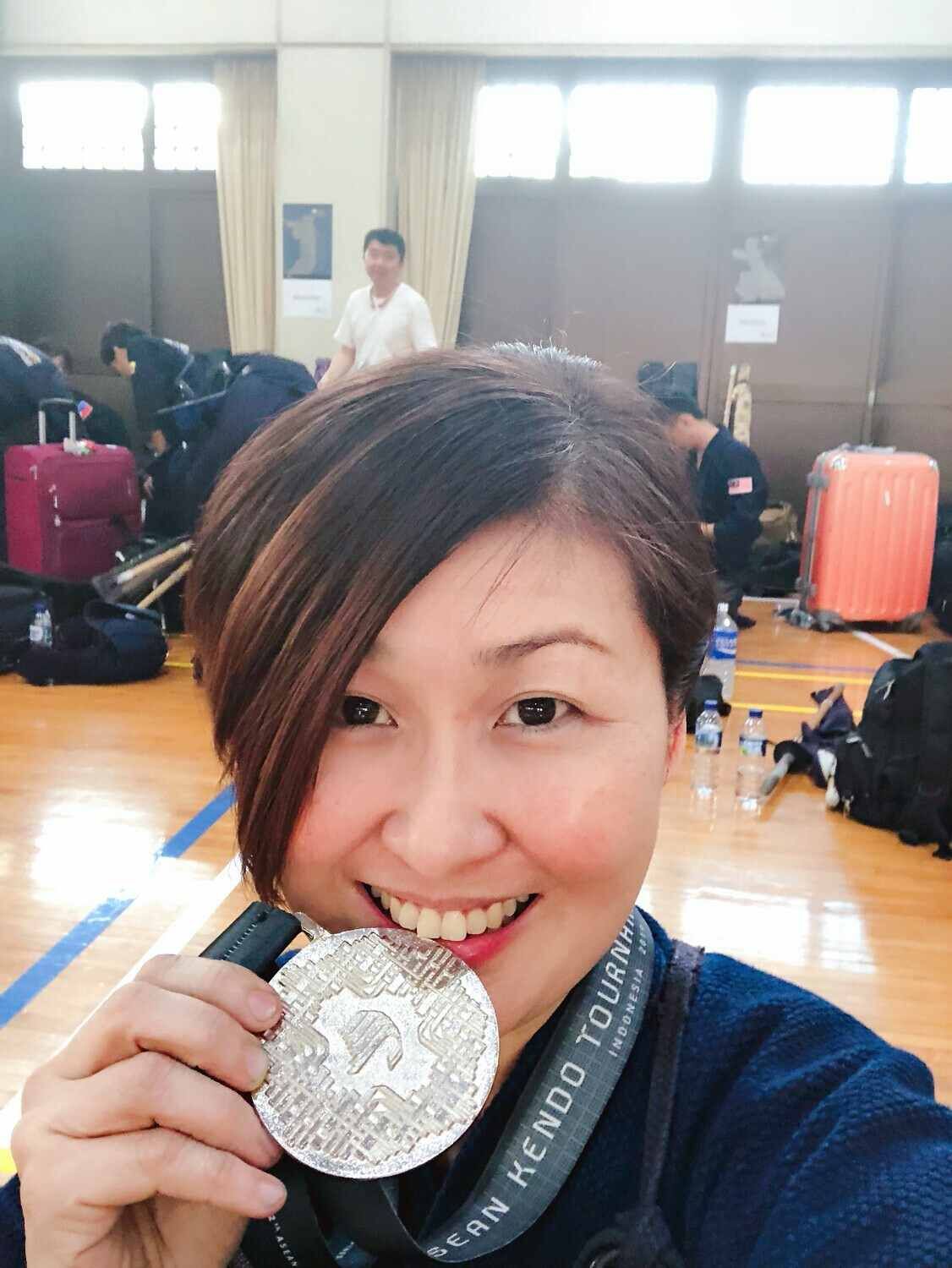 Diong is all smiles with her ladies' team silver medal from Jakarta's 2019 Asean Kendo Tournament. - DIONG SWEE GAIK/Amazing Seniors
"I trained at the Japan Club, where the national Kendo team also trained," Diong recalls. "Not long after, a few athletes encouraged me on to qualify for my 'bogu', the protective armour that exponents wear, so I could train with them," she adds.
The training opportunity didn't initially guarantee her a spot in the national team, "but it meant I could train at their level, and that was priceless!"
A year after earning her 'bōgu', Diong competed in the Asean Kendo Tournament in Bangkok. Her national team stints include the 2018 World Kendo Championships in Korea and the 2019 regional tournament in Jakarta, where the ladies' team bagged silver.
She doesn't take carrying the national flag lightly.
"Even as a rookie in my 40s with the national team then, I had to put in twice the effort. I've given it my all."
Away from competition, the 53-year-old says her fitness routine is more intense now than ever. "I run, do HIIT exercises and dance cardio. I've picked up yoga, too. After five days of intensive training, I take a day for stretching with yoga. I rest on the seventh day.
"The critical thing to remember is to keep the body and mind constantly moving. When younger, we challenge and set goals for ourselves. Keeping moving means participating in some physical effort at least 30 minutes a day. It doesn't matter what you do. Even on your laziest day, it'll give you the benefit of oiling those joints."
This article was contributed by Amazing Seniors, a digital platform for seniors.
Subscribe now to our Premium Plan for an ad-free and unlimited reading experience!