While I love going to the cinemas, getting there can be cumbersome sometimes. There's traffic jam and parking to think about, turning what's supposed to be a fun, relaxing experience into a rather stressful and expensive affair.
But I'll let you in on a secret. There is one cinema I like going to – GSC on the fourth floor of Summit USJ – and here's why:
1. Cheap movie tickets
Did you know GSC Summit USJ's ticket prices are the lowest among GSC cinemas in the Klang Valley? A blockbuster 2D movie ticket costs RM14 while it'd normally cost RM18 at prime locations elsewhere.
(The only other GSC cinema in the Klang Valley offering the same ticket at RM14 is Klang Parade.) And on Wednesdays, a blockbuster 2D movie ticket is only RM8.50! Talk about a bargain!
2. Watch with comfort
GSC Summit USJ is lookin' good ... It received a facelift last year, sporting a shiny new entrance, foyer and toilets. Also, the seats have 20% more legroom in all seven cinema halls. *stretches legs*
3. A whole new world
Summit USJ itself completed its extensive two-year renovation last year, which cost RM70.48mil. Besides a new sleek design on its exterior, the floorings, ceilings and facilities inside like the escalators, travellators and CCTV cameras have been upgraded.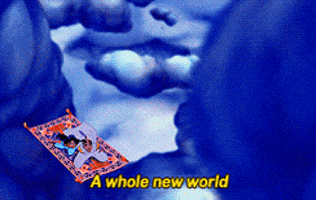 4. Cheap parking rates
Exorbitant parking rates can cost just as much as a single movie ticket sometimes. Parking at Summit USJ is easy on the wallet at only RM1 for the first two hours. The subsequent two hours cost RM1 and each subsequent hour after is RM1 (maximum RM10 a day).
On weekends and public holidays, it only costs RM3 per entry! That means you can watch two back-to-back movies and not break the bank.
5. Take the train
If you don't drive or simply can't be bothered to brave through the jam, Summit USJ is just a train ride away. The USJ 7 LRT stop on the Kelana Jaya line is within walking distance to the mall.
The BRT Sunway line also has a stop here, connecting residents at the Sunway area to the mall.
6. Bargain hunters' paradise
After watching a movie, you might want to go for a walk and do a little shopping.
Summit USJ's Main Concourse area at the Ground Floor is always home to one warehouse sale or another. From books to branded goods, Summit USJ is a bargain hunters' paradise.
7. Small on size, big on fun
So the movie is over and you just don't feel like going home yet. Pay a visit to MinNature Malaysia, the world's third largest permanent indoor miniature and trains exhibition, situated on the same floor as GSC.
You can witness a variety of miniature models of buildings and landscapes at MinNature Malaysia such as a picturesque countryside inspired by Tanah Rata, Cameron Highlands and the historical Dataran Merdeka.