2016 was in many ways a rough year for Hollywood. An unusual number of high-profile deaths – Gene Wilder, Patty Duke, Garry Shandling, Alan Rickman, Prince, Anton Yelchin, Carrie Fisher, and Debbie Reynolds – left the industry heartbroken.
On the big screen, despite a record year at the US box office (thanks to Disney), something felt truly stale about many of this year's massive studio tentpoles.
With a few exceptions, like Finding Dory, the theme of 2016's blockbusters could best be summed up as: It was better last time. There's been a long-brewing debate about the consequence of so many sequels on the long-term health of the movie business. But last year suggested that by killing original stories, Hollywood has also destroyed creativity (or at least interesting voices or points of view).
Here are 12 of the biggest disappointments in film.
1. The BFG (US box office: US$55.5mil)
Steven Spielberg's adaptation of the beloved Roald Dahl young-adult novel about a Big Friendly Giant turned out to be a big career bomb. Maybe that's because the movie couldn't decide its target audience: Children, adults, or fans of Harry Potter. The book's most grotesque elements were axed, in favour of a sugar-coated plot that played like the adventures of Hagrid and Hermione.
2. Zoolander 2 (US$28.8mil)
Ben Stiller waited 15 years for a second chance to strut down the catwalk as Derek Zoolander. But his parody wasn't updated for a culture that eagerly consumes the latest frocks during Fashion Week, the Met Gala, and Project Runway. This sequel was so stale that not even a cameo from Anna Wintour could save it.
3. X-Men: Apocalypse (US$155.4mil)
The critics sharpened their knives for Batman V Superman: Dawn Of Justice and Suicide Squad, but for me the worst comic book movie of 2016 was this never-ending montage of explosions from director Bryan Singer. If the franchise, now nine movies in, is to survive past Hugh Jackman's retirement next year, it desperately could use some fresh blood, both behind and in front of the camera.
4. and 5. Batman V Superman: Dawn Of Justice and Suicide Squad (US$330.4mil and US$325.1mil)
Warner Bros' big play to take on Marvel Studios with their DC Comics franchise didn't go exactly as planned. While both tentpoles ruled the box office, there are questions about how well future chapters can perform, unless quality control rises – fast. Fans griped about Ben Affleck's stiff interpretation as the Dark Knight and director Zack Snyder's cheap video game cinematography.
Meanwhile, if you blinked, you could miss Jared Leto as the Joker, in the superhero heavy Suicide Squad.
6. The Huntsman: Winter's War (US$48mil)
Only in a male-dominated Hollywood would an executive cook up the idea to make a sequel to Snow White – without our hero (played by Kristen Stewart) from the 2012 hit. Even worse, characters keeps mentioning Snow White's name throughout the entire movie, and we never got a glimpse of her.
7. The Legend Of Tarzan (US$126.6mil)
The loincloth curse continues. Director David Yates couldn't replicate his Harry Potter success with Tarzan, a joyless action movie starring Alexander Skarsgard.
8. Independence Day: Resurgence (US$103.1mil)
Do movie stars matter? It's never been more difficult to answer that question. While Jennifer Lawrence couldn't save Passengers, having 20th Century Fox toss out an Independence Day sequel, 20 years later, without Will Smith was never going to work. But at least the movie gave us a woman president, played by Sela Ward.
9. Alice Through The Looking Glass (US$77mil)
Our Lewis Carroll ingenue returns to Wonderland, but audiences weren't eager to follow. This superfluous sequel posed a less than wonderful prospect for Disney – Johnny Depp (as the Mad Hatter) has lost his magical franchise touch.
10. Money Monster (US$41mil)
On the plus side, the thriller directed by Jodie Foster is based on an original idea. But of course, in 2016, even new stories feel like we've seen them before – quietly cobbled together from Inside Man or Hostage. Julia Roberts, as a TV news producer trying to protect her host (George Clooney) from a crazed gunman, deserves better.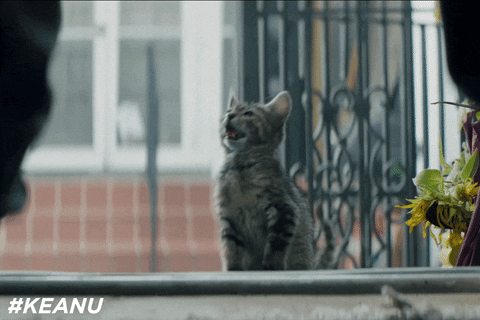 But at least Roberts wasn't wearing an insane wig in Money Monster. After this year, it's understandable why the ex-biggest movie star in the world has decided to surrender, like everybody else, and try her hand at TV. Garry Marshall's final film, a collection of vignettes with characters too thin for a sitcom, makes Valentine's Day look like Breakfast At Tiffany's.
The trailer, which centered on a cute cat, looked funny. But after a badly received midnight premiere at SXSW, this buddy action-comedy starring Keegan-Michael Key and Jordan Peele failed to launch the Comedy Central sketch duo into movie stardom. – Reuters/ Ramin Setoodeh