Rumoured for months, the return of Full House now seems certain. Netflix hasn't officially announced the project yet, but according to TVLine, the 1990s sitcom is "this close" to returning as Fuller House (in reference to the original series Full House), with episodes focusing on two of the characters only.
In 1987, ABC introduced viewers to Danny Tanner, a widower raising three daughters, DJ, Stephanie and Michelle, on his own. To help him out, his best friend Joey (Dave Coulier) and his brother-in-law, Jesse (John Stamos), move in with him.
The family's eldest daughter, DJ, played by Candace Cameron Bure, would be the star of Fuller House, accompanied by her best friend, Kimmy Gibbler, once again played by Andrea Barber. According to TVLine, Bob Saget, John Stamos and Dave Coulier would all make guest appearances.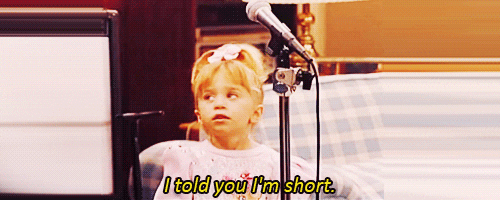 Netflix has chosen not to comment on this potential revival but has, however, announced the release of Montauk, a new drama series scheduled for 2016. The story, about the mysterious disappearance of a young boy, will take place in Montauk, a town on Long Island, in the 1980s.
The subsequent investigation will lead police to supernatural forces and a very unusual young girl. Shawn Levy (Night At The Museum) will produce the eight episodes Netflix has ordered.
Netflix also announced With Bob And David, a new sketch comedy show from Bob Odenkirk, star of Better Call Saul, and David Cross, of Arrested Development fame.
Next year, Netflix subscribers will also have access to the fourth season of House Of Cards, the second of Bloodline, as well as adaptations based on Marvel characters Luke Cage and Iron Fist.
In the meantime, the streaming service already has a pretty full programme schedule which includes the release of Daredevil (April 10), Grace And Frankie (May 8), Sense8 (June 5), the third season of Orange Is The New Black (June 12), Wet Hot American Summer (July 17),A.K.A. Jessica Jones, Marseille and the continuation of Marco Polo.
(Netflix is not available in Malaysia but local broadcasters have picked up some of the service's original productions like House Of Cards.) — AFP Relaxnews
Join our Telegram channel to get our Evening Alerts and breaking news highlights