JUNIOR READING ROOM
The latest from a TV-star-turned-children's-author, a tour of ancient Greece and its gods, plus middle child mayhem.
A Grimm Warning (The Land Of Stories #3)
Author: Chris Colfer
Publisher: Little, Brown, 471 pages, fiction
STAR of hit TV music series Glee Chris Colfer began his foray into writing in 2012 with The Wishing Spell featuring fraternal twins Alex and Conner Bailey who fall into a world in which the fairy tales they grew up reading come alive.
In this third book, Conner is settling into school, thinking his days of adventuring among fairytales are over, while sister Alex is training hard to step into her role as fairy godmother and lead the fairy council. Then Conner discovers a startling clue in a Grimm Brothers tale telling of danger to the Land of Stories, and the siblings find themselves in the thick of it once again – and this time, they have to save both the magical and unmagical worlds!
Percy Jackson's Greek Gods
Author: Rick Riordan
Publisher: Disney-Hyperion, 336 pages, non-fiction
AUTHOR Rick Riordan expounds on the creation myths and gods of the ancient world that he has used so successfully in his fiction series. But this is history like you've never heard it told before because he uses the voice of his well-known hero, Percy Jackson, to tell the stories of everyone from Apollo to Zeus.
"If you like horror shows, blood baths, lying, stealing, backstabbing, and cannibalism, then read on, because it definitely was a Golden Age for all that," says "Percy".
Watch Out, Hollywood! More Confessions Of A So-called Middle Child
Author: Maria T. Lennon
Publisher: HarperCollins, 213 pages, fiction
TWEEN heroine Charlie C. is back in a sequel to The Confessions Of A So-called Middle Child (2013). The adventures of Charlie and the gang – Angus, Thongs, and Perfect Snogging – provide a peek into middle school (ie, lower secondary school), bullying and mean girls.
In this latest instalment, Charlie has to deal with her sudden celebrity status and auditions for a television series. But a little white lie might just jeopardise her relationships with her friends AND the handsome Bobby she's been crushing on for forever. Will this funny middle child let fame get to her head?
365 Days Of Wonder
Author: R.J. Palacio
Publisher: Corgi Books, 431 pages, fiction
IN The New York Times bestselling novel Wonder (2012), we were introduced not only to protagonist Auggie Pullman, the boy with the strange face, but also to Auggie's heart-warming English teacher Mr Browne and his love of precepts (or, basically, words to live by).
This latest addition to the Wonder world comprises a collection of quotes and words of wisdom, one for every day of the year. The quotes run the gamut from funny and thoughtful to inspiring words celebrating kindness, hope, the good in humanity, and the strength of people's hearts. Quotes from characters in Wonder are featured in this book as well as those from famous personalities ranging from Roald Dahl and John Lennon, to Popeye and Anne Frank.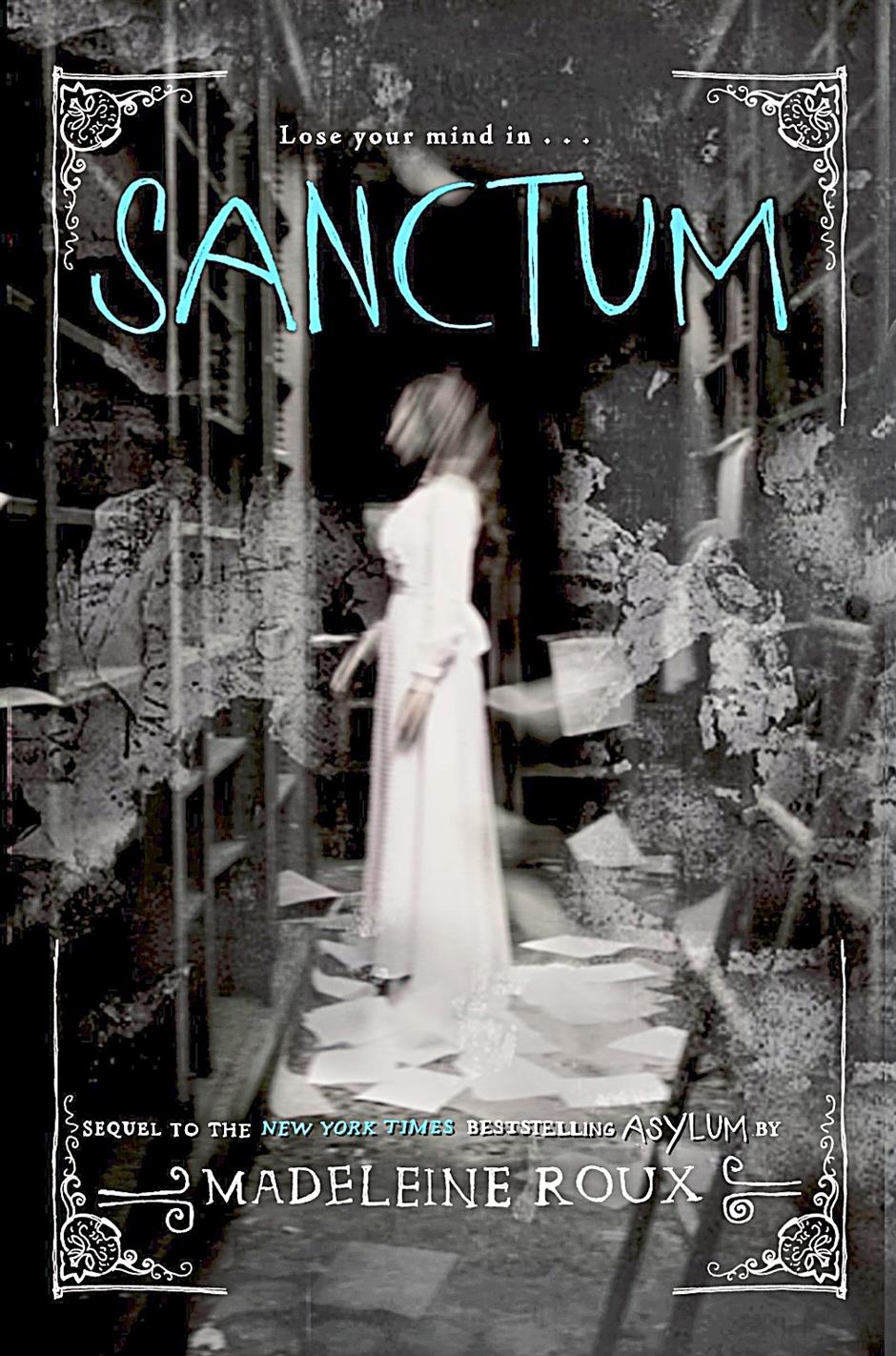 Sanctum (Asylum #2)
Author: Madeleine Roux
Publisher: HarperCollins, 343 pages, fiction
IN this sequel to Asylum, Dan, Abby and Jordan are trying to deal with the trauma of the summer they shared in the Brookline museum.
They want to move on – but someone wants to keep the terror alive and is sending the scared teenagers photos of a spooky-looking olden-day carnival. When Dan receives coordinates to an area in the town near Brookline, the trio decides the only way to end the nightmare is to return to New Hampshire College. There they discover that the travelling carnival in the photos is not just real – it's right there on campus, having returned for the first time in years, hiding dark secrets of its own. Like the first book, this one is also illustrated with real vintage photos. – Compiled by Lim May Lee & Nasa Maria Entaban