A MAJOR event in the fisheries industry is set to take place in Busan, South Korea this Nov 6 to 8.
Known as the Busan International Seafood and Fisheries Expo (BISFE) 2019, the event was first established in 1962 in Seoul to drive the development of the fisheries industry and the fishing villages in South Korea.
Shedding light on Korean seafood
BISFE is organised by the National Federation of Fisheries Cooperatives (Suhyup). The organisation was established in collaboration with the government to improve the lives of Korean villagers and fishermen by serving as the central forum for them.
Its business areas include extension services in supporting and developing projects that benefit the fishing community, such as marketing and supply in terms of expanding outlets across the distribution chain for purchasing, processing, sales and marketing.
There is also the Suhyup Bank, a cooperative bank that supports fishermen's production activities.
Today, Suhyup has 10 offices over the world. Its office in Malaysia, known as the Korea Seafood Trade Support Center (K•FISH), was established in June last year.
K•FISH is a national Korean fishery exports brand denoting safe and high quality fishery products that have passed the strict evaluation standards set by the Korean Ministry of Oceans and Fisheries (MOF).
The Korean government places rigorous requirements on usage of the K•FISH name to identify such products as premium seafood products.
In essence, K•FISH plays a key role in easing the penetration of Korean seafood products into the local market. It handles the marketing and production for new products and provides support for local distributors selling Korean seafood products.


Various business events are organised for visitors and participants.
From Korea to the world
Amongst the events K•FISH is championing include BISFE 2019, which is a platform for the Korean seafood industry to establish networks and working relationships with industry players and peers from all around the world. This year, BISFE will feature 420 exhibitors from 27 countries.
The largest leading seafood and fisheries exhibitions in Korea, BISFE has been recognised by the Global Association of the Exhibition Industry (UFI) as a promising trade show. The expo has also has been approved by the Korean Ministry of Trade, Industry and Energy for 10 consecutive years from 2008 to 2018.
BISFE gives seafood and fishery industry suppliers the opportunity to forge partnerships and expand their export markets.
Attendees can expect several beneficial activities that help enhance their business ties and widen business opportunities, such as the K-Seafood B2B business meeting, overseas export business meeting, domestic business meeting, big buyer business meeting for marine biology and an industrial tour specially arranged for overseas buyers.
Attending or participating in BISFE would greatly benefit Malaysian industry players as it is a practical platform to meet leading companies and powerful buyers as well as both Korean and overseas exhibitors. Some other business events organised to help them make the most of the expo include a buyer-matching programme.
Five popular Korean seafood products will be showcased at BISFE 2019, including flounder/flat fish, abalone, oyster, gim/seaweed (laver) and eomuk (Korean fish cake).


The flounder has a light and simple taste.
Known as a treasure chest of protein with a light and simple taste, the flounder – commonly referred to as flat fish - is a white fish with high protein content, Omega-3 and collagen. It is also low in fat. Korea is the number one producer of cultivated flat fish worldwide, with K•FISH flat fish produced in the best possible growing environment and backed by the best aquaculture technology.
Aside from the flounder, abalone is also high in protein and low in fat, as well as rich in minerals and vitamins. As it feeds on ocean superfoods, it is nutritionally almost perfect. Quality abalone is fleshy and blemish-free with a glossy appearance. K•FISH abalone is available both fresh and as a processed product.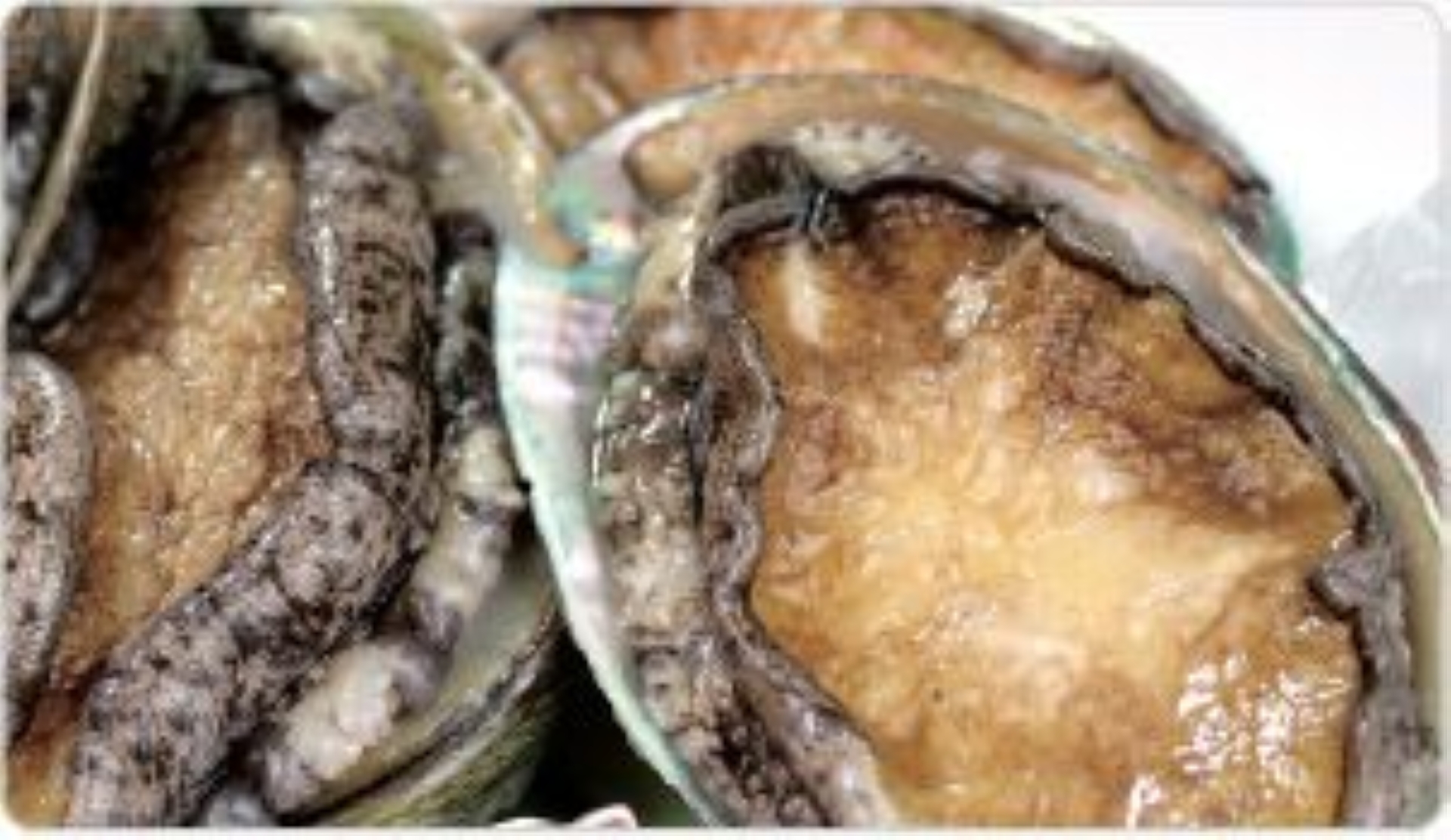 Abalone is nutritionally almost perfect.
Known as "the milk of the sea", oysters have a high nutrition and protein content. Korea's southern seas have been certified by the US Food and Drug Administration (FDA) as a designated area for harvesting oysters.
To differentiate quality oysters, look for those with firm and lustrous meat that looks bright and clear with a milky gloss. As K•FISH frozen oysters are flash frozen at -18°C, the fresh and firm texture is restored once defrosted.


Quality oysters have firm and lustrous meat that looks bright and clear with a milky gloss.
Another seafood product from Korea to look out for is gim, better known as laver, which is poised to be the next generation of superfood. Gim grows in clean waters under very specific conditions. Quality gim, such as K•FISH dried gim, is glossy black and crispy in texture.
As for nutritious snacks for all, look no further than eomuk (Korean fish cake), as it is a good source of protein and is made from a combination of different varieties of fish. K•FISH eomuk is thoroughly evaluated for the best texture and elasticity, using the most advanced freezing technology to ensure it retains a fresh, delicious taste when thawed.


Eomuk (Korean fish cake) is a nutritious snack for everyone.
Supporting local distributors
In carrying out its role in supporting local distributors, K•FISH will be bringing an industry group to BISFE 2019.
Benefits for the attendees include an economy round-trip flight ticket for one representative, three nights' accommodation, free drinks per day in the trade conference hall as well as interpretation services from Korean to English, Mandarin, Japanese and Thai.
This is among the opportunities K•FISH creates to put local distributors in touch with Korean suppliers. More local distributors and interested buyers are welcome to get in touch with K•FISH and join the growing family of companies that are benefiting from the support given by the company. K•FISH will also be participating in the next BISFE in 2020.
*For details, K•FISH can be contacted at 03-2732 8411 or email kfishklmy@gmail.com
Subscribe now to our Premium Plan for an ad-free and unlimited reading experience!