DINERS can embark on a gastronomic journey around Malaysia as The St Regis Kuala Lumpur revisits its Malam Warisan Melayu buffet.
This year's buffet spread will highlight the unique taste of local herbs and flowers which are being used in an array of heartwarming dishes from the 14 states.
These include Malaysia's national flower the bunga raya (hibiscus), bunga betik (papaya flower), bunga kantan (torch ginger flower), roselle and jantung pisang (banana blossom).
The menu prepared by executive sous chef Azizi Taslim and his team is a culinary journey of heritage.
The dishes served on rotation include Kampung Baru "Kambing Golek" marinated with Yoghurt and Roselle Flower, Melaka Asam Pedas with Snapper, Ladies' Fingers and Daun Kesum, Kelantan-roasted Percik Chicken with Kencur, Perak Signature Short Ribs Rendang Tok with Tongkat Ali and Negri Sembilan Masak Lemak Itik Salai with Pucuk Maman.
The Ramadan menu, which is available now until April 21, is being served at the hotel's The Reading Room on Level 2, from 6.30pm to 10.30pm.
The dinner is priced at RM275nett per adult and RM138nett per child.
There is also a Warisan Melayu Signature Takeaway Box, priced at RM488nett for two persons.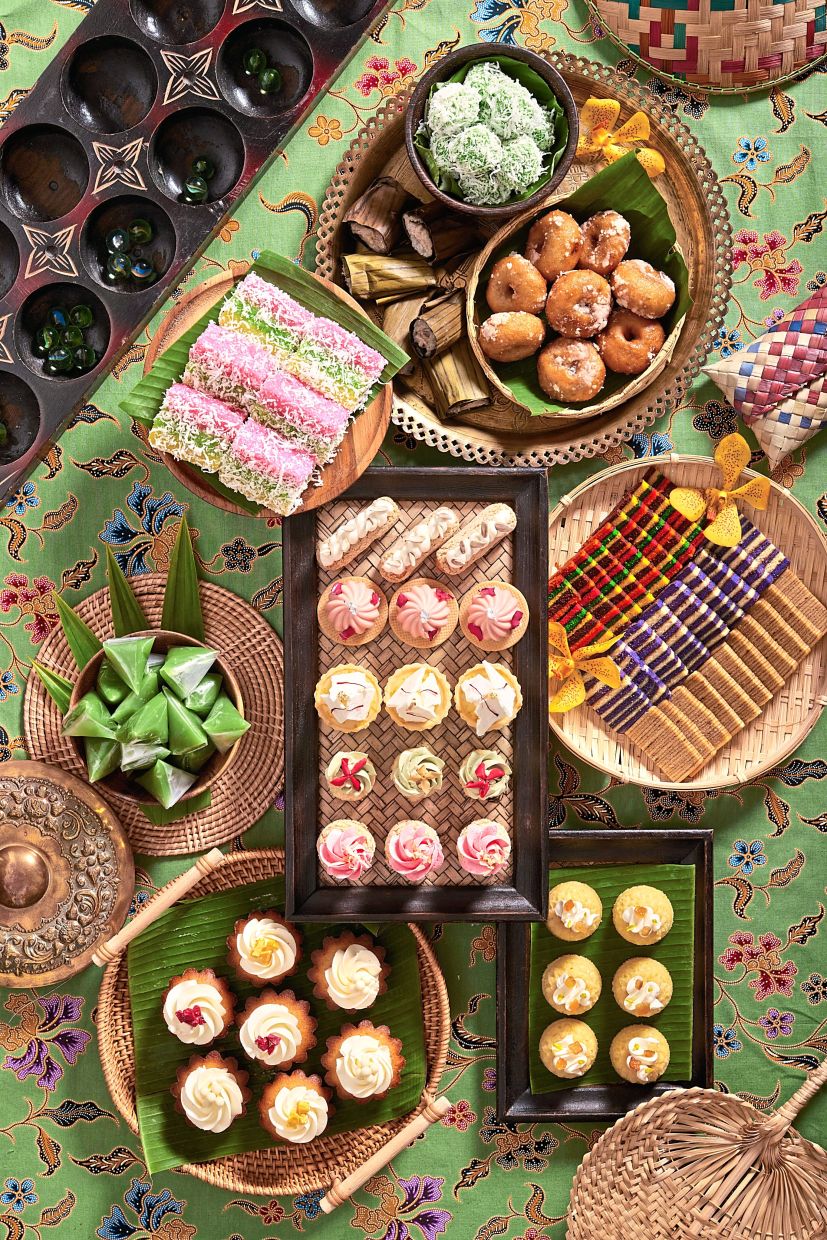 The St Regis Kuala Lumpur's buka puasa buffet focuses on the unique taste of local herbs and flowers in recipes.
The takeaway set includes Johor Nasi Briyani Gam with Raisin Inai and Cashew Nut and Tampin Spicy Coconut Gravy with Smoked Duck "Masak Lemak Itik Salai" for main course, three types of appetisers and a dessert.
Meanwhile,the House of Warisan Melayu gift box sets offer options for gift giving.
Selected items come with an exclusively designed traditional olive green batik wrap.
Gift boxes containing various biscuits and other baked treats, sambal and jeruk options are priced from RM398nett per box.
For reservations, call 03-2727 6696 or email dining.kualalumpur@stregis.com.
Subscribe now to our Premium Plan for an ad-free and unlimited reading experience!