There is increasing awareness in Malaysia that corporate responsibility (CR) initiatives must be embedded into the overall business strategies of companies. It was the highlight of the recent StarBiz-Institute of Corporate Responsibility (ICR) Malaysia forum, which comprised panellists Khazanah Nasional Bhd managing director Tan Sri Azman Mokhtar, IJM Corp Bhd

managing director Datuk Krishnan Tan, HSBC BankMalaysia Bhd deputy chairman and chief executive officer Irene Dorner, and Astro

TVchief executive officer Rohana Rozhan. The lively forum was moderated by ICRMalaysia chairman Datuk Johan Raslan. .
StarBiz-ICRM forum: Getting Corporate Responsibility on the CEO AgendaPart 1Part 2Part 3Part 4Part 5
Question: Is corporate responsibility (CR) a task of the communications/human capital department or should it be the agenda of the chief executive officers (CEOs) and if so, why?
Rohana Rozhan: Every company has done some form of CR programmes or projects in their own way. The CEO has to play a role by emphasising that CR needs to be looked at holistically. It has to be embedded into the DNA of the company and not viewed as individual projects.
The CEO has a role to play by embedding it into the company's strategies and everyday life. The agenda/tone has to be set by the CEO but ownership has to be by the whole organisation.
Irene Dorner: The CEO's role is vital – it has to be more of a walk the talk for the CEO. In HSBC, all the global CEOs have a platform on CR in their own country. This is because it comes from the very top. So much so that it is a fundamental part of our brand.
In our current strategic plan, making profits is no longer enough. We aim to be a leader in the responsibility, social and charitable aspects. This is swept up in a statement of sustainability.
Unless the CEO is seen as practising CR, there is not much chance of the whole organisation doing it.
Datuk Krishnan Tan: Most CEOs in corporate Malaysia have been driving some aspects of CR, probably not in such an all-encompassing framework but it is evolving.
From day one, the founders of IJM have set the foundations for us to run the business properly – it is conscionable ethics.
These days, stakeholders want us to calculate the return on stakeholder equity and identify what we are doing for society.
There is a realisation that CEOs have to play a bigger role, otherwise some aspects will be done really well and others not.
CR needs to be looked at in a more holistic manner rather than just leaving it to the corporate communications department and company secretary.
Tan Sri Azman Mokhtar: CR is going back to its roots and covers ethics and governance at the heart of it, so CEOs would need to be in the forefront.
The shareholder economy versus stakeholder economy debate has been ongoing over time.
There are so many problems on the planet that the stakeholder economy will remain with us for a long time and rightly so.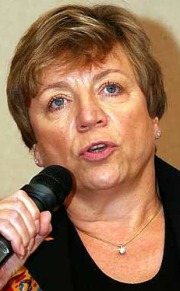 We can't rely on governments, corporations and non-governmental organisations alone, so collaboration is important in the CR space.
Q: Could CR become just another opportunity for CEOs to engage in branding and public relations?
Azman: I don't think so. A lot of people will join organisations that they are comfortable with and where they can contribute. They can tell when the CEO and company is a fake and not walking the talk.
Dorner: I believe in taking all CR issues seriously and making a contribution is simply the right thing to do. You will get found out instantly if you use CR as a bandwagon.
Q: Do shareholders and stakeholders ask if CR is affordable?
Rohana: There are different challenges for the CEOs and management at different gestation points of a company. In our business, all the investments are up front from day 1.
CR should be embedded into our business culture, it is not a choice but something we have to do because it is what our stakeholders demand of us.
We have a scholarship programme that supports the local media, creative and production industries. We provide scholarships to the families of our customers. To-date, we have 27 scholars and have allocated RM10mil for the scholarship.
We also involve our employees. When the scholars return, they go through an internship and we provide mentoring to them.
Going forward, we are going to focus on education and sports – to have the first ever Malaysian 24/7 sports channels and to bring Astro to schools.
It doesn't cost an arm and a leg to have these initiatives, it's just an extension of what Astro does.
Q: When your company expands to other countries, is there a need to maintain good governance overseas as well?
Tan: The fundamentals are still the same. If you have operations in a certain country, you still want to produce a good product and receive customer acceptance.
But we may have to modify some of the things we do there. The basic framework of CR initiatives will continue and modifications for the environment would need to be made from time to time.
Q: How does your chain of suppliers and partners form a part of your CR initiatives and how do you ensure that they are operating on the same principles as the company?
Dorner: In Malaysia, when we talk about sustainable lending, we are not trying to be difficult – we are not saying that we won't lend if you don't meet our high standards. We need to balance the needs of the present to make money and have a thriving society.
For example, we look (positively) at the RSPO (Roundtable for Sustainable Palm Oil) and in forestry, we have guidelines to ensure that the timber is certified as far as we can.
That pulls in our customers, lawyers, suppliers and accountants. It is also in my performance appraisal on an annual basis.
We also ask our suppliers to comply with our believes. For example, in our cafeteria, we no longer use foam cups, so we have to go to our suppliers and ask for something that is made of a sustainable fabric.
Azman: There are limits to how much companies can do in terms of CR. There must be proportionality and collaboration between companies and its supply chain when implementing CR initiatives.
Collaborations are needed because the problems are so great and society cannot solve them on its own.
We have a Silver Book, a guide for government-linked companies (GLCs) on how to clarify and manage social obligations and a Red Book, which looks at supply chains and suppliers.
But we have not done enough yet. Our aspirations are to be up there with the best.
Q: Do you look at CR in terms of how you earn your money or how you spend your money?
Tan: CR is a combination of earning and spending money. It's not so much about money being spent when CR relates to areas like governance or when money is put into a framework for quality control to ensure your products are acceptable in the market.
I don't see that as spending money. Effectively I feel they earn you a much better return.
Yes, there will be some amount of spending to implement CR initiatives but you are getting back what you are spending on a broader level, which ends up allowing you to do a lot more.
Dorner: As a bank we have to ensure that what we're doing is sustainable.
All our credit principles are directed towards making sure that everything, even our selling techniques, are done properly.
On how we spend it, if you're talking about purchasing electricity and so forth, then we are keen to ensure that our direct impact or footprint within society is correct.
It is within my key performance indicators (KPIs) – I have targets on waste, inputs/outputs – they are absolutely measurable.
Q: How do you make CR a part of your DNA to reflect commitment from the top, especially in terms of CR governance?
Dorner: You need to institutionalise some of the processes to make sure they keep going. Our public affairs department in Malaysia is responsible for making sure all our efforts are pulled together and that it's on our intranet.
We focus on a lot of things under the "HSBC Cares" banner. We are into education, the arts, sports and some disadvantaged areas.
We have a department in our head office called "Group Sustainability". They ensure you understand what your responsibilities are.
Their role goes beyond dealing with the environment, non-governmental organisations (NGOs) and forging relationships. It actually goes into measuring our carbon footprint.
Q: How do you balance your desire between working with ethical suppliers with the actual availability of those companies in Malaysia?
Dorner: Everybody has a different level of understanding of CR and the worst thing you can do as a big corporate is to come in and boss everyone around.
So you can't just say this is what I want and if you can't do it, you can't do business with me.
It is up to us to explain why we are behaving this way and hope that by making that connection, we can bring everyone together.
Azman: The words CR actually mean people, profits and planets. The procurement lever is actually a very big one, especially in the GLC space. You need to make sure there are ethical practices and that means talking about leakages, corruption and so forth. We try to hold up a torch on this.
Frankly, our country needs to evolve and be better in this space. We estimate 20 of the big GLCs spend RM50bil on procurement, so the numbers are huge.
Overall, we have not reached the standards of major multinationals. On institutionalisation, our attempts and mandatory guidelines for the group is in the Silver Book.
We are moving into the blurring of relationships among parties such as the Government, corporations, NGOs and other parts of the supply chain, which is a good thing because it implies collaboration.
Q: Do you agree as a CEO that the Government plays a role in complementing your efforts in CR? How would you be able to influence government policy?
Azman: Yes, up to a point as a major component of the business community and being government controlled.
The Silver Book comes under the Putrajaya Committee for GLC High Performance.
However, I should highlight that there is a governance principal within all these initiatives as the companies are listed entities and they have boards. A board can come back and say that the guidelines we have issued are not relevant for the company.
Social contribution and corporate responsibility is detailed in the book. And it is designed to be questionable and measurable.
Dorner: I was particularly struck by a statement made by one of our chairmen. He said HSBC is in 83 countries and we are guests in 82 of them. That puts a heavy obligation on us to behave properly and contribute. I think it is quite correct for the Government to be in the lead.
For HSBC, being here for 124 years means that we have to give something back. One of the things is to bring best practices from other parts of the world on a very neutral basis. There is a role to play for companies, interrelating with the Government.
Q: How would you rate the level of CR awareness and practices in the country in comparison with others? What are the key gaps we have and what can we do as corporate practitioners?
Rohana: Every company is at a different level of evolution. I don't believe Malaysian companies and their CEOs have the best practices in the CR space. Multinational companies (MNCs) have had 100 years of evolution. They have achieved a level of maturity.
The Government has taken a role in raising this as a national agenda – getting companies to start pulling together cohesively and putting a framework around it. This will start us benchmarking ourselves against global best practices.
I do not believe Malaysia is there yet. I believe everyone is aware of it now. Everyone will be very conscious about pulling together and reflecting internally what it means for their individual organisation within this space. I think that in itself is a good realisation.
Q: What advice would you give to a passionate CR champion in a company to get CR into the CEO's agenda?
Tan: The key is to say that it is part of the business process. If you spoke to any CEO who has not read enough about CR, his first impression is of course philanthropy.
The understanding of the scope of the CR process is not clear. It is important to get them to understand that the company is already doing it and how it can be enhanced in other areas or looked at it in a more structured way.
The founders of IJM have put in place a certain level of CR in the company in terms of good practices and processes, for example, the ISO certification. Over time, we've expanded it – we have 13 companies within the group that are all IS0-certified.
Next, we looked at the environment. So we went for the ISO 14000 certification. In our company, CR is beginning to catch on.
Rohana: If I were a passionate advocate of CR, one of the first things I would do is to get an appointment with the CEO. The easiest way to convince a CEO about CR is to make him realise that it is in furtherance of his KPIs.
In Astro, our KPIs are customer acquisition, managing content cost and viewership. If you look at the CR initiatives that we are doing, each one is in furtherance of those KPIs.
Dorner: The last thing you want to do is to beat CEOs up and tell them they are not doing enough in terms of CR. Get your appointment. But get your arguments in a nice, compact, logical order and it's like any sell job that you are going to do.
What you need to do is to apply your talent to sell that message about your CR initiative. As CEOs are extremely busy, you will have to get your pitch in quickly.
Azman: One very powerful aspect I can think of is to get your allies within the company. There is probably a large pool of passion on this subject within the company.
You have to seize the day, capture the CEO's attention and get entrepreneurial about it.
Q: Do you think Malaysian companies should do more in the gender diversity space?
Tan: You will see a lot more ladies driving companies and holding very high positions in Malaysia than other places. I think there are definitely people here who are more open.
The glass ceiling is probably there but not to the extent of other countries. I think there is talent. If you look at the finance industry today, ladies are beginning to dominate. I don't see a lady CEO running IJM in the immediate term yet, but who knows?
Azman: Females and males are wired differently. I found that different genders bring different perspectives and a different way of getting things done.
About 52% of Khazanah employees are women but a little less than that are at senior level.
We have virtual private networks system where our staff can go back home, have dinner with the kids and put it an hour or so of work later.
We have also created a fellowship system where people can come and work for two days in a week.
Q: How do CEO's allocate funds for CR despite difficult and challenging times?
Dorner: It's a question of balance. When we say sustainability, we think long term. In times of hardship, the easiest thing to do is to cut the marketing budget, training, sponsorships or your sustainability budget.
If you go too far, you won't be able to revive yourself in good times because you have taken the heart out of the organisation.
You no longer have well-trained people, an image in the marketplace and the trust of other bodies you have entered into sustainable activities with.
Tan: It's a dilemma all of us face. I am at the moment facing this problem of spending money on a rugby development programme for schools for the next three years while we have in the group's payroll about 1,500 staff who are earning below RM2,000 and who will be going through some pressure.
There will be criticism but we would like to see a certain level of continuity in the initiatives but with lesser money or contributions and still get things done.
Azman: I think there are certain initiatives that tend to be long term that you should continue investing in such as human capital development and scholarships regardless of how bad times may be.
For example, during the Asian financial crisis, many big organisations that gave scholarships actually pulled back and today, they are losing out.
Rohana: All of us here are business leaders and none of us are here for the short term. Our CR initiatives should also be for the long term.
For example, our scholarship programme involves reinvesting in future talent – people who are going to come back and contribute towards Astro or the industry.
It should not be an on/off button that you can push when times are bad. It should be a part of doing business, albeit a long-term business.
Did you find this article insightful?
% readers found this article insightful