Hong Kong is to fire its first salvo in the battle to put the pizzazz back into the nighttime economy with the debut of a film-themed bazaar offering street food at a scenic waterfront boulevard.
The Friday night market at the Avenue of Stars and the K11 Musea promenade in Tsim Sha Tsui is part of the government's "Night Vibes Hong Kong" promotion.
An insider said the seaside market, which will run from 5pm to 11pm, would feature about 30 businesses, some selling handicrafts related to Hong Kong films, as well as serving traditional street snacks and drinks such as siu mai, beef noodles, lemon tea and beer.
Do you have questions about the biggest topics and trends from around the world? Get the answers with SCMP Knowledge, our new platform of curated content with explainers, FAQs, analyses and infographics brought to you by our award-winning team.
The source added that the night bazaar, to be held every Friday and Saturday night until October 14, would also include live performances of classic songs from hit movies.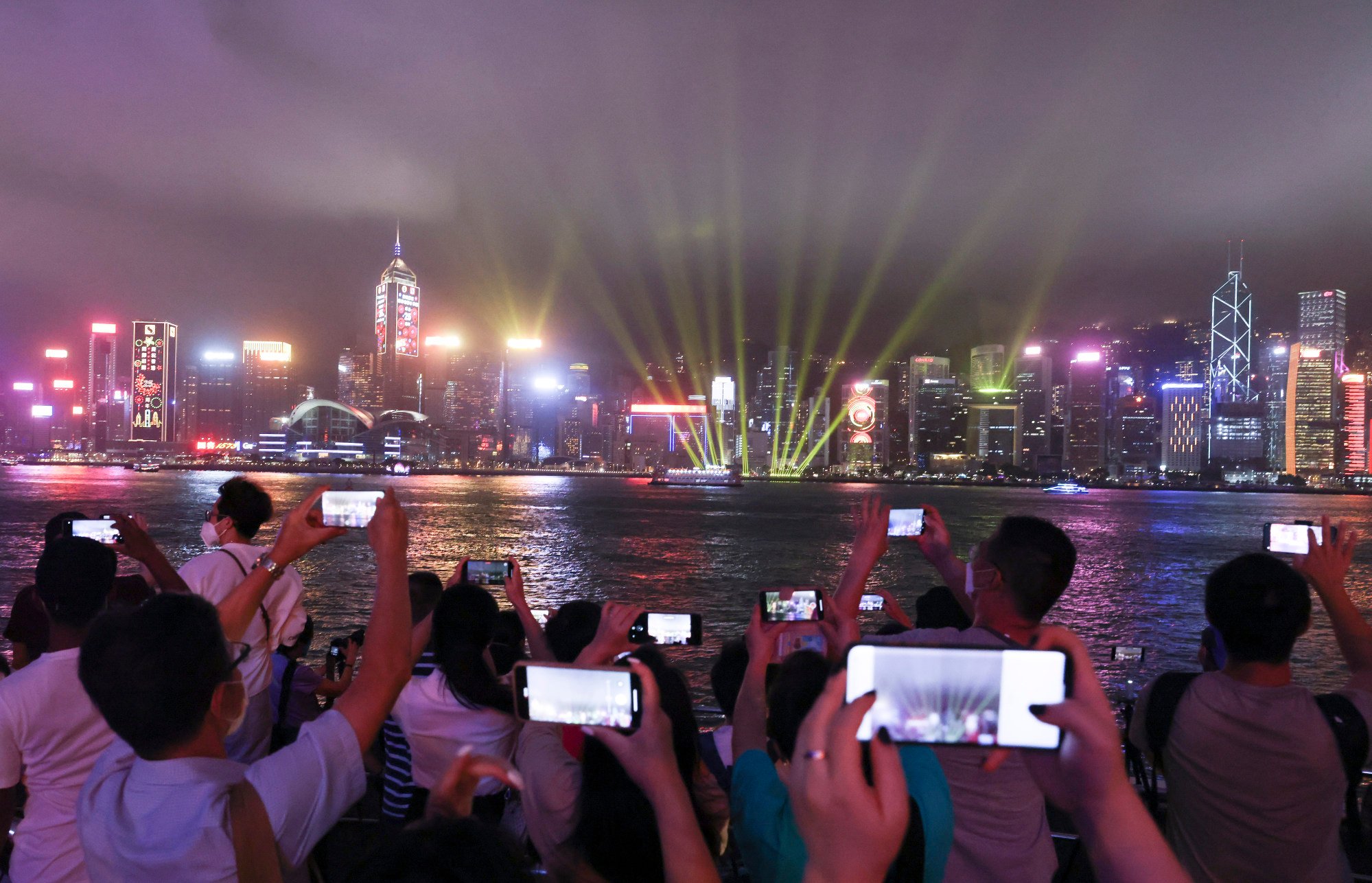 Simon Wong Ka-wo, president of the Hong Kong Federation of Restaurants and Related Trades, said Tsim Sha Tsui was easily accessible, but that he hoped the government would bolster bazaar operations elsewhere and strengthen promotional efforts.
"If there is shuttle bus service connecting the promenades and different places, it can help draw the crowd and make it a success. Or else, vendors will just quit if the patronage is not enough," he said.
Wong added the government also had to draw up plans to avoid potential chaos if the transport network was overwhelmed.
He said giving out night market consumption vouchers would also help to stimulate trade and bring in the crowds.
Temple Street market, spanning Tsim Sha Tsui to Yau Ma Tei, will also take part in the campaign to kick-start the after-dark economy.
Street vendors had applied for a temporary licence to operate a food carnival from November to March, the Yaumatei Temple Street Association of Hawkers and Shop Operators said.
Raymond Chan Kam-wing, the association's chairman, said the section of the bazaar between Jordan Road and Nanking Street would feature 14 Hong Kong street food stalls and another six selling international cuisine, including Thai and Indian food.
Chan, who earlier said he hoped the government would allow open-fire cooking for fried food, said the association would use induction cookers instead.
"If we use an open fire, we will need to follow the regulations. Stalls will have to stay further away from one another but then we will have fewer stalls. It is not ideal," he explained.
"I understand that food cooked on an open fire may taste better, but many people will stand and watch, which can be a bit dangerous."
Chan said that he wanted the government to allow traders to operate until midnight and leave their equipment on the street overnight to avoid the trouble of having to store it elsewhere.
Cheung Ka-ho, a Fire Services Department acting senior divisional officer, said operators could use an open fire for cooking if they followed safety rules, such as having fire extinguishers and adding buffers around their cooking areas.
The government announced last week that the campaign would include discounted tickets for evening film showings, extended opening hours at theme parks and museums, as well as three waterfront markets.
Officials said they wanted to encourage more people to reverse the pandemic habit of going home early and instead come out and spend to help restore the city's dynamic nightlife.
Another bazaar, with a nostalgic carnival theme, will run between 3pm and midnight from next Wednesday to October 2 on the Wan Chai harbourfront.
Tables and chairs will be placed along the promenade to recreate the environment of traditional dai pai dong – food stalls that offer cheap, fast meals and a place to socialise.
Visitors to the Wan Chai market, apart from enjoying snacks including skewers and Chinese cakes, can also consult feng shui practitioners, traditional Chinese fortune-tellers.
They can also get a taste of crafting mahjong, a traditional tile-based Chinese tabletop game.
To add to the magic, 800 drones will perform light shows above Victoria Harbour and showcase some of the city's famous landmarks.
More from South China Morning Post:
For the latest news from the South China Morning Post download our mobile app. Copyright 2023.
Subscribe now to our Premium Plan for an ad-free and unlimited reading experience!