A Hong Kong man was sentenced to two months in a psychiatric hospital on Wednesday for encouraging random acts of violence on social media and lauding a knife attack that saw two women stabbed to death at a shopping centre earlier this year.
The West Kowloon Court earlier this month convicted Rex Lee Chi-wai of two counts of incitement to wound after the 34-year-old admitted posting the offensive messages on Facebook between May 30 and June 3.
Magistrate Jeffrey Sze Cho-yiu on Wednesday highlighted the gravity of the offences and the large number of provocative statements involved.
Do you have questions about the biggest topics and trends from around the world? Get the answers with SCMP Knowledge, our new platform of curated content with explainers, FAQs, analyses and infographics brought to you by our award-winning team.
But he accepted the recommendations by two government psychiatrists that a period of hospitalisation would be in the best interests of Lee and society.
Lee was ordered to spend two months in the Siu Lam Psychiatric Centre in Tuen Mun, where he has been remanded since his prosecution.
The court earlier heard that the defendant, who was jobless, had posted on social media his delusional thoughts of being oppressed by society and his desire for "war and genocide".
Police arrested Lee after the force stepped up online surveillance to clamp down on violence after the attack on two shoppers in eastern Kowloon on June 2.
Szeto Sing-kwong, 39, was charged with murdering two women at the Plaza Hollywood mall in Diamond Hill. In June, he was deemed fit to enter a plea and detained in the same Siu Lam institution pending further police investigation.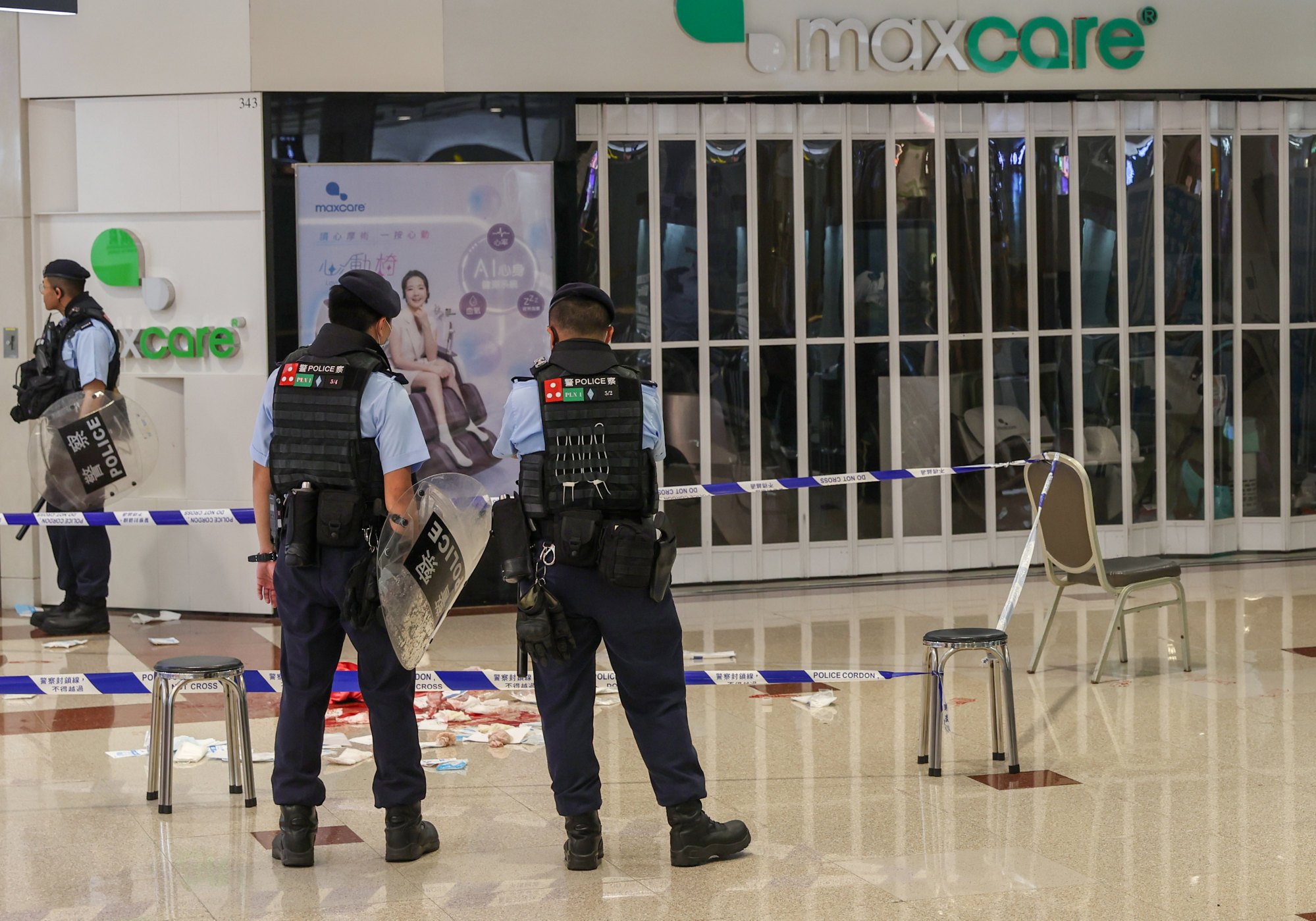 During Lee's own legal proceedings, he admitted posting a message on Facebook a day after the attack that thanked the assailant and said society needed more "martyrs" like him.
A further inquiry revealed Lee had published another post on May 30, which showed a picture of Taiwanese murderer Cheng Chieh together with a statement encouraging "random and bloody violence" against Hongkongers.
Officers also found more offensive messages on Lee's mobile phone published on social media platforms Telegram and Twitter, now rebranded as X, dating back as early as September 30 of last year.
Under caution, the accused explained he had posted the comments because he was in a foul mood and felt someone was trying to hurt him.
He said in subsequent police interviews that he had been suffering from a delusional disorder – a mental health condition where a person cannot tell what is real from what is imagined – and had hoped to obtain protection by expressing his thoughts.
Incitement to wound carries a maximum jail sentence of three years under the Offences against the Person Ordinance, but the court may order a defendant to be sent to a psychiatric hospital if it is satisfied a mental condition led to the offence.
For the latest news from the South China Morning Post download our mobile app. Copyright 2023.
Subscribe now to our Premium Plan for an ad-free and unlimited reading experience!