BANGKOK, June 2 (Bloomberg): Two of the world's top casino operators are laying the groundwork to potentially establish gambling facilities in Thailand as the industry looks to hedge against a deteriorating outlook in Macau.
Galaxy Entertainment Group Ltd. and MGM Resorts International are studying the potential of opening casino resorts in the country, according to the people, who asked not to be identified because the matter is private.
Galaxy, the gaming, retail and hospitality group controlled by billionaire Lui Che-woo, is also exploring starting gaming operations in the United Arab Emirates, some of the people said.
Galaxy shares extended their rally to 5.3% in Hong Kong trading on Friday, while MGM China, a subsidiary of MGM Resorts, rose more than 6%. The moves helped push a Bloomberg Intelligence gauge of Macau casino operator shares up more than 5%.
A representative for Galaxy didn't comment on its plans. MGM didn't immediately respond to a request for comment sent outside of business hours.
The early efforts to enter new markets reflect casino operators' anxiety over a deteriorating outlook for Macau, which once pulled in six times the gaming revenue of Las Vegas and delivered historically high returns.
China wants the enclave to shift away from gambling toward entertainment and has cracked down on high-rollers it suspects of money-laundering while imposing heightened scrutiny on gaming activities.
While China's reopening has sparked a tourism surge that helped Macau's gaming revenue return to about 60% of the pre-Covid level in May, the boom could fade later this year as pent-up demand eases and increasing flight capacity sees more Chinese head overseas.
It's also likely to take years for the city to add more attractions and non-gaming events to draw in enough visitors to fill the gap left by VIP gamblers, who used to account for half of total gaming revenue.
With the potential for both Thailand and the UAE to legalize casinos in coming years, operators are seeking to get a head start.
Holiday Spots
Thailand is one of the world's major tourism destinations, particularly for visitors from other parts of Asia. Pre-Covid, Chinese were the largest group of tourists to the country, accounting for about 28% of total foreign arrivals, followed by Malaysians and Indians.
The UAE could pull in as much as $6.6 billion of gaming revenue annually and eventually surpass Singapore, home to the renowned Marina Bay Sands resort, according to Bloomberg Intelligence analyst Angela Hanlee.
Galaxy has already set up offices in both Thailand and the UAE to promote its operations in Macau, while also using that local presence to glean on-the-ground information, according to people familiar with the matter.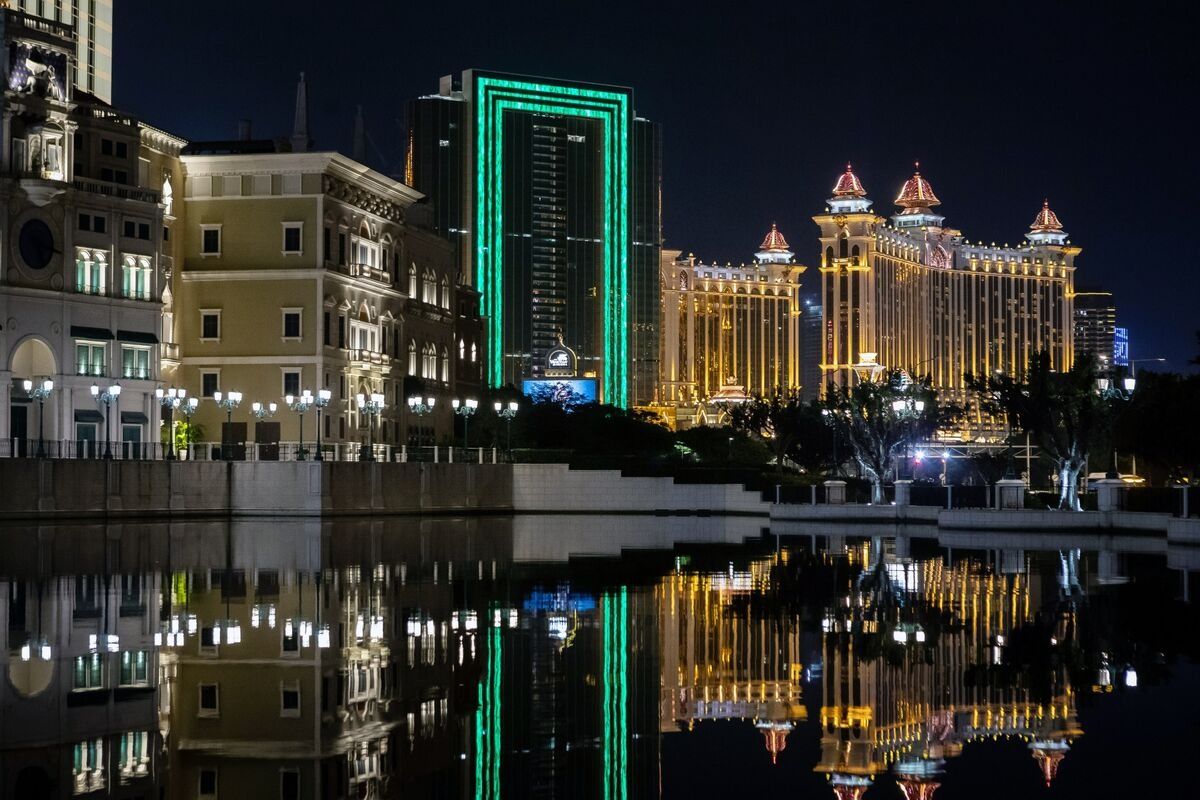 MGM, which is set to manage an entertainment resort in Dubai, has set up a base in Thailand and was one of a number of firms that spoke with a Thai parliamentary committee looking into legalizing casinos, the people said.
The discussion took place before May's general election and, while it's unclear what legislation the new government will enact, the committee's proposal that several casino resorts be established was approved by the House of Representatives in January.
Separately, Las Vegas Sands Corp. has repeatedly expressed interest in Thailand. Chief Executive Officer Robert Goldstein said during an earnings call in January that the group is "looking hard" at the country and would love to have a presence in the market.
Solid Finances
The companies are in a good financial position for expansion. Galaxy maintained more cash than debt through Covid, due to the company's conservative financing and spending strategy over the past two decades.
MGM's so-called asset-light model has seen aggressive sales of properties that are then leased back, bolstering its cash position, while Sands' $6.25 billion sale of its Las Vegas properties has provided it with ample funds.
While any entry into new markets depends on Thailand and UAE removing legal restrictions, the industry expects change is on its way. Even though Thailand is still in the throes of a leadership transition, the casino resort proposal won cross-party support and is widely expected to be given the green light by the new government.
Bloomberg News reported last month that there have been early discussions in the UAE on legalizing gambling and some operators have held informal talks with authorities, though senior government officials have said there are no imminent plans to allow the pastime.
Wynn Resorts Ltd. is planning what it's calling a $3.9 billion "gaming" resort that's fueled speculation the ban may be lifted. MGM Chief Executive Officer Bill Hornbuckle said on a recent earnings call he anticipates further developments on the legalization in coming months. - Bloomberg
Subscribe now to our Premium Plan for an ad-free and unlimited reading experience!