The women competing in this year's bun-scrambling race on Hong Kong's Cheung Chau island have voiced their excitement about the event's comeback, along with the rest of the annual festival, after a lengthy break because of the pandemic.
Nine men and three women make up the 12 finalists in the competition, which is expected to be held at midnight between Friday and Saturday.
"It has been three years since the last bun-scrambling race – it feels both unfamiliar and familiar," said Janet Kung Tsz-shan, the 2019 women's champion, who was speaking to the Post at a practice run.
Do you have questions about the biggest topics and trends from around the world? Get the answers with SCMP Knowledge, our new platform of curated content with explainers, FAQs, analyses and infographics brought to you by our award-winning team.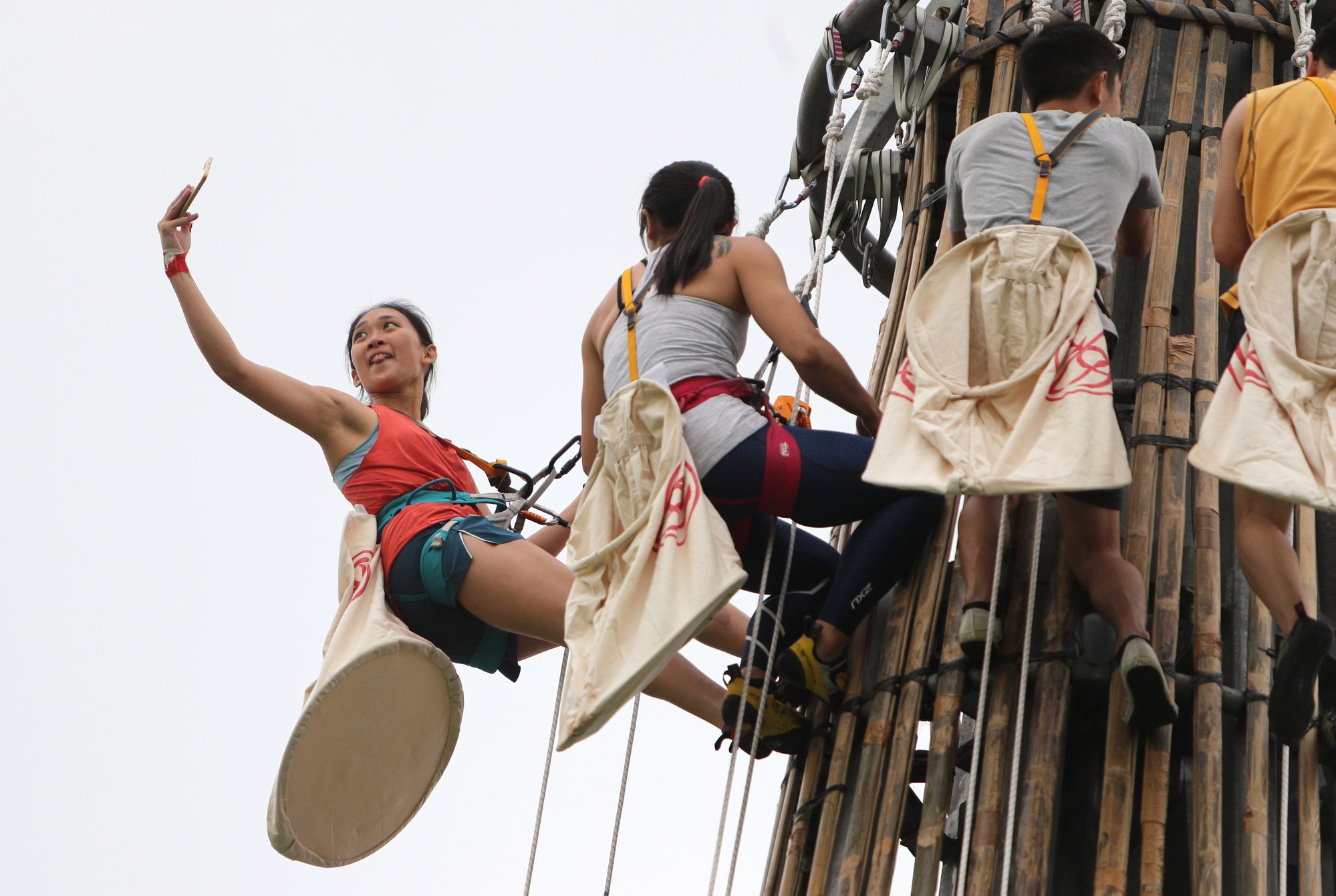 Kung, 29, who is a city ice climbing athlete and a registered nurse, made it into this year's final by scaling the tower in 49.66 seconds – a personal record – at a qualifier race on April 30, making her the top female performer of the day.
Five-time "Bun Queen" Angel Wong Ka-yan said she was "very excited" to return to the event.
Wong qualified for the finals in second place with a time of one minute 0.88 seconds.
"I feel confident about winning every year I get to take part," she told the Post.
"But most importantly, it makes me happiest to know my friends and family have always been there to support me."
Both women agreed, however, that the media attention and public nature of the race added to the stress.
"The competition is a very hectic environment because there is a lot of noise and a lot of bright spotlights aimed at you," Wong said.
"You are very aware that everything you're doing is being broadcast live across television screens, and there is a media scrum afterwards. It's a lot."
Kung said: "There is a lot going through your mind as you're standing at the bottom and listening to them countdown to midnight. Even when I am just practising, my heart begins to race as I recall the first time I experienced looking up at that tower."
The athlete said she had been spending much of the past year training to overcome her nerves by taking part in international ice climbing and athletic competitions.
Wong retired as a professional climbing athlete in 2021 and subsequently opened a rock climbing gym in Kwai Chung.
"I have been training hard at our gym and trying to make up for the physical fitness I lost during the pandemic," she said.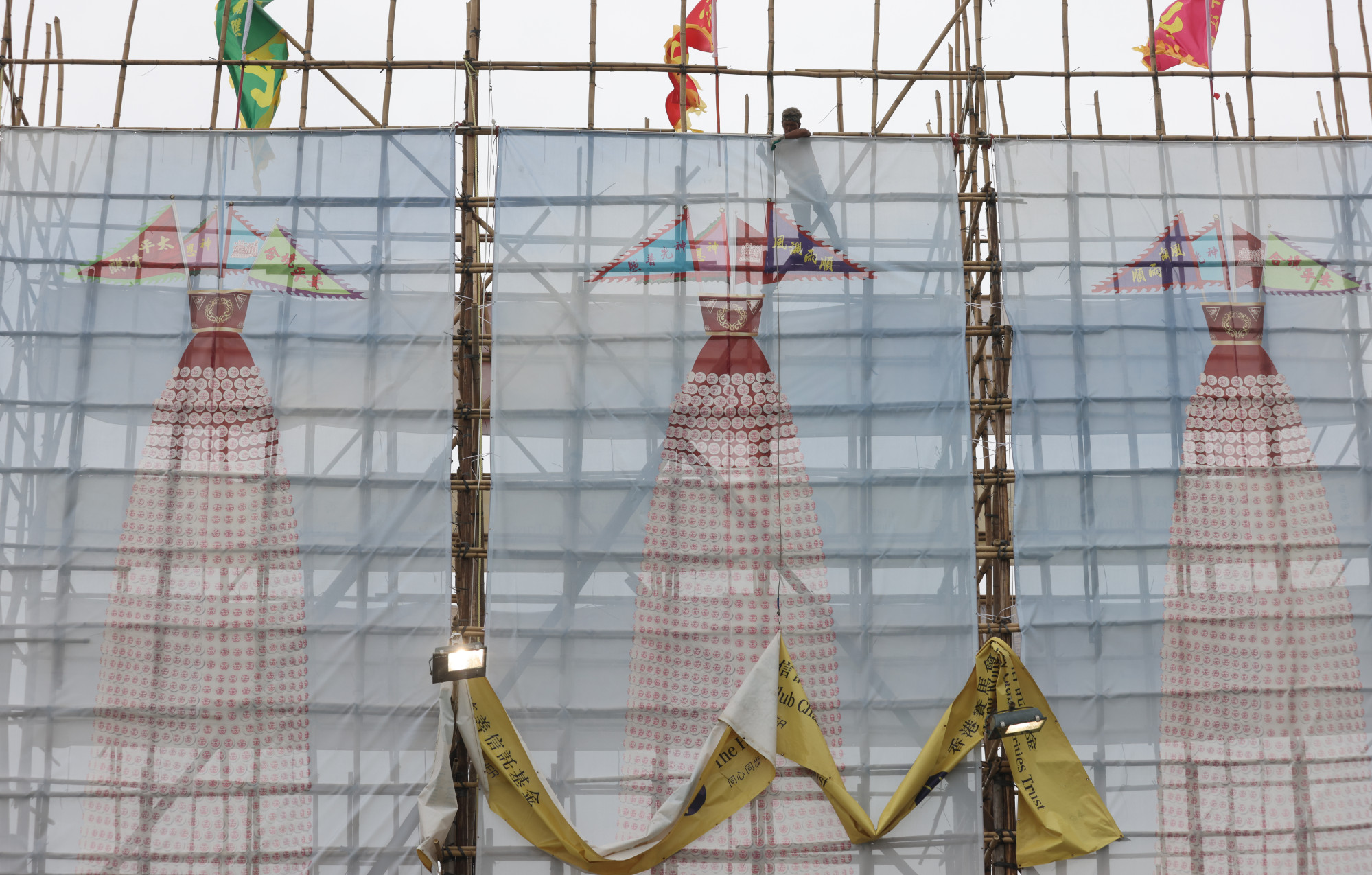 Wong, Kung and first-time finalist Chau Yuen-sin will be the only women competing in the race.
Nine men will also tackle the tower, including familiar faces such as Jason Kwok Ka-ming, Kidman Yip Kin-man, Chung Yuk-chuen and Wong Chi-kit.
About 200 people a year sign up for the first round of qualifiers, which was held on April 16 this year.
The finalists then went on to better 85 others in another qualifying round.
Participants on Friday will scale the steel tower to snatch plastic buns – each of which carries a score according to their placement – in an attempt to win the different titles that are up for grabs.
The champions from the men's and women's categories, along with the second and third places, are determined through overall points, while the winner of the "Full Pockets of Lucky Buns" prize is awarded to the competitor who bags the most number of individual buns.
A "King of Kings" or "Queen of Queens" title, launched in 2016, is also given to champions who have won three times.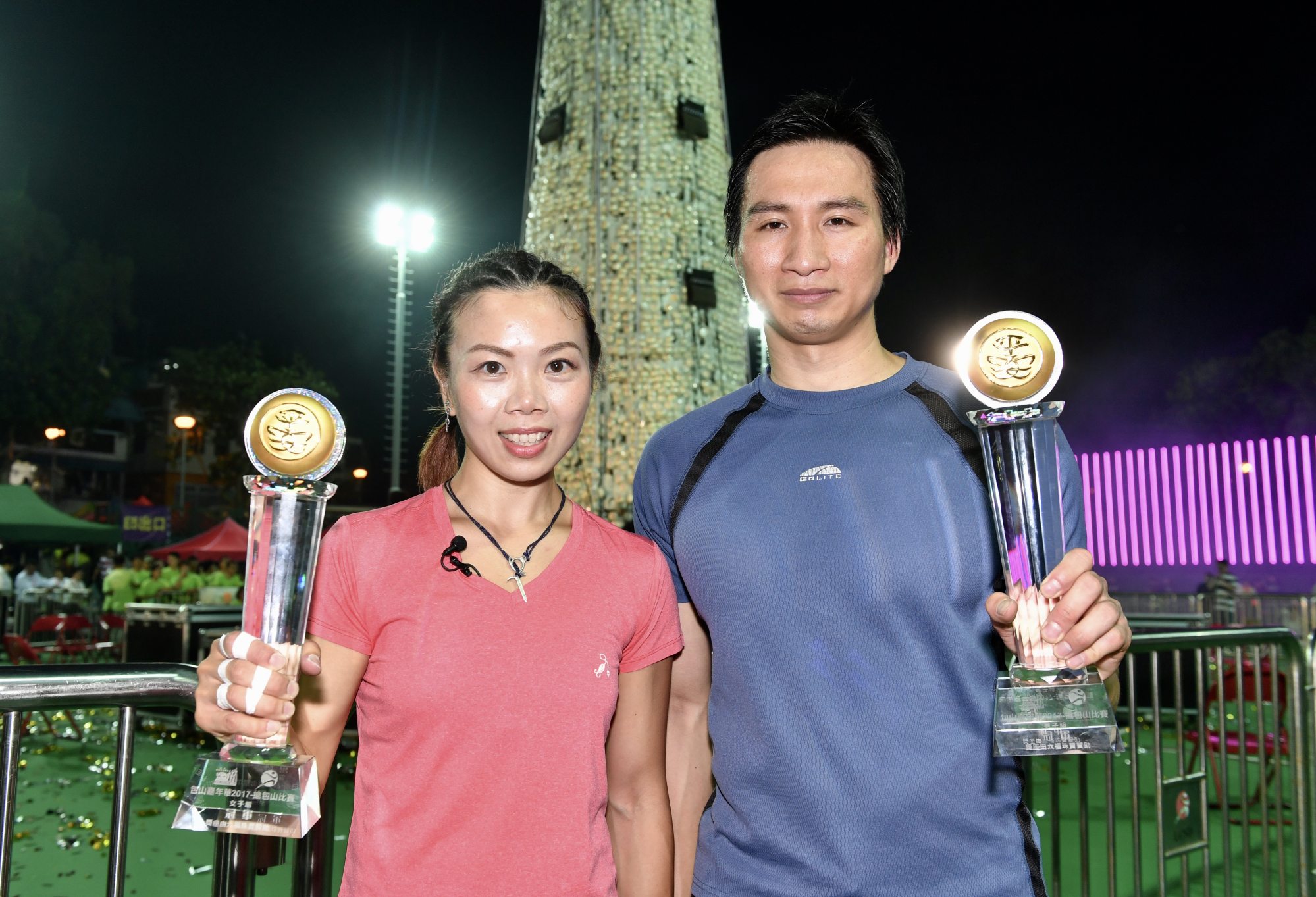 A team relay competition, with five athletes per group, was held on May 14.
Most stories about the origin of the annual celebration, also known as the Cheung Chau Da Jiu Festival, say that the island was devastated by a plague in the 18th or 19th century and villagers carried out rituals such as offering buns to deities to end the outbreak.
The bun-scrambling race is one of the highlights of the festival.
The competition will not be affected by an earlier announcement that the festival's decorative bun towers will be reduced in size from 45 feet (13.7 metres) to about 15 feet because of labour shortages at the contractor that usually builds the structures.
More from South China Morning Post:
For the latest news from the South China Morning Post download our mobile app. Copyright 2023.
Subscribe now to our Premium Plan for an ad-free and unlimited reading experience!