United States Trade Representative Katherine Tai declared on Thursday that the US under President Joe Biden has been "writing a new story" on trade after focusing for too long on "aggressive liberalisation", calling for a "worker-centric" approach to trade negotiations and policy.
In her opening remarks at the Asia-Pacific Economic Cooperation (Apec) trade ministers' meeting in Detroit, Michigan, Tai noted that trade officials from the 21 member economies were gathering at a time of "shared uncertainty and challenges in the global economy, including fragile supply chains, growing inequality and a worsening climate crisis".
"These challenges were exacerbated through the pandemic, and increasing geopolitical tensions that we see today," added Tai, who will be meeting Chinese Commerce Minister Wang Wentao on the sidelines of the two-day dialogue.
Do you have questions about the biggest topics and trends from around the world? Get the answers with SCMP Knowledge, our new platform of curated content with explainers, FAQs, analyses and infographics brought to you by our award-winning team.
Wang and his American counterpart, Commerce Secretary Gina Raimondo, were scheduled to hold a dinner meeting on Thursday in Washington, according to reports.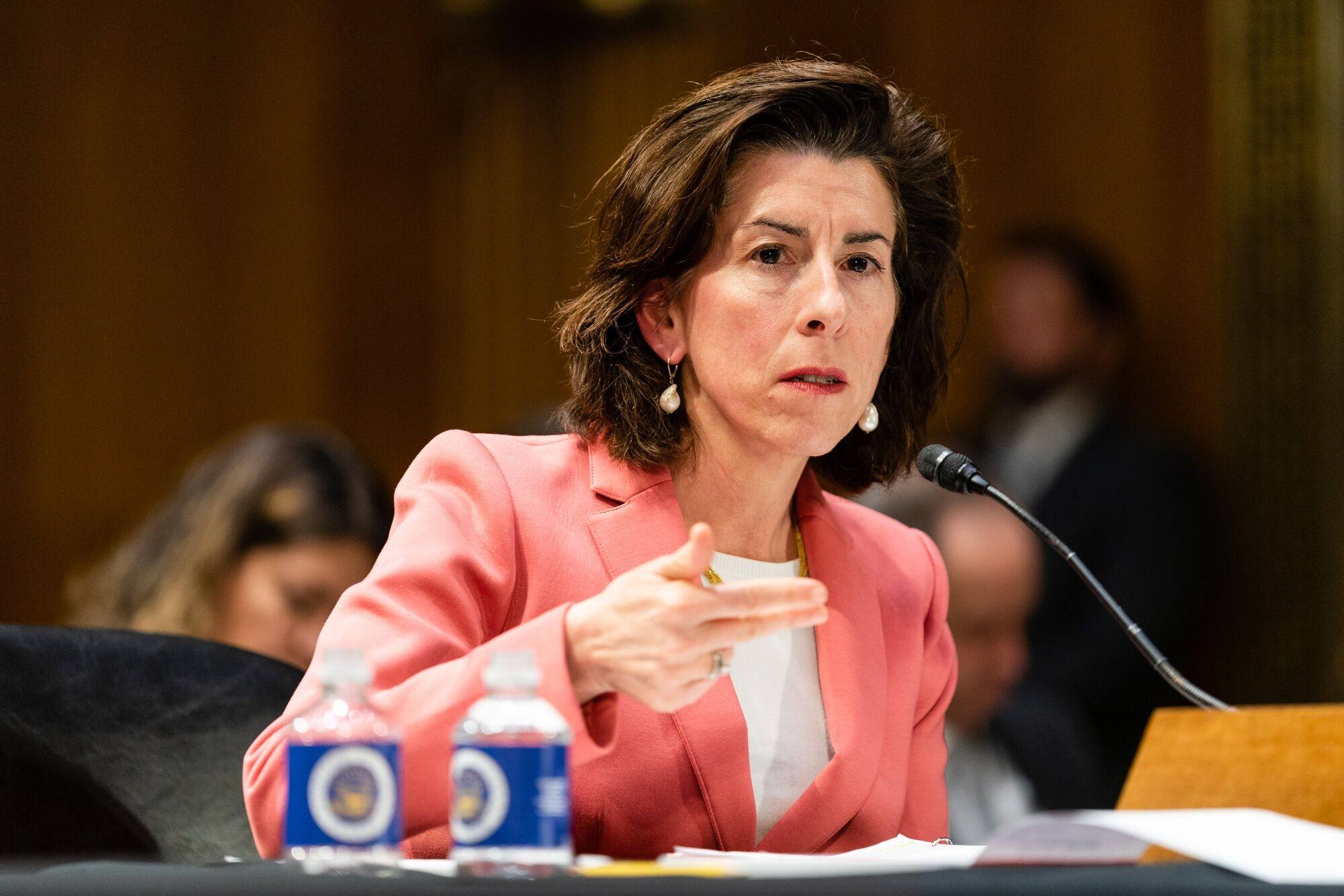 Former US president Donald Trump amplified complaints that China was stealing American manufacturing jobs and dumping its cheap products in the US. In 2018, the year after he took office, he imposed additional 25 per cent tariffs on Chinese imports worth US$300 billion.
Biden, who became president in 2021, has largely stuck to the Trump's tariff policy while also imposing strict export controls in core technologies such as semiconductors and artificial intelligence.
The confirmation of meetings between top China and US trade officials came days after Beijing banned semiconductors from US-owned Micron in key infrastructure projects, an apparent retaliation. The US Commerce Department reacted saying the move "was not based in facts".
According to reports, the Micron ban and recent raids on due diligence companies that help American firms invest in China will be high on Raimondo's agenda for discussion.
Beijing has also expressed its displeasure over Washington's moves toward a new trade pact with Taiwan.
The Chinese embassy said last week that the meetings with Tai and Raimondo would provide an opportunity to "engage in dialogue through bilateral, regional and multilateral channels to address their respective concerns in the economic and trade areas".
At an event on Thursday in Detroit, Tai discussed US trade policy with two union leaders.
Frederick Redmond, secretary-treasurer of the American Federation of Labour and Congress of Industrial Organization, which represents more than 12 million workers, told Tai that despite all Apec members being party to an international declaration on fundamental rights, "we can see we continue to see forced labour in our supply chains".
Washington and others have accused Beijing of forcing ethnic Uygurs, a Muslim minority, into factory and farm jobs against their will, citing eyewitness accounts, satellite imagery and reports by human rights groups. Beijing denies any wrongdoing.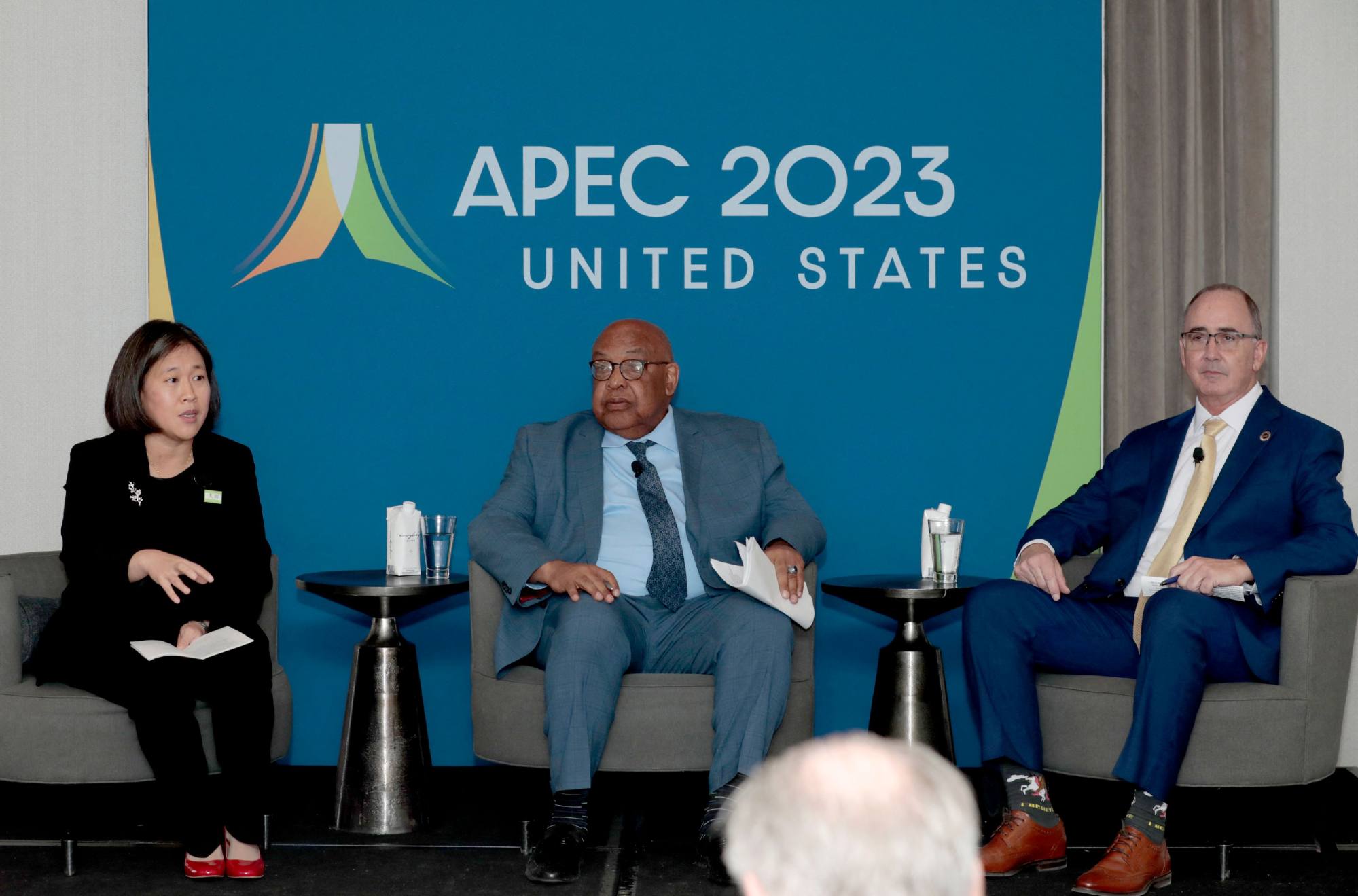 Redmond later said Tai would "let China know that if they're going to do business in the US, they have to follow the standards created by the United States' workers and the US trade department".
The president of the United Auto Workers union, Shawn Fain, called for "reciprocity" in agreements with China to tackle trade "imbalance".
"You can send something to China and it costs 10 times what it costs here. But then they ship stuff to America, and they flood our market with products, and we don't do the same thing," he said.
Trade frictions compounded by a fierce battle for supremacy in global influence and cutting-edge technology have plunged US-China relations to their lowest point in more than 50 years.
But both sides have recently signalled an interest in easing tensions.
On Monday, Wang met representatives of American firms in Shanghai, including Johnson & Johnson, 3M, Dow, Merck and Honeywell, according to the Ministry of Commerce.
"China will continue to welcome US-funded enterprises to develop in China and achieve win-win results," he told them.
After US Secretary of State Antony Blinken cancelled a trip to Beijing in February after a Chinese spy balloon was shot down after crossing the continental US, a top State Department aide said Blinken hoped to visit "in the near future".
Last week, Biden predicted a "thaw" in ties, and described the balloon incident as "silly".
However, reports suggest that Beijing has yet to answer Washington's request for a meeting between US Defence Secretary Lloyd Austin and Chinese counterpart Li Shangfu at the Shangri-La Dialogue next week in Singapore.
More from South China Morning Post:
For the latest news from the South China Morning Post download our mobile app. Copyright 2023.
Subscribe now to our Premium Plan for an ad-free and unlimited reading experience!