The US struggled to defend a major partner in the Indo-Pacific this week after the Indian government headed by Prime Minister Narendra Modi banned a BBC documentary critical of Modi's policies toward Muslims.
"There are a number of elements that undergird the global strategic partnership that we have with our Indian partners," State Department spokesman Ned Price stressed in response to a question about the ban.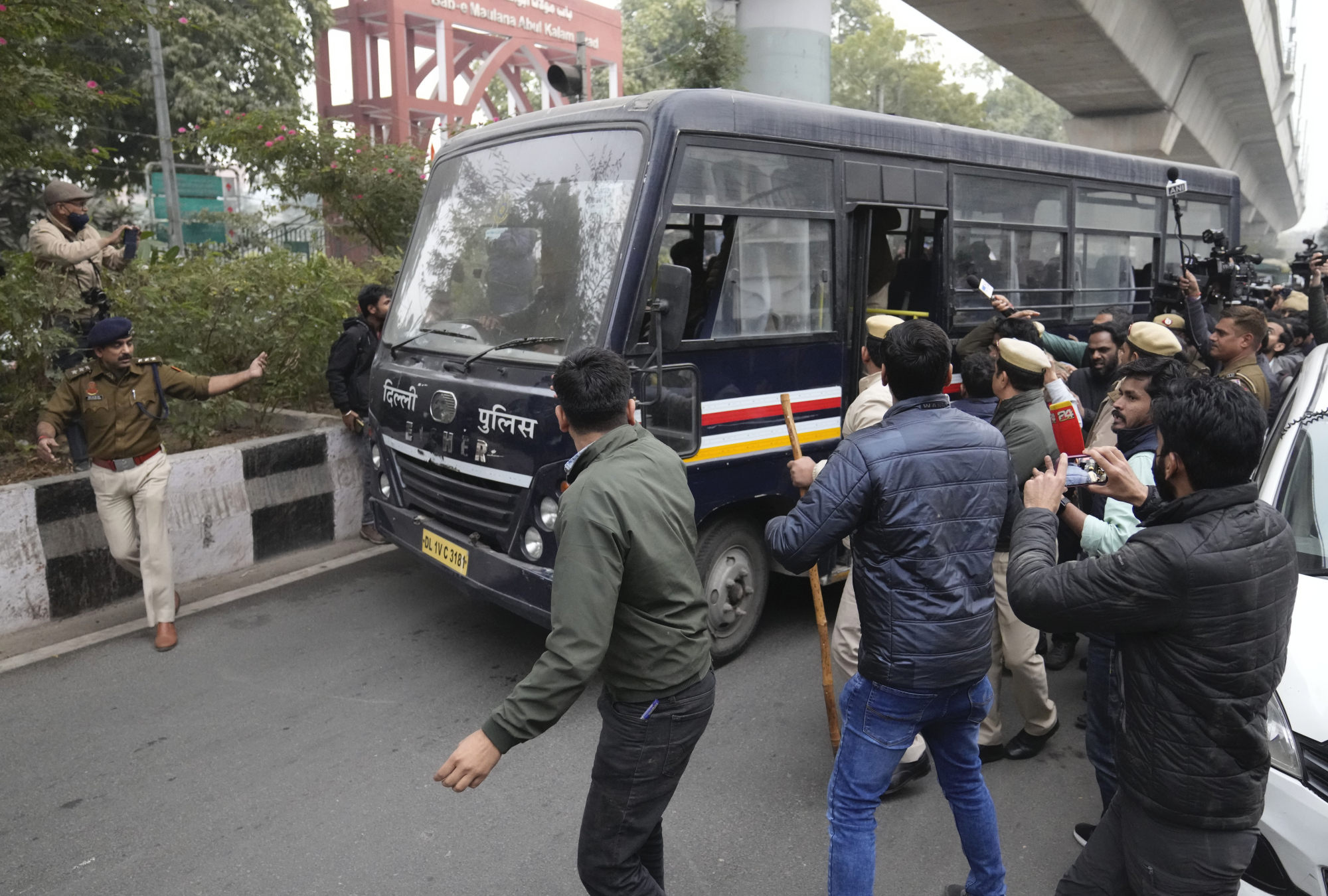 Reopening the most controversial chapter of Modi's decades-long political career as a Hindu nationalist, the web series highlights previously unpublished findings of an investigation by Britain's Foreign Commonwealth and Development Office into the 2002 riots in the Indian state of Gujarat.
Do you have questions about the biggest topics and trends from around the world? Get the answers with SCMP Knowledge, our new platform of curated content with explainers, FAQs, analyses and infographics brought to you by our award-winning team.
The investigation concluded that Modi, then the chief minister of Gujarat, was "directly responsible" for the "climate of impunity" that encouraged the violence which left more than 1,000 people dead, mostly Muslims.
A special investigative team appointed by India's Supreme Court in 2012 said there was no evidence against Modi.
On Monday, a Pakistani journalist asked Price why in the last eight years – since Modi has been prime minister – no one at the State Department had condemned him for the "rapes and murders" that played out "right under the nose of Modi".
Price did not answer the question directly, instead emphasising the "values common" to the "vibrant" democracies of the US and India. "I am not aware of the documentary that you point to," he told the reporter.
In what's been described by the Human Rights Watch as the "latest attempt to prevent criticism" of the Modi government, India's Information and Broadcasting Ministry last week directed social media and video streaming platforms to delete any links shared for the multi-episode documentary.
The government agency responsible for dissemination of information in the country called the series "hostile propaganda" and "anti-India garbage" produced with a "colonial bias".
According to Harvard's Berkman Klein Centre for Internet and Society, which collects and analyses requests to remove material from the web, more than 50 tweets so far have been removed in connection with the ban, including some by American actor John Cusack.
The US has courted India as part of its Indo-Pacific strategy to counter China's rising influence in the region. As part of what US President Joe Biden frames as an existential competition between autocracies and democracies, India is now a US ally in the Quad, a four-nation security bloc that also includes Japan and Australia.
Last year, New Delhi also joined the Indo-Pacific Economic Framework (IPEF), a US-led 13-nation alliance, a key part of Biden's efforts to outcompete China's economic clout.
According to Milan​ Vaishnav of the Carnegie Endowment for International Peace in Washington, India's "democratic backsliding" poses a challenge to Biden's "desire to work with like-minded democracies to counter global autocracies".
"When the principles of freedom of speech, religious tolerance, and institutional checks and balances are weakened in India, it calls into question the robustness of so-called 'shared values'," he said.
However, Vaishnav added, what complicates US efforts to push back against democratic regression, however, is not just its contest against China but also its "own democratic failings".
"Given the events of January 6th and continued election denialism, America's moral standing itself has badly atrophied".
Modi, who maintains a good relationship with Biden, was denied a visa by the US in 2005 over the deadly clashes under a 1998 US law that disqualifies foreign leaders responsible for "severe violations of religious freedoms" from entering the US. The ban was rescinded after Modi was elected India's prime minister in 2014.
But his track record on religious freedoms, human rights and a free press remains controversial. Freedom House, a Washington-based group that conducts research and advocacy on democracy, political freedom, and human rights, characterises India as "partly free".
Its 2022 report cites censorship of social media content that criticised Modi's handling of the Covid-19 pandemic. Studies by the Washington-based non-profit Centre for Global Development and The Lancet, the British medical journal, in March 2022 suggested that Covid killed more than four million people in India between March 2020 and December 2021 – 10 times the official death toll reported by the Indian government.
The World Press Freedom Index 2022 ranks India 140 out of 180 nations and territories, calling it "one of the most dangerous countries in the world for journalists trying to do their jobs properly".
Elaine Pearson, director of Human Rights Watch's Asia division, said in a 2022 report that even though Western governments view India as an alternative market to China, "the escalating human rights crisis in India under the Modi administration receives inadequate attention".
"Democratic governments should not repeat the same mistakes they made with the Chinese government by pursuing deeper trade engagement while sidelining human rights concerns," she warned.
A Council on Foreign Relations report last year noted that Muslim communities in India have faced discrimination and violence for decades, but said that anti-Muslim sentiments had heightened under Modi.
"The government has pushed controversial policies that critics say explicitly ignore Muslims' rights and are intended to disenfranchise millions of Muslims. Under Modi, violence against Muslims has become more common," it stated.
The Biden administration "struggles with how it characterises India", said Daniel Markey, a senior adviser on South Asia at the United States Institute of Peace in Washington.
He said that the US often identifies India as a struggling democracy, similar to the ways the US and other democracies have also struggled. "Their main approach has been to downplay ... the differences between India and other democracies and accentuate the positive similarities," he added.
Markey noted that the US sees China as a rival, but doesn't regard India in the same way: "The United States simply can't see India as terribly threatening and it's done almost nothing that would be considered threatening to the United States."
More from South China Morning Post:
For the latest news from the South China Morning Post download our mobile app. Copyright 2023.
Subscribe now to our Premium Plan for an ad-free and unlimited reading experience!